Richard Carnes: Amazing journey of Mr. Sweaters
He was tied to a tree in Utah and abandoned, left to fend for himself but in all likelihood to die, by those too irresponsible to care.
Rescued by a Happy Valley local (and an obvious fan of "Weeds" on Showtime), "Mr. Sweaters" moved to West Vail when, with his new owner out of town, he slipped away and somehow made it over to the Davos Trailhead, where a group of local punks later bragged about picking up this "cute little mutt" and took him to the top, again leaving him abandoned.
Luckily, a local teen, who happened to be "car camping" up Davos, found him the next morning, and just couldn't leave the little guy up there all alone.
---
---
Ignoring the "car camping" scenario for the time being, his parents welcomed Mr. Sweaters to the house, and spent two days and one night watching this highly intelligent, Jack Russell Terrier/who-knows-what mix bring smiles and laughter to the entire neighborhood.
Weighing no more than single digits dripping wet, his brown and black coat is short, but along his back takes on the consistency of stale pine needles. He has the look of a very large dog, yet in miniature form, and combines it all with the metabolism of a hummingbird on meth.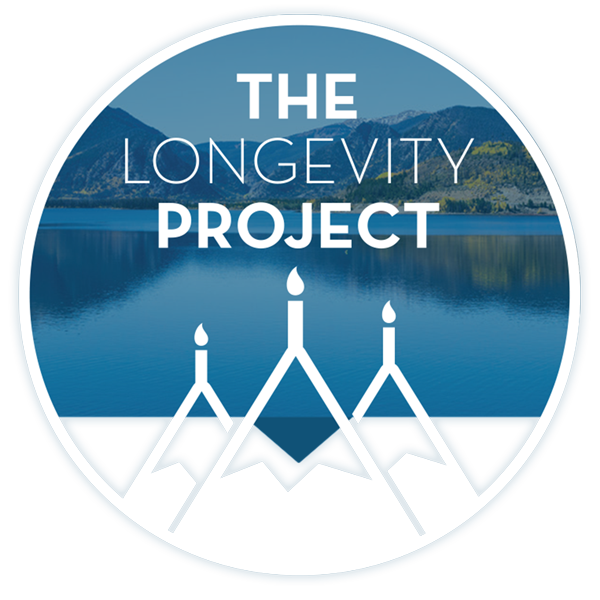 Participate in The Longevity Project
The Longevity Project is an annual campaign to help educate readers about what it takes to live a long, fulfilling life in our valley. This year Kevin shares his story of hope and celebration of life with his presentation Cracked, Not Broken as we explore the critical and relevant topic of mental health.
---
---
We were having a July 4th bash, and Mr. Sweaters was to the party as the first real snowfall in October is to locals " a very welcome addition to the landscape. After quickly tiring of humping our Golden (to everyone's dismay except our Golden), he proceeded to amaze the crowd with his jumping antics and ability to stay on his hind legs for minutes at a time with no assistance.
He was as swift as Speedy Gonzalez and could go anywhere, quickly; no tabletop was too high, no lap too unaccommodating. If not for Mr. Sweaters (and I suppose I should mention the surprise parade of a dozen 10-year-olds doing the Full Monty), the night would have been just another boring evening of too much food and not enough booze. People were physically tired from watching this non-stop canine, yet as thoroughly entertained as watching the Vail Precision Lawn Chair Demonstration Team at that morning's parade.
The crowd concluded that Mr. Sweaters has more personality than most local politicians, and was certainly easier to get along with. Before the evening ended, we had three solid offers to give the dog a good home, just in case we couldn't connect with the owner.
---
---
His tag had two phone numbers, one with a full mailbox and the other the eventually discovered out-of-town owner. It took two days of Inspector Clouseau-styled investigating to finally track a third phone number to a popular restaurant in Lionshead.
As we received that final clue, my best friend and I were sitting at another popular restaurant, good ol' E-Town, enjoying a cold one and the view of Highway 6, while Mr. Sweaters hopped from person to person (still tied to our table though), with each offering to keep the playful pooch upon hearing the story.
Making our way to Vail, we walked from the Lionshead parking structure to Billy's, when a gentleman standing in the doorway of the Patagonia store shouted, "Hey, is that your dog?"
"No," we said in tandem, "but we're trying to get him back to his owner."
Mr. Sweaters sprinted to the guy, his tail wagging like Rob Katz waving a positive revenue report, as he said, "He spent the night with us two nights ago. The next morning he just took off. We were wondering what happened to him. He's a cool dog."
I'm telling you, this pooch gets around.
We continued on to the restaurant, where it ended up a friend of the owner was willing to hold Mr. Sweaters until he returned, and was grateful enough to buy us a round for our troubles.
It was no trouble at all.
We left with an understanding that if the dog again became an issue, we would be more than happy to take him back and find him a good home.
It only took two days for the phone call.
The owner asked us to do exactly that, and to please take care of him until then, only there was a problem. It seems Mr. Sweaters had again pulled an Elvis and left the building, and was presumably wandering around somewhere in the Intermountain vicinity.
So…
Here we sit all broken-hearted
Mr. Sweaters has again departed,
If you have news about this pet
Please drop a line to poor@vail.net.
Richard Carnes of Edwards writes a column for the Daily that normally runs on Tuesdays. He can be reached at poor@vail.net.
---
Support Local Journalism
---