Riders want long-term road fix
Melanie Wong
Vail, CO Colorado

EAGLE COUNTY, Colorado " Edwards cyclist Jerry Mullikin said he can hear when traffic is coming up behind him on U.S. Highway 6, and he braces himself.
"The hair on your arms and legs stand up," Mullikin said. "It scares you, particularly when cars pass six to eight inches from you. And it's not uncommon for a mirror to pass very close to your head."
Mullikin is one of many local cyclists who say Highway 6 from Edwards to Eagle is one of the most ridden but most dangerous routes in the area.
---
---
"I used to ride it three times a week," Mullikin said. "Now I'm down to about once a week and I dread it,"
It is the only route by which cyclists can get downvalley " a two-lane road riddled in parts by potholes, and with little or no shoulder for much of the way.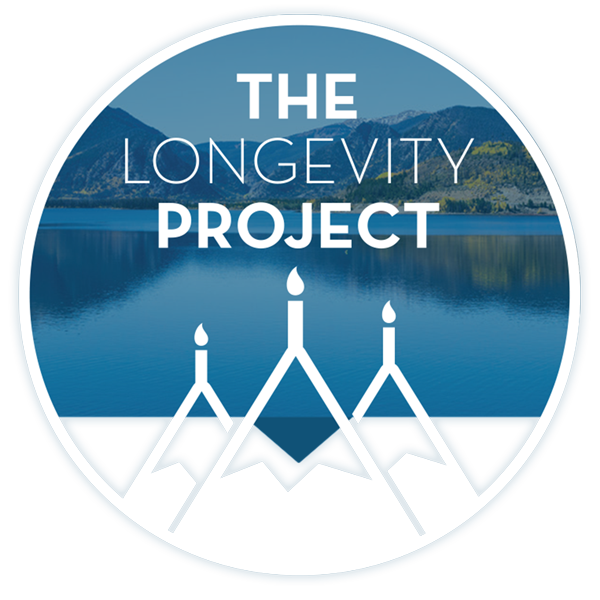 Participate in The Longevity Project
The Longevity Project is an annual campaign to help educate readers about what it takes to live a long, fulfilling life in our valley. This year Kevin shares his story of hope and celebration of life with his presentation Cracked, Not Broken as we explore the critical and relevant topic of mental health.
---
---
There is often debris on the road, forcing bikes into traffic, and the shoulders along the entire stretch of Highway 6 are inconsistent, Edwards cyclist Robert Barker said.
"Sometimes, there are great shoulders, but then suddenly they disappear," he said.
Now Barker and other cyclists are hoping to work with Eagle County county and the Colorado Department of Transportation to repair and widen the road.
---
---
Eagle County commissioners said they recognize the safety hazards on the road, but can only do so much about it.
Ultimately, the state must take the final action. The state has several different road funds, and different projects have to be "prioritized" to get a shot at the limited funds.
"CDOT can't abdicate their responsibility for the road, and we can't work on it with our own people," County Commissioner Sara Fisher said.
She said getting attention and improvements for that stretch of Highway 6 is "high priority."
An extensive widening and repaving of the road would cost about $12 million, a project unlikely to happen soon in light of the Department of Transportation's lack of funds.
"There are very few dollars available to build and rebuild roadways," said Weldon Allen, the agency's regional director. "This is due to a dramatic budget shortfall in transportation funding in Colorado."
Meanwhile, officials are working on smaller fixes. Crews are patching and re-paving portions of the road, and will also begin adding two-foot shoulders to stretches of the highway.
The widening project is a partnership between Eagle County and the state " the county will pay for the widening while Colorado will pay to repave the road.
Commissioner Arn Menconi, an avid cyclist, said he's hopeful that more lasting solutions might be on the way for a problem that has existed for years.
"(Allen) has already worked for solutions where others haven't," he said.
Local residents plan to meet with transportation officials soon to discuss the problems.
Widening the road would not only help cyclists, but make the drive safer and more pleasant for drivers, Barker said.
"We're a world-class resort community, and we're also one of the richest counties in the state," he said. "We should be able to do something about this " it's an accident waiting to happen."
The section of road just west of Cordillera is one of the most dangerous stretches in the county, some cyclists agreed.
The road is flanked by a cliff and rocks on one side, and plants and a drop-off into the river on the other. There is no shoulder and potholes and crumbling pavement force both bikes and cars well into the middle of the lane.
"I've talked to numerous people who just won't ride that stretch anymore," Barker said. "It's too bad because we're fairly limited in the valley as to where we can ride."
That stretch is next in line to be patched, Allen said.
"Work will be done of that this week or next week," he said. "That's probably the one that needs the most work."
And while Highway 6 might be most notorious, cyclists said there are other roads in the county that could be made much safer.
Highway 131 toward Steamboat and Highway 24 up Battle Mountain also are considered dangerous routes. "There's a blind corner coming out of Minturn that can get pretty busy," Avon resident Brian Martinson said.
"With bigger groups coming through and the new development there," he said, "something may need to be done in the future."
He said both cyclists and drivers need warnings on the road " for drivers to slow down and watch for bikes, and for cyclists to ride single file.
Mullikin said he has seen traffic increase and speed up on Highway 6 during the 20 years he has been riding in the valley.
"There are a lot of big trucks on it, and the general attitude is that we shouldn't be on the road," he said.
He has had a couple bad run-ins with drivers " such as a truck that cut in front of him and nearly hit him with the trailer it was towing. "And I know it was on purpose because he came by honking the horn and making obscene gestures at the same time," Mullikin said grimly.
He said he'd like to see the speed limit lowered. He did his own driving test during his daily commute to work, driving at varying speeds to see which was the most safe and practical.
Forty miles-per-hour was too slow, he said, and people were honking and passing him. However, 45 mph seemed to be a good speed " slow enough to safely see and pass bikers, but fast enough that most cars stayed behind him.
"If I came upon a bike, I would put on my blinker and pass when it was safe," he said. "As drivers we need to also demonstrate how to safely pass a bicycle."
Staff Writer Melanie Wong can be reached at 970-748-2928 or mwong@vaildaily.com.
---
Support Local Journalism
---