Rockies are finally top dog in Denver
Eddie Pells
Associated Press
Vail, CO Colorado

DENVER " It's October in Colorado. The Broncos are playing. Snow showers are in the forecast. The leaves are turning red and yellow and brown.
The dominant color in the Mile High City these days, though, is purple.
It's "Rocktober" in Colorado.
---
---
The Rockies, crazy as it sounds, are in the World Series.
No Curse of the Bambino. No Wrigley Field goat. Just pure Rockies magic.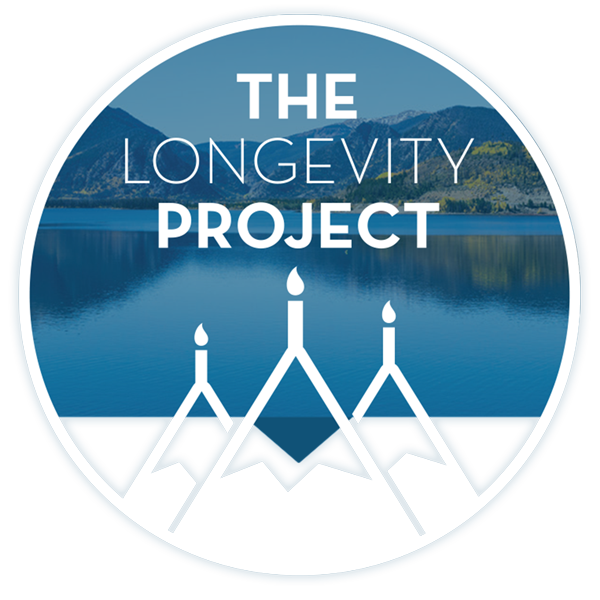 Participate in The Longevity Project
The Longevity Project is an annual campaign to help educate readers about what it takes to live a long, fulfilling life in our valley. This year Kevin shares his story of hope and celebration of life with his presentation Cracked, Not Broken as we explore the critical and relevant topic of mental health.
---
---
Sad-sack losers almost all their 15 seasons of existence, the Rockies have won 21 of 22 games and seven in a row in the playoffs.
Suddenly, it's cool to wear a black and purple Rockies cap around town. First baseman Todd Helton is a bigger star than the Broncos quarterback, Jay Cutler.
"I didn't see this happening," Colorado fan Jeff Zebrowksi said before the Rockies defeated Arizona on Monday night to win the National League pennant and make it to baseball's biggest stage. "Maybe two or three years from now, but not now. We're too young as a team."
---
---
As fantastic and unlikely as it may seem to that handful of long-suffering season-ticket holders who watched their team veer from early success to unbecoming circus act to essentially irrelevant, it carries an even more poignant meaning in a city that cruelly flirted with baseball for decades, only to have its heart broken again and again.
Today, the thought of the one-time purveyors of the unwatchable, four-hour, 12-11 slugfest in the World Series sounds every bit as outlandish and tantalizing as the idea 30 years ago that Major League Baseball would someday land in Denver.
But Denver finally did get its team. And now the city stands one step from the next baseball milestone in what has been an emotional, memory-filled ride for any native who also happens to be a sports fan.
Yes, Denver has always been a football town " a city that attached itself to the Broncos and married much of its self-esteem and hope to heroes wearing orange and blue.
There probably will never be a feeling like the one this city enjoyed in 1977, during that improbable, impossible first trip to the Super Bowl. The Orange Crush, Broncomania. Nobody expected that. Denver had finally arrived.
And 20 long years later, when the Broncos finally won the Super Bowl " "This one's for John!" " nobody could smirk anymore when someone referred to Denver among the most credible of sports towns, right there with Philly or Houston or Chicago.
But in between those football-filled autumns, there had to be something to do to pass the time. There was. It was just on a much smaller scale.
Mile High Stadium " the real Mile High Stadium that is now a parking lot adjacent to the new Invesco Field " was originally Bears Stadium, a 17,000-seater built on the corner of 19th and Clay in 1948 for the Denver Bears of the old Western League.
Within 20 years, the place was expanded and renamed so it could become a viable home for the Broncos.
Watching baseball there, after the Bears had moved into Triple-A and the American Association, was a surreal experience.
In the late 1970s and early '80s, a kid could go to the grocery store and buy a badge for $5 that was essentially a season ticket, provided he went to the game with a paying adult. An adult ticket usually ran about $5, too.
You could drive to the stadium, park in a spot that would cost $75 today, take seats about 20 rows up from third base and watch the action unfold " one of 2,500 or so fans whose cheers echoed and ricocheted throughout the cavernous, metal, 75,000-seat stadium.
Someday, the thinking went, that stadium would be home to a big-league team.
That was always a dream that seemed close, yet so far away for Denver. Charley Finley nearly sold his Oakland Athletics to Colorado businessman Marvin Davis, who would have moved them to the Mile High City in the early '80s. A few times, the headlines screamed that it was all but a done deal. It never happened.
More than a decade later, Colorado finally got its own team.
They were embraced, first playing in front of sellout crowds at Mile High, where Eric Young hit a homer in the very first Rockies home at-bat " a moment that stood out, until this month, as arguably the most memorable in franchise history.
In 1995, they moved to Coors Field, the retro-style ballpark that sparked the revival of the LoDo neighborhood in downtown Denver and became the town's favorite meeting place during Colorado's cool summer nights.
A playoff appearance that year portended good things to come. It didn't happen.
Turns out, the arrival of the big-time turned out to be almost as cruel as its longtime absence had been for Denver. The Rockies slowly slipped into obscurity and irrelevance brought about by poor management, bad decisions and thoroughly unlovable players.
Other expansion teams, Florida and Arizona, won the World Series. Colorado bought a humidor " not for cigars, victory or otherwise, but for baseballs. Keeping moisture in the balls was supposed to keep them from flying out of Coors Field so frequently.
That was 2002. The number of ungainly 12-11 games declined, but the bottom line " wins and losses " didn't improve.
"We had season tickets for a long time," said Karen Brennan of Castle Rock, an 85-mile round trip from the stadium. "We went for the first five years. The progress of the team and having to drive made us give up the season tickets."
But Brennan is back now, and so are many fans who once left the Rockies behind. The turnstiles are rocking again, and people come for the baseball. Not to watch the Cubs or the Yankees or Barry Bonds or some other visitor. To watch the Rockies.
It's "Rocktober" in Colorado.
The World Series is coming to Denver.
How crazy does that sound?
---
Support Local Journalism
---