Saving a forest by cutting it
The U.S. Forest Service is proposing cutting trees north of Vail to save a forest.
This counter-intuitive approach is sure to become a controversial proposal for managing up to 10,000 acres of lodgepole pines north of Vail. The Forest Service contends that cutting a majority of the trees can actually improve lynx habitat and make the forest healthier and less prone to major wildfires.
The approach is also being recommended by wildlife biologists and forest managers who are charged with making sure there is adequate habitat for the shy, tuft-eared feline and other animals.
---
---
But those are some of the effects of the cutting, which is designed to slow the spread of a mountain pine beetle epidemic that has affected thousands of acres of lodgepole pines in Eagle County.
The tree-cutting proposal is designed to achieve the same thing that occurs naturally when a wildfire burns over a forest or that can be achieved with clear-cutting, said Bob Currie, field forester with the Holy Cross District based in Minturn. Cutting trees can help slow the spread of a seven-year pine beetle epidemic that's leaving plenty of dead trees and the threat of catastrophic wildfire in its wake.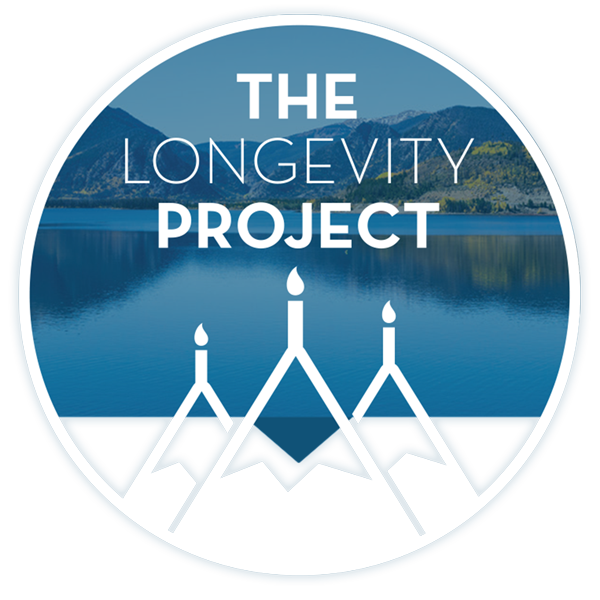 Participate in The Longevity Project
The Longevity Project is an annual campaign to help educate readers about what it takes to live a long, fulfilling life in our valley. This year Kevin shares his story of hope and celebration of life with his presentation Cracked, Not Broken as we explore the critical and relevant topic of mental health.
---
---
"People don't like clear-cutting," said Jim Thinnes, a tree specialist with the White River National Forest. "It's a tough sell. Eventually, in 20 to 50 years, those stands will fall apart."
The actual cutting plots are being studied, the results will be proposed to the public later this fall and logging could begin next summer after public review.
Forest management was put under the spotlight after the 2002 drought that spawned thousands of wildfires nationally and burned nearly 500,000 acres in Colorado alone. Fighting those fires and their after-effects cost hundreds of millions.
---
---
The proposal, like many timber sales, carries a couple of decades of baggage.
"I think the biggest challenge we face in implementing a project like Piney is the stigma that the Forest Service carries from past management – timber sales and road-building to support timber sales," said Cal Wettstein, Holy Cross district ranger. "Our primary purpose for tree removal is not what it was 20 to 30 years ago. Long-term ecosystem heath drives virtually everything we do."
He said timber sales on national forests today are averaging 2 billion board-feet-a-year, 15 percent of what they were two decades ago.
Not a new approach
The proposed approach in the Piney Timber Sale north of Vail is called "structural retention."
It's not a new concept. It calls for a contractor, who bids on the timber, to remove up to three-quarters of the trees in a given cut site, leaving behind mature trees 15 feet to 50 feet apart to partially shade and shelter the forest floor until regeneration occurs. Such an approach has already been used in pine-beetle infected stands of lodgepole on Grouse Mountain west of Minturn.
There, mountain pine beetles have already killed up to three-quarters of the mature lodgepoles. By removing lodgepoles, foresters hope to disperse the sexual attractant, or pheromones, used by pine beetles when they mate and then lay eggs in uninfected trees.
Currie said conventional wisdom held that clear-cutting lodgepoles was the only way to properly manage the stands. But that created a political firestorm for public land agencies, after environmentalists decried clear-cutting done in the Pacific Northwest, Alaska and in the Midwest.
Clear-cutting then was one of the only economical ways to extract logs from forests. It has since been banned by the chief of the Forest Service.
Environmentalists are wary of logging in National Forests.
"I think we're always going to be skeptical about a timber sale that's justified on the basis of providing lynx foraging-habitat," said Jacob Smith, executive director of the Center for Native Ecosystems in Paonia, Colo. "The major concern for lynx seems to be ensuring there is enough denning habitat which is in older spruce-fir forests."
Lynx in Colorado appear to favor tangled masses of blown-down trees for areas to den and have their kits. That habitat typically consists of blow-downs or other old-growth shelters.
Fire-borne
One-hundred years of fire suppression in many of the lodgepole pine stands in Eagle County and across the West has let many of those stands become overmature, subject to pine beetle attacks and more vulnerable to catastrophic fires. Foresters call lodgepoles a "fire-dependent" ecosystem because they require a catastrophic event like a fire to regenerate.
If they're not burned by a fire or affected by logging, lodgepoles crowd out other trees and can create thickets of "biological deserts," as one biologist referred to them, by shading out other species.
When trees get mature enough, the beetles are attracted and the cycle of growth, beetles and fires repeats. Lodgepoles can disperse as many as a million seeds-per-acre in the cones they drop each fall. Those don't germinate until the overlying canopy of trees is removed and they're exposed to sunlight.
"Historically, the relationship between mountain pine beetles, lodgepole pine and fire is on massive scales," said Thinnes. "What we're seeing today is the results of stands that burned 150 years ago. We don't want a 10,000-, 20,000- or 30,000-acre fire in that area."
The milti-faceted management plan called the Piney Timber Sale spans 10,000 acres of thick lodgepole stands mostly west of Red Sandstone Road and north of Vail to Lost Lake. A total of 1,200 acres to 2,000 acres will be logged.
"We're manipulating the ecosystem on our terms rather than waiting for a fire to burn from Muddy Pass (northeast of Wolcott) to Summit County," said Vern Phinney, a wildlife biologist with the Holy Cross District of the White River National Forest.
Skiers on Vail Mountain will be able to see the area so the Forest Service said it's being sensitive to the visual impacts of its activities there.
"They'll still see trees," said Thinnes.
Beneficial to bunnies
The area is also a popular for many other forms of recreation, including hiking, mountain biking, snowmobiling, hunting, fishing and sightseeing.
In the early 1980s. some 30- and 40-acre block clearcuts were made in the same area. They're still visible today, but they've partially filled in with new lodgepole growth.
Those clearcuts, which are full of 10 -to 12-foot-tall lodgepoles, make ideal habitat for snowshoe hares, according to biologists. Hares are the primary prey for lynx.
"We looked at several clear cuts (in the Red Sandstone Creek drainage) that happened in the 1980s," said Karl Mendonca, east zone timber management assistant with the Forest Service. "Biologists are saying this is some of the best hare habitat we have here."
The hares, which turn white in winter to mimic their surroundings, use the smaller, denser stands of trees for both shelter and for food. They're named because of their oversize rear feet that allow them to move easily across deep snow. Lynx have adapted similarly.
"By leaving some of the trees, we're giving elk and lynx and other animals a sense of security because they're still covered," said biologist Phinney.
He called the overmature stands of lodgepoles in the area -most are in excess of 100-years-old – "a biological desert."
"There's too much shade and not enough water for grasses and shrubs to grow," he said. "You end up with tree trunks and pine needles. From the standpoint of most animals, besides pine squirrels, there's nothing to eat."
New snowshoe hare habitat will develop in about 15 years.
Buggy blight
A beetle infestation just outside Vail is creeping toward the area proposed for cutting, said Wettstein.
"This is an opportunity to get in ahead of it," he said. "Once it's infested, all we can do is go in afterwards and clean up."
If the cut goes as planned, foresters say they want to avoid the existing fir and spruce habitat favored by lynx.
But Colorado Wild's Rocky Smith has some reservations. While he deferred most comment until he can study the proposal in depth, he said he's skeptical the proposal will achieve its objectives.
"I sometimes get the impression that the Forest Service uses lynx to justify additional logging," he said. "I'm dubious until I review it farther."
If the cutting is completed as envisioned, the cycle will repeat itself and the area will need to be re-cut in 120 to 150 years.
Cliff Thompson can be reached at 970-949-0555 x450 or cthompson@vaildaily.com
---
Support Local Journalism
---