School Board Candidate Q&A: Carrie Benway
School board candidate Carrie Benway answered the following questions posed by the Vail Daily.
I believe my passion and enthusiasm for public education will enable me to provide support and help to implement positive changes in our district. Having served on different committees within the district (Facility Master Plan Committee, Accountability, Wild West Days), I have valuable experience in analyzing data, understanding budgets and problem solving. With children in first and third grades, I have been very impressed with the quality of our teachers and will work diligently to support them. My goal as a board member is to support all schools and to help unite our different school communities through positive communication.
The district has a new director for English Language Acquisition (ELA) this year who will be focusing on this program. With the diversity within the district, consistent ELA programming will improve test scores. The board has also collaborated successfully with the Vail Valley Foundation to fund full-time kindergarten for our at-risk students. Attending full-time kindergarten sets these students up for success in school. The Eagle Valley Youth Foundation provides funding for Homework Clubs which benefit both at-risk and typical students. If elected, I would work to provide summer programs for our Spanish speakers and other students who are not at grade level. This type of support has proven successful for other school districts across the nation.
---
---
TAP needs to be improved so our teachers are compensated fairly, and they are able to clearly understand their payment format. Jason Glass, the human resource director for the school district, has formed a Performance Pay Committee that is working to improve TAP. We are the only district in the country that uses Tap to determine a teachers salary; other districts use the TAP system to determine bonus schedules only. I hope this committee will study pay-for-performance programs that are successful in other districts. It is important to evaluate programs that are working successfully, for we can learn from their success.
Teacher turnover will be reduced by improving TAP so teachers understand the program and are compensated fairly for their performance and expertise. With the high cost of living in our valley, we should work to provide affordable health insurance. Many different avenues should be explored to find housing solutions that would attract teachers.Our teachers also lack support because of our extreme shortage of substitute teachers. Collaborating with local companies to offer incentives for substitutes could be a possible solution.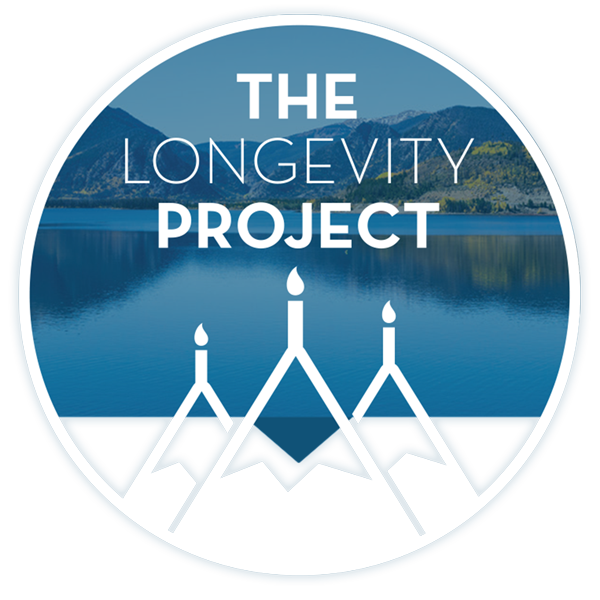 Participate in The Longevity Project
The Longevity Project is an annual campaign to help educate readers about what it takes to live a long, fulfilling life in our valley. This year Kevin shares his story of hope and celebration of life with his presentation Cracked, Not Broken as we explore the critical and relevant topic of mental health.
---
---
Our childrens safety while they are at Eagle County schools is a top priority, and that priority will always be at the forefront of my decision-making. This includes the charter school. If I am elected to the school board, there is the possibility of my having to vote on this issue and so I am reserving a yes or no answer until I have reviewed staff comments and recommendations, as well as fully understand all potential revenue sources for the charter school and any potential shared facilities with the nearby schools.
The board is taking positive steps to improve communication within the district, both internally and externally. Parents have been very pleased with the series of in-home meetings. The board has also been responsive to requests from parents; i.e., increasing time for parent-teacher conferences and improving the quality of our district pre-schools. Forming the Pay for Performance Committee to resolve the issues surrounding TAP is very encouraging to the teachers. The board has done a tremendous job in hiring our new district employees at the leadership level: Phil Onofrio (chief financial officer), Jason Glass (human resources director), and John Pacheco (interim superintendent) have very impressive qualifications and excellent performance records from their former districts.
I believe an effective superintendent should be focused on excellence. An ideal candidate will keep the best of the best in key positions and hold all employees accountable. This superintendent needs to be a skilled communicator who is able to look at tremendous amounts of data and come up with a successful plan of action. The superintendent should also address issues directly and come up with transparent solutions for teachers and administrators. The superintendent should strive to unite our different school communities. It is important for the hiring committee to review the superintendents previous job performance and expect the same type of results.
---
---
I believe our high schools are meeting the needs of its brightest students based on the high number of students enrolled in advanced placement classes and their scores. Recent graduates have been accepted to Duke, Princeton, UCLA, Boston College, and the Air Force Academy, to name a few. An internship program has been implemented and will be very effective in helping high school seniors explore career options and college choices. Overall, I think it is important to recognize that over 80 percent of Eagle County School graduates in 2007 went on to attend a two- or four-year college or university, versus a national average of 56 percent.
The district has promoted successful growth in technology by hiring the award-winning John Kuglin as director of technology. One of the nations leading authorities in technology in education, Johns support of both our teachers and students will lead to success in reaching for bigger and better technology.
I believe that there should be more flexibility when determining adequate progress for students with disabilities. I also believe there should be more time before second-language learners are held fully accountable for their scholastic performance. Currently, second-language learners take the CSAP as soon as they are enrolled in our schools, regardless of how long they have been in our country. Every students score counts on the states school report card. I am hopeful that the legislators will change their policy that in the next several year 100 percent of a schools test scores must be proficient or advanced to make their adequate yearly progress. It is important to set schools up for success by providing reasonable goals.
---
Support Local Journalism
---