School Board Candidate Q&A: Margaret Olle
School board candidate Margaret Olle answered the following questions posed by the Vail Daily.
Equalizing the cards dealt to a child due to poverty, parental education, and ethnicity can best be done through education. It is important to have individuals on the school board that believe that all children deserve an equal quality learning experience regardless of their skin color, how much money their father makes, where they live or how they wound up in our country. I believe strongly that an educated world is a better world. I have a masters degree in education and I have the time it will take to do this job fully. To perform this role acceptably it will require more than the minimum six hours per month and I am committed to meet that requirement head-on.
If a student is not performing on grade level, whether native English speaker or second-language learner, my support would be for those students to go on an alternative calendar. That may be in the form of a year-round schedule if that is what their particular school chooses or it may be in-school sessions during the summertime. If the parents of the student refuse to embrace the extra school support the student will need to be retained the following year. Studies indicate that more time in the classroom improves a childs academic ability and that is what the district will have to provide.
---
---
The current TAP model is not viable. To begin, a current cost of living analysis must be completed to see where we fall in the state. Salaries must be raised to reflect our standing within the state. In addition, although the majority of the teachers do not wish to lose the training piece, the mentor/master piece must be reworked or removed. In some schools we have really great people in those roles, but in other schools we are filling them with teachers who will simply take the position. We need a more standardized/objective way of evaluating teachers and perhaps this should go back to the principals and a more consistent evaluation format can be created that will be more homogeneous throughout the district. However, this is being addressed by a steering committee made up of teachers, administrators, parents and community members. The board and board candidates have agreed not to sit on this committee and will defer to their findings.
Raise salaries. We must do a cost of living analysis and adjust salaries as needed. Next, the school district must be leaders in the housing dilemma. We can no longer wait around and hope the county or builders or mountain fairies are going to fix the situation. I would like to see the school board offer zero or low interest home loans to teachers who have been in the district 3-5 years. In addition, I estimate that if an analysis were done it would show that we spend more money retraining 1-3 year teachers than if we just put a little more in the benefits plans of our existing teachers.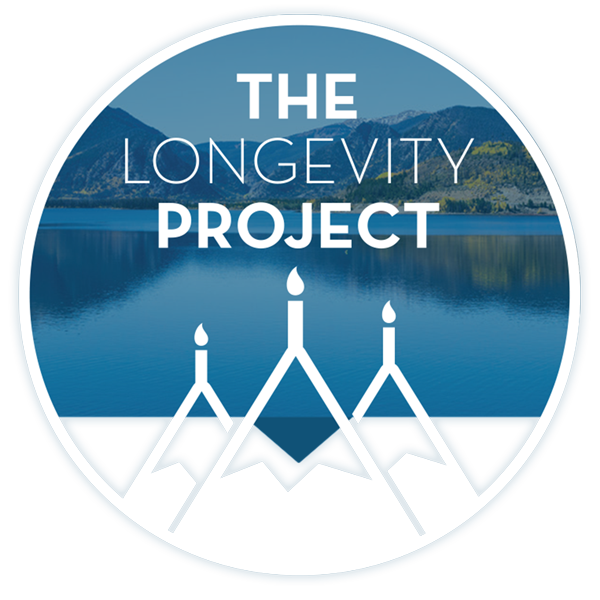 Participate in The Longevity Project
The Longevity Project is an annual campaign to help educate readers about what it takes to live a long, fulfilling life in our valley. This year Kevin shares his story of hope and celebration of life with his presentation Cracked, Not Broken as we explore the critical and relevant topic of mental health.
---
---
This is a fiscal accountably question and it cannot possibly be answered accurately when we do not yet have firm projections on Battle Mountain, the renovation of Eagle Valley, June Creek or Red Canyon. One of the positives we have right now in our district is that we are fiscally sound. However, if we do not get hard numbers on these capital projects we may lose this one bright light for our district. We have not even moved a wall at Eagle Valley and it has already gone from $9 million to $14 million (thats million, folks). I have been told that only a couple of companies in the valley are large enough to do these projects. Now, some may say I am nave but I say, lets bid outside this valley. Given that housing markets are softening throughout the country, why arent we bidding this throughout the state? So, until hard numbers on the CURRENT capital projects are in, no other capital projects can be decided. That is not to say that we can ignore the needs of the Charter Academy students as they are part of the district.
I am extremely pleased with the new hires at the district level. Mr. Pacheco, Mr. Onofrio, and Mr. Glass all seem very knowledgeable and willing to tell us what steps we need to take to get our district headed into the future. I am concerned with the lack of control over the building projects. I would feel a little more at ease if those numbers were solid. In addition, I believe the teacher retention crisis should have been addressed more seriously before now.
A visionary. We need a person who can take this district into the future with a 3-, 5-, 10-, 20-year plan. We need a candidate knowledgeable about the growing numbers of special education children, the mandates regarding gifted children, and the struggles with meeting the needs of second-language learners. We need a candidate who knows that surrounding himself with people who can do certain jobs better than he can is a gift. What we cannot do again is get back into the crisis management, day-to-day role we have placed on the shoulders of superintendents in the past. We need to re-evaluate whether we will need an assistant superintendent or if we will be complete with the staff we have currently on board.
---
---
I think it is difficult, but not impossible, to get that type of education here in the valley. These students are produced in late elementary and middle school. They are then intrinsically motivated to take the most difficult classes at the high school level. In high school, they can take as difficult of a schedule as they choose to take and both Battle Mountain and Eagle Valley are working to provide those high level courses. However, there needs to be more differentiation in the classroom from elementary through high school to provide challenge to all students. We need to bring more science, writing and math competitions into the valley and work with the legislature and Colorado Mountain College to guarantee that all students, regardless of age, are able to take college-level courses if they have the academic ability.
John Kuglin has thrust this district years into the future since his arrival 15 months ago. Prior to his arrival, I would have said we were way behind in providing our students quality current technological products. But I think most would agree he has this district on the right track. We have to regard technological proficiency as important as the basic core subjects. In addition, I would like to see our district offer more foreign language opportunities such as Chinese or Arabic. We are the only industrialized nation that considers a person well educated who can speak only one language, but I have dreams that our grandchildrens generation will be more; more accepting, more traveled, more knowledgeable.
My chief issue with No Child Left Behind is that two-way accountability does not exist. Although the child and the school are held accountable to the state for test performance, at no time is the state held accountable to the school or the child for not providing adequate educational resources. This is seen throughout the country in schools serving low-income students of color in crumbling buildings, with non-existent science labs and out of date text books. It is seen with students with disabilities who are asked to take mandated tests but are unable to receive speech therapy, occupational therapy or updated IEPs for lack of staff and resources. The laws budget, less than 10 percent in many schools around the country, is simply not enough to make up for the inequities of our nations educational system. I would like to see a more carrot and less stick approach to this problem. Threats, the withdrawal of funds, and labeling a school as failing will do little to achieve the vision as outlined in this provision nor will it guarantee that No Child is Left Behind. Compiled by Matt Terrell
---
Support Local Journalism
---