Science of Food: Honey has antibacterial, anti-inflammatory benefits
Honey is more than a delicious treat. It has been used medicinally since ancient times, and although it appears to be just a natural source of sugar, it has numerous properties that have now been scientifically proven to be beneficial to our health.
Created by bees, honey is made from the nectar of flowers, and it contains molecular goodies such as polyphenolics, proteins, amino acids, organic acids and a molecule called methylglyoxal, in addition to the simple sugars glucose (about 30 percent) and fructose (about 40 percent) and water (about 20 percent). Because some components of honey are plant-derived and some are delivered from the surrounding bees, batches of honey can be very different from place to place and year to year.
For example, some types of honey have especially effective antibacterial and antifungal properties. Manuka honey, made in New Zealand from their native manuka bush, has especially high content of the molecule methylglyoxal. It is effective as a topical treatment for wounds and burns and to prevent infection. Honey's high acidity and sugar content create an unfavorable environment for microbes to survive, and this is another contributing property to its antibacterial effects. Hydrogen peroxide, present in all types of honey, adds to its healing effects. Bees deliver an enzyme called glucose oxidase to honey as they produce it. During the oxidation reaction of glucose molecules in the presence of this enzyme, hydrogen peroxide is produced as a byproduct and is released and trapped into the honey.
---
---
Honey is also an anti-inflammatory agent. For example, reduction of inflammation and pain in the mouth, esophagus and stomach associated with chemotherapy has now been documented clinically. Head and neck cancer patients receiving chemotherapy or radiation often experience painful side effects from tissue damage and resulting inflammation that can prevent the ability to eat and swallow. Science supports the idea that bees deliver a protein called Apalbumin 1 (apa1) during their production of honey. The apa1 protein is involved in the biological mechanism to shut off inflammation in our bodies and is one aspect of honey's immunostimulatory effects.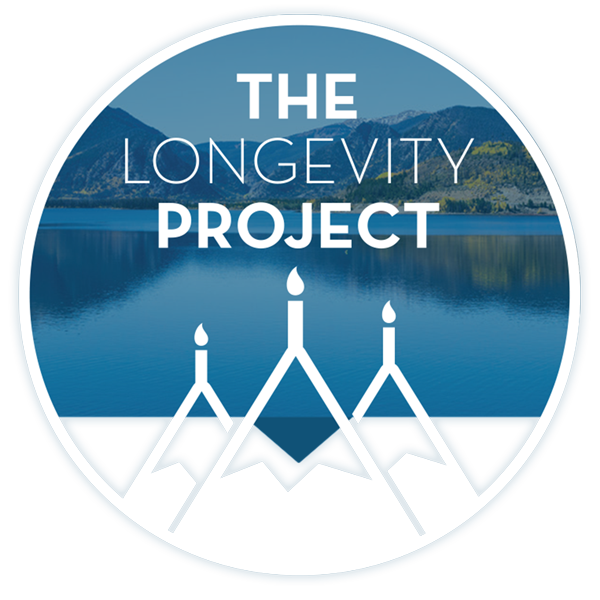 Honey and allergies
---
---
Perhaps even more interesting is honey's claim to treat seasonal allergies. Allergies are caused when the body recognizes a foreign particle or antigen as harmful and creates an immune response to rid the body of the potentially dangerous substance. Allergens can include molds, foods, specific animal or grain proteins, dust mites, pollen, etc., and common symptoms include sneezing, coughing and watery eyes, but also inflammation. Sometimes the invading antigen is harmless, but the body still responds, and these immune and inflammatory mechanisms go into overdrive.
Allergies can develop at any stage in life, and while it is possible to outgrow childhood allergies, sometimes they carry on through adulthood. Those allergies that do persist usually cannot be cured completely but can be desensitized by repeated exposure to the allergen in small amounts. Over time, a natural immunity builds in the body, as it no longer recognizes that substance as harmful. A possible mechanism for honey's anti-allergenic effects derives from the fact that bees spread local pollen spores into honey as they produce it, and repeated small exposure to this pollen through consumption of raw honey is thought to improve the immune response in the body.
Therefore, in order to treat seasonal allergies, the honey must be locally produced with the bees delivering to the honey allergy-causing pollens that are specific to the area. The honey should also be eaten raw to get the most benefit, as prolonged heating can destroy important proteins, enzymes and unstable organic molecules. Timing may also be important if you're trying to use honey to treat seasonal allergies. It is thought that eating honey consistently in the months prior to allergy season will allow time for building up your personal immunity.
---
---
The sweet debate
Although there is plenty of logic and epidemiological evidence to support honey's ability to treat seasonal allergies, there is still debate in the scientific community, as it has been challenging to prove its anti-allergenic effects clinically and statistically. However, it doesn't surprise me that Western medicine has not been able to tease out the benefits of honey in the clinic, as is typically the case when trying to understand whole foods, and especially honey in all its complexity and variation. There will be significant differences in batches year to year, even when using the same locally made honey, so determining the proper therapeutic dose and consistent dosing schedule for each unique individual in a rigid clinical setting will be nearly impossible.
My advice is to try the experiment and see for yourself. Remember that honey is nature's purest form of sugar, so it must be eaten in small amounts if consuming it to help ease your allergies. The antibacterial and anti-inflammatory effects are more understood, so also experiment with honey for those uses, as well. And don't forget to take time to enjoy this wonderful gift from the bees to sweeten a cup of green tea or melt it with a little butter to top your homemade corn bread this summer.
Lisa Julian, Ph.D., has a passion for organic chemistry — the "molecules of life" — and its application to food and health. She's the owner of Elevated Yoga & Holistic Health in Frisco and teaches science and nutrition at the University of Colorado Denver and Colorado Mountain College. She can be reached at ldjulian@gmail.com or 970-401-2071. For more information about services offered at her studio, visit http://www.elevatedyogacolorado.com.
---
Support Local Journalism
---