Separating staples from steals
Rhiannon Myee
A Flair For Fashion
Vail, CO Colorado

In the crazy world of fashion, with all its secrets, tricks and tips, we can't help but get a little confused about what we're supposed to spend a little extra on and when we should just go and dunk our heads in bargain bins. With so many pieces to buy and so many celebrities and magazines giving the wrong impression of how much you actually need to spend, the inside of our brains are starting to go from a somewhat organized state to something resembling a scene from one of the "Saw" movies. With the Colorado air telling us that yes, fall is in fact coming, regardless of our glaring expressions, it is key to take a good look at what we actually need and how much we need to spend. This week, we're looking inside the generalized term that is a "fashion staple," and no, it's not a decorated office supply.
Let's break down the term. A "fashion staple" is something that is necessary to have. Staples are timeless, can be worn many times and generally never go out of style. How do we know what these so called "staples" are? Here's a cheat sheet to help you out:
Staples
---
---
Black pumps
Black blazer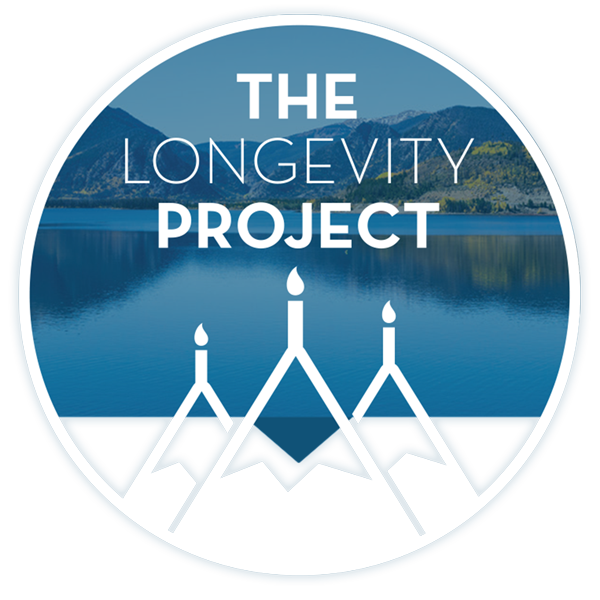 Participate in The Longevity Project
The Longevity Project is an annual campaign to help educate readers about what it takes to live a long, fulfilling life in our valley. This year Kevin shares his story of hope and celebration of life with his presentation Cracked, Not Broken as we explore the critical and relevant topic of mental health.
---
---
White V-neck tee
LBD (little black dress)
Dark denim skinny jeans
---
---
Black or tan leather purse
If any of these items constantly make an appearance in your daily life, we're definitely on the right track. These few items are pieces that almost every woman has or should have. They can be worn almost any way, mixed and matched with the "trendy" one-time buys, and therefore, it is necessary to spend a little extra. Why, you ask? Simply because these items will be worn countless times, countless ways and, in order to last a good amount of washes, they need to be of good quality. Ever wonder why high-fashion labels charge more than $100 for a regular T-shirt? Or your entire month's pay for a pair of shoes? In fashion, the higher the price, the better the fabric. The fabric used is often rare, hard to come by and expensive for the brand to manufacture, so the prices need to be high in order for the brand to make a profit. You may think that you can still buy these staples for less.
Sure, but I advise against.
Example? Let's pluck "black pumps" from the list. I did an experiment to test my theory. I tested extreme price differences and weighed a $49.99 pair of black Aldo pumps against a $695 pair of the same black Christian Louboutin's, and the comparison between the two was shocking. I wore the Louboutin's first for one whole day, and I'm happy to say that my feet didn't suffer a bit. No blisters, no sore spots, no problem! My feet felt balanced, with no embarrassing ankle wobbling anywhere to be seen. Louboutin's also are repairable at any time, so as to last you forever. As for the Aldo's, well, they now reside in my trash. They, too, were worn for a whole day, and I ended that day with three to four open blisters on each foot. My arch felt stressed, with my toes cramping up so badly for a split second I considered amputation. See my point?
With my theory tested and true, I highly recommend spending a little more on these quality items and treating them as investments. With fall almost here, it is the perfect time to get ready to go back to work with an organized closet that is armed with your staple pieces to wear year round. Yes, that means going through the slew of fabric that's been thrown across the floor just because it's been summer and we can throw if we want to. Still with me? We're almost at the finish line. Let's buckle down.
When reorganizing your closet, ask yourself some questions:
1. Do I need this? Be honest with yourself. That one pair of old jeans that fit perfectly? Of course! Those denim overalls from the '70s that haven't seen the light of day in about a decade? Probably not so much.
2. If the item has passed what I like to call the "necessary test," take it a step further by asking: Am I going to wear this? Granted, there are some keepsake items we will never be able to toss, but for our closets' well-being, be reasonable and ask yourself how many times you've worn the item in question and if you're likely to wear it again. Stuck? Take the way you're used to wearing it, and completely switch it up. For example, let's say you wear this one tee you've worn for years with jeans and flip-flops. Dress it up by still wearing those jeans, but add some black pumps and a clutch. You'll feel like you bought an entirely new shirt. Do that a couple of times with different pieces, and you'll feel as if you have an entirely new wardrobe. Can you say score?
With everything in place, you'll be able to see exactly what pieces you need, what you can afford to spend on and what you can look for in a cheaper version. Of course, there will always be factors that influence what you choose to spend on. If you're on a budget and don't know what you should invest in, think about your lifestyle. Does your job require you to look smart? Choose the blazer. Do you find that your bag is constantly filled to the brim? Choose that hobo bag.
As women, we find comfort in all things reliable and all things incapable of talking back. With a clean, up-to-date closet and an occasional one-time splurge, you, your clothes and your staples are bound to live happily ever after. Who says we need a prince after all?
Rhiannon Myee is a performing artist, with 15 years of experience in singing, acting, dance and modeling. Born and raised in Sydney, she has worked globally. She will study image styling and fashion journalism at the University of the Arts London in England. Email comments about this column, or topics you'd like to see covered here, to cschnell@vaildaily.com.
---
Support Local Journalism
---