Sheriff incumbent Joe Hoy says there's more to be done
Voter Primary Info
May 23: Last day for registered, affiliated voters to change party affiliation before the primary.
June 6: Ballots mailed by the Eagle County Clerk & Recorder's Office. Voter Service and Polling Centers open at Clerk's Offices in Avon, Eagle and El Jebel. Centers will be open during business hours through June 24, as well as on Saturday, June 21 from 9 a.m. to 1 p.m.
June 16: Final day that ballots can be mailed. Those registering to vote after this date must obtain a ballot in person.
June 24: Primary Election Day. All ballots must be received by 7 p.m.
Unregistered voters may register up to and on Election Day. Register online at http://www.GoVoteColorado.com or at a Voter Service and Polling Center.
All registered, unaffiliated voters may register for a particular party at any time up until Election Day.
Once voters receive ballots, they have the choice to mail in the completed ballot or drop it off at a Voter Service and Polling Center, located at Clerk's Offices in Avon, Eagle and El Jebel.
For more information, Eagle County Clerk & Recorder Teak Simonton at 970-328-8728 or Election Manager Liz Bailey at 328-8726.
Sample ballots, visit http://www.eaglecounty.us/clerk and click on "Voting and Elections."
EAGLE COUNTY — Joe Hoy loves the hot seat.
As a helicopter pilot in Vietnam he wore two sets of body armor with another set under his steel reinforced seat.
It wasn't a question of whether he'd be shot at, it was how much. Sometimes he'd land at the end of the day and wonder how he and the helicopter survived it all.
---
---
"We flew a mission a day. There were times we'd start at 6 a.m. and not get back until night. We never knew where we'd end up," he said.
Eagle County Sheriff Joe Hoy isn't ready give up the hot seat yet. He has been sheriff for 12 years and is running for another term.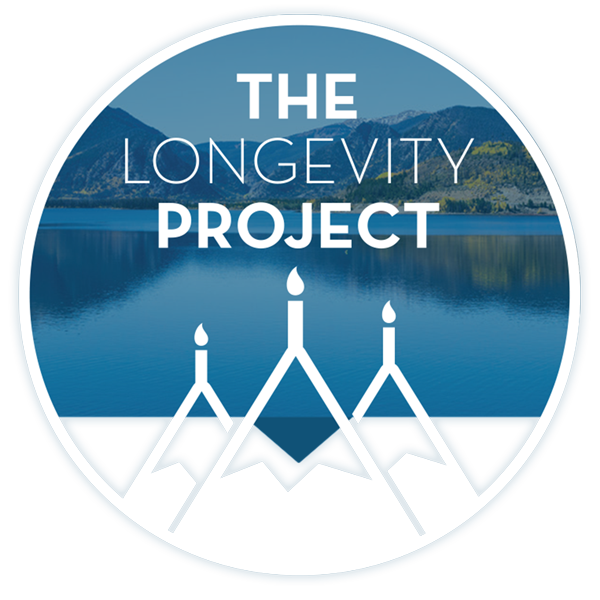 Participate in The Longevity Project
The Longevity Project is an annual campaign to help educate readers about what it takes to live a long, fulfilling life in our valley. This year Kevin shares his story of hope and celebration of life with his presentation Cracked, Not Broken as we explore the critical and relevant topic of mental health.
---
---
"I still love the job, from paperwork to people," he said. "We've had some great successes in the organization and the community, but there's still a lot left to be done."
Hoy, a Catskill, New York, native, has been with the Eagle County Sheriff's Office since 1988, when he started as a patrol officer. He worked as the DARE officer — Drug and Alcohol Resistance Education. The program helps kids acquire and hone the skills they need to avoid trouble with alcohol and drugs, and resist the peer pressure that sometimes leads good kids down a bad road.
He was elected sheriff in 2002. He's seen the Sheriff's Office through good times and tough times.
---
---
In 2008, when the economy tanked and everyone took a hit, the Sheriff's Office faced cuts of around $2 million, the toughest in its history. They scaled back from 110 people to around 73 when the dust finally settled.
"It was a tough time. People were concerned about losing their jobs. The county had its early retirement program, but that didn't cover it all. We had to let some good people go," Hoy said.
The silver lining is zero-based budgeting that gives them a clean look every year. Hoy said they examine every line item every year and they looked around the Central Rockies to see what other departments were doing.
They learned they were providing more law enforcement for less money than any department in the region — one-half to one-third less than surrounding counties. It breaks out like this:
• Eagle County: $200.65 per person
• Pitkin: $484 per person
• Garfield County: $379 per person
• Routt County: $302 per person
• Summit County: $334 per person
"We get a better bang for our buck. We've gone to more online training and extended the life of our vehicles. That saves us money, but on the other hand there's more maintenance. It's a pursuit vehicle, so you have to know how to handle the car. You have to get there first and get there safely before anything else can happen."
Community minded
For the past three years Hoy has been the co-chair for the 2015 World Alpine Ski Championships safety and security committee for Beaver Creek and Vail. They've had meetings with emergency responders and everyone else, and spend some of their time engaged in the "what if" game. What if someone tries to plant a bomb? What if we have a terrorist attack?
"We try to consider as many possibilities as we can and create a plan for them," he said.
Hoy and District Attorney Bruce Brown are creating about a program for combat veterans who end up in the criminal justice system.
"If they end up in the system, and if they've had some problems, we want to get at the root cause and try to help them," Hoy said.
His years as a DARE officer and now the sheriff, as well as being a father and grandfather, help him appreciate what kids deal with these days.
To help, he wants to bring back a teen court — kids would help each other instead of being thrown into the criminal justice system.
"Kids today face a minefield," Hoy said. "Sometimes they get in trouble and the Sheriff's Office gets involved."
It would be for smaller infractions, he said, and be an alternative to sending kids in front of a judge in an adult court.
"Say two kids get in a fight in the hallway. Technically that could be assault. Do they go before a judge or do they go to teen court?" Hoy said.
The kids are trained to be judges, prosecutors and defense attorneys. It's all done under the watchful eye of adult judges and attorneys.
Hoy said one of his biggest concerns is the new strains of heroin that are appearing the county.
They've seized $260,000 in drug money and confiscated more than $460,000 worth of drugs in the past year or so.
It could be more, and he said he'd like to work with other agencies, sharing intel and information, to make that happen.
"I feel it's very important we are a part of the community. We're not separate from the community," he said.
Sometimes, though, the law is the law. A couple years ago, 26 teens were cited for underage drinking at a huge graduation party north of Wolcott. It's against the law for teenagers to drink.
"There's an attitude in our community that this is a rite of passage, part of growing up in a mountain town. But at the core of it, it's against the law," Hoy said during a meeting with some of the teens and their parents. "Some adults and parents will turn a blind eye because they think it's OK. Frankly, it's not OK."
Toward that end, Hoy said he is proud of the programs his administration started, including teen driving classes, courses on avoiding cyber predators and a project convincing people to stop using their cell phones while driving.
"We've gone from basically a rural law enforcement agency into one that is high tech. There was a time when we used to have two different radios in our patrol car — one for east and one for west. And there were times when there was only one or two deputies on duty in one night for the whole county. Now we deal with modern crimes."
Staff Writer Randy Wyrick can be reached at 970-748-2935 and rwyrick@vaildaily.com.
---
Support Local Journalism
---