Shredding for the White House
Mark Stewart is a conservative Democrat running for president because, "My Democrat Party is whacked."
"I'm a Democrat because the Democrats need the most help," he said.
Ski Country campaign
---
---
And he's running the best campaign ever.
He started in New Hampshire because he's from West Hartford, Connecticut. He headed west to campaign in Colorado and Utah, where his Epic Pass lets him snowboard.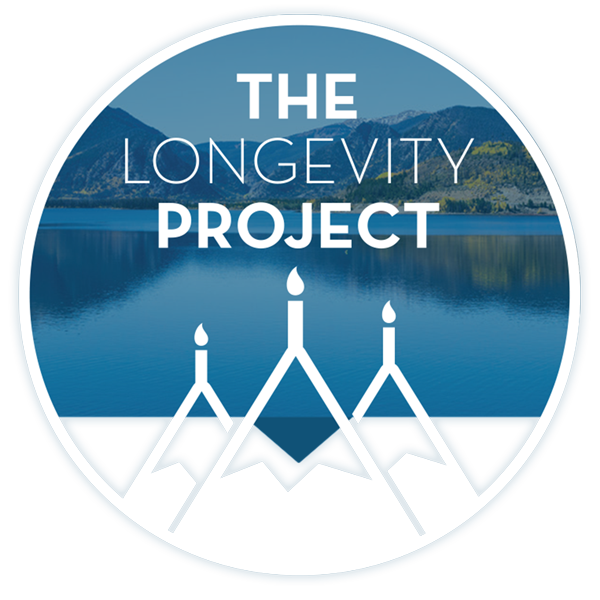 Participate in The Longevity Project
The Longevity Project is an annual campaign to help educate readers about what it takes to live a long, fulfilling life in our valley. This year Kevin shares his story of hope and celebration of life with his presentation Cracked, Not Broken as we explore the critical and relevant topic of mental health.
---
---
That's why he was in Vail and Summit County for the Super Tuesday caucuses and why he's in Utah now. He'll soon head for the Lake Tahoe area of California, because, well, who wouldn't run a snowboard campaign if they could?
He's on the presidential ballots in six states: Colorado, Utah, New Hampshire Rhode Island, California, South Dakota and North Dakota.
His campaign hits the slopes almost every day. He skis — snowboards actually — at 3 p.m. with anyone who wants to come along.
---
---
If it snows in Utah this week, he'll campaign longer there.
America's Next First Lady reality show
Stewart went to law school at Berkeley and he's serious about this, but he's also having fun snowboarding his way down the campaign trail.
He's not married, which is how he came up with a possible a reality TV show, America's Next First Lady. It's political, not matrimonial, he said. The prospective First Lady of the United States – would have to be accepting of Judaism and be able to ski. Conservative columnist and Colorado resident Michelle Malkin springs to mind, as does Fox host Jeannine Pirro.
The $20K campaign
He bought his Subaru Legacy station wagon Colorado/Utah campaign car in Denver, because it's cheaper to drive his own car than to rent one. He says he'll sell it in Salt Lake City. He bought a truck in New Hampshire that he intends to sell.
When he does, it'll help him keep his campaign expenditures under his $20,000 goal. He spent $8,500 in New Hampshire, including the truck, and $3,500 on his Rocky Mountain swing, including the Subaru.
Former ski bum
He was a ski bum for three seasons in Vail;1986-'87 when he finished college; the one from '96-'97; and '97-'98 seasons.
He worked in 16 Vail restaurants and hotels, lived in Timber Ridge (then called Valley Hi) and was the first Anglo hired by Mataam Fez owner Rafih Benjelloun. Rafih taught him to pour liquids into diners' glasses using his foot, and to balance a pitcher on his head.
He worked at Pepi's, and the Evergreen Lodge when it was the Doubletree.
Progressives are socialists
Stewart is so American he puts American cheese on his medium rare cheeseburger.
When the Hartford Courant published his editorial about how Obamacare is "screwing" — his word — young people, many people wrote in and said, "You should run." Two weeks later, he was an honest-to-Thomas-Jefferson conservative Democratic candidate for president of the United States.
The problem is that you can't find moderate young Democrats in party leadership, he said.
"The leaders are forced socialists. That's certainly Bernie and Hillary, Nancy Pelosi and Harry Reid," Stewart said. "At the leadership level, my party is nowhere near (John F. Kennedy). I would love to see a three-party system where the Democrats had a JFK mindest," he said.
And where would the progressives go?
"To the Socialist Party, where they belong," he said.
Last October, he woke up to the Democratic candidates, and thought, "That's it?"
"I saw that first debate where everyone was pledging everything with no regard for cost or asking who is going to pay for this?" he said. "The more you put on the roles of people needing, needing, needing, the fewer people are working to pay for those people.
"Bernie calls it what it is. Hillary won't. Let them fight it out for the Socialist nomination," Stewart said.
He used to be a Republican.
"I was a proud young Republican of the 1990s. I loved the Contract with America. I loved Reagan. But they sold out like everyone else. My little way of punishing them was to leave their party," he said.
Liberty guy
Stewart lives in West Hartford, Connecticut and makes his living as an SAT coach with an outfit called Ivy Bound. He can work anywhere there's an Internet connection and cell service, which is how he can do this.
He ran in 2000 against Al Gore and Bill Bradley, throwing his hat in the ring just after his 35th birthday. Stewart rounded up 99 votes in that year's New Hampshire primary.
In 2006, he ran against Hillary for her New York Senate seat. He didn't get on the ballot.
"I would like to be a voice for liberty in the party that needs it most," Stewart said.
The liberty guy way is to starve government, he said; to make it so small that the lobbyists have very little room to play.
"It just happens to comport with our Constitution," he said.
Staff Writer Randy Wyrick can be reached at 970-748-2935 and rwyrick@vaildaily.com.
---
Support Local Journalism
---