Shrimp, the versatile seafood of spring
Kate Shatzkin
L.A. Times/Washington Post News Service

Along with the delicate vegetables finally making their appearance after a long winter, in spring our thoughts turn to shrimp. What other seafood is so versatile " it speaks every language, from paella to stir-fry " and so easily transforms a salad, soup or risotto into a meal?
Skewer it, saute it, grill it " no more than a few minutes and shrimp's done.
Shrimp is one of those foods, says Baltimore International College chef instructor Michael Wagner, "that really take on the flavor of things you're pairing them with really well. I think the best preparations for shrimp are the simplest."
---
---
Chef Cindy Wolf, whose Charleston restaurant in Baltimore often serves the classic combination of shrimp and grits, has quick ideas for using the shellfish in spring. One is to serve sauteed shrimp along with finely chopped leeks and shallots on top of a chopped yolk of a boiled egg and asparagus cooked in a little butter. Or brush grilled shrimp with lime juice and chopped chives and shallots, and create a salad with tender, fresh mache.
Shrimp cocktail is a simple, luxurious preparation you can make even easier with a technique from Ina Garten's new book, "Barefoot Contessa Back to Basics." Instead of poaching the shrimp, Garten roasts them in the oven with olive oil, salt and pepper. By the time you've whipped up the homemade cocktail sauce, they're ready for dipping.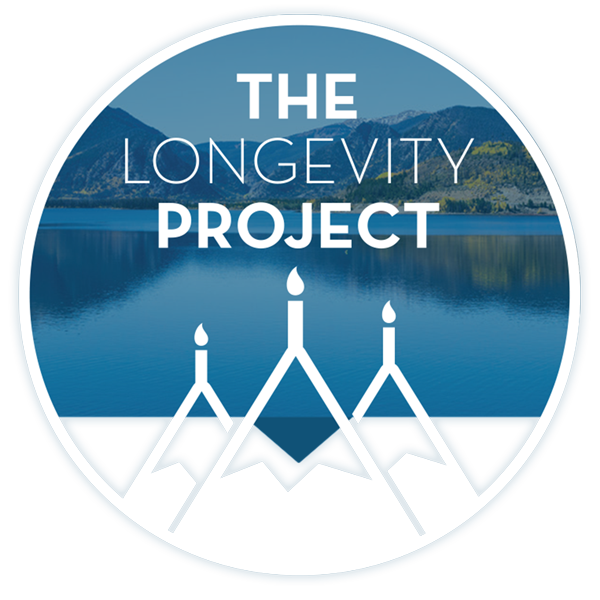 Participate in The Longevity Project
The Longevity Project is an annual campaign to help educate readers about what it takes to live a long, fulfilling life in our valley. This year Kevin shares his story of hope and celebration of life with his presentation Cracked, Not Broken as we explore the critical and relevant topic of mental health.
---
---
Just about the only thing you shouldn't do with shrimp is cook it too long, and that happens often, chefs say. "There's such a big difference between a properly cooked piece of shrimp and one that's been cooked to death," says Wagner. Look for the shrimp to turn pink and for their tails to curl, but not too much.
Here are a few tips for making great shrimp:
– Confused by terms like "medium" or "jumbo" when buying shrimp? Look for recipes that specify the count per pound. Wolf and Wagner say 16 to 20 is a good all-purpose size.
---
---
– Most shrimp has been frozen before it's sold, so it's OK " maybe even preferable " to buy it that way. If you can get shrimp that is individually quick-frozen, it will be easier to thaw just what you need. Use thawed shrimp within a day or two.
– If you're lucky enough to find fresh shrimp with heads on, use them right away " the heads make them more perishable, says Wolf. Be sure the heads are clear, with no dark spots.
– Always devein your shrimp, but don't cut too far into the shrimp unless you're butterflying it, Wolf says.
– Using shrimp to top off soup? In her book, Garten advises halving them horizontally to make them easier to eat.
1/2 cup cider vinegar or beer
1/2 cup water
2 tablespoons Old Bay Seasoning
1 pound large shrimp, peeled and deveined, with tails left on
In a saucepan, mix vinegar, water and Old Bay. Bring to a boil over medium heat. Gently stir in shrimp, then cover. Steam 2 to 3 minutes or just until shrimp turn pink. Drain well. Serve immediately, with cocktail sauce if you like, or refrigerate. Use alone, in salad or with pasta.
Serves 8 as an appetizer.
Per serving: 60 calories, 12 grams protein, 1 gram fat, 0 grams saturated fat, 1 gram carbohydrate, 0 grams fiber, 86 milligrams cholesterol, 140 milligrams sodium.
Adapted from oldbay.com
2 pounds (12 to 15 count) shrimp
1 tablespoon good olive oil
1/2 teaspoon kosher salt
1/2 teaspoon freshly ground black pepper
Sauce
1/2 cup Heinz chili sauce
1/2 cup Heinz ketchup
3 tablespoons prepared horseradish
2 teaspoons freshly squeezed lemon juice
1/2 teaspoon Worcestershire sauce
1/4 teaspoon Tabasco sauce
Preheat the oven to 400 degrees. Peel and devein the shrimp, leaving the tails on. Place them on a sheet pan with the olive oil, salt and pepper and spread them in 1 layer. Roast for 8 to 10 minutes, just until pink and firm and cooked through. Set aside to cool.
For the sauce, combine the chili sauce, ketchup, horseradish, lemon juice, Worcestershire sauce and Tabasco. Serve as a dip with the shrimp.
Serves 6 to 8.
Per serving (based on 8): 171 calories, 23 grams protein, 4 grams fat, 1 gram saturated fat, 10 grams carbohydrate, 0 grams fiber, 172 milligrams cholesterol, 687 milligrams sodium.
From "Barefoot Contessa Back to Basics," by Ina Garten
1 cup orange juice
1 cup pineapple juice
1/4 cup honey
1/4 cup sweet chili sauce
1 teaspoon salt
1/2 tablespoon crushed red-pepper flakes
1 to 2 tablespoons cornstarch
water (as needed)
1/4 cup soy sauce
Shrimp
1 pound medium raw shrimp (16 to 20 count)
10 to 15 large skewers, soaked in water
Stir-fry
1 tablespoon vegetable oil
2 cups assorted julienne-sliced vegetables (carrots, zucchini, bell peppers, asparagus)
pinch of salt and pepper
For teriyaki sauce: In a sauce pot, combine orange and pineapple juice, slowing stirring in honey and chili sauce. Bring to a simmer. Add salt and red-pepper flakes. Bring to a boil. Mix cornstarch with water to make a slurry in a separate smaller bowl. Turn heat to low. Slowly whisk in slurry and whisk until thickened. Add soy sauce. Let simmer for 3 to 6 minutes.
For shrimp: Clean and devein shrimp; peel shells off, leaving tails on. Skewer shrimp. Heat grill to medium (about 325 degrees). Place shrimp on grill. Glaze with teriyaki sauce and cook until orange- pink and firm to the touch.
For stir-fry: Heat oil in large skillet. Toss vegetables and saute until tender. Add salt and pepper to taste. Place stir-fry on platter. Top with shrimp skewers.
Serves 3 to 4.
Per serving (based on 4): 331 calories, 26 grams protein, 6 grams fat, 1 gram saturated fat, 45 grams carbohydrate, 2 grams fiber, 172 milligrams cholesterol, 2,302 milligrams sodium.
Courtesy of Baltimore International College junior Amanda Wolf
---
Support Local Journalism
---