Sipping spring suds in the sun
Caramie SchnellVail, CO, Colorado

Editors note: This is part one in a two-part series on spring and summer brews. In part two, read about how to throw a beer-tasting party.EAGLE-VAIL Cloudless summer afternoons nearly demand a cold frosty beer and a sun-drenched deck. So what makes for a good summertime brew? Chris Assad, a beer distributor for C.R. Goodman and a bartender at dish! restaurant in Edwards, said the number one thing is refreshment.The best summer brews have a refreshing quality to them something that cools you down, something you can drink out on a Colorado sunny deck, Assad said. Lots of beers taste good but wont give you that refreshment.Assad recommends spring wheat beers raspberry wheat, honey wheat, there are a thousand wheats, he said.In honor of the downright hot afternoons headed our way and in the name of work, the A&E department (plus a smattering of significant others and lucky friends) ditched work a little early last Friday to sample (mostly) Colorado breweries spring and summer offerings.Heres our not-so-scientific findings. Cheers!
What the brewery said: A crisp Blonde Ale. Golden in color, medium in body shes brewed with the help and the honey of Durangos Honeyville bees.What we thought: Our group of eight was divided, though the majority thought it was a good, easy drinking light beer.Blah. Two steps above Budweiser, but with a cool label. Its good if you like light beers at microbrewery prices.Extremely smooth I could drink this all day.Crisp and light, even better with a lemon. I could drink more than one on a deck while the sun sets.Not a strong aroma. It has kind of a dead finish. I give it a 6.9.
What the brewery said: This ale is brewed with Wormwood, Goji berries and Schisandra. Deftly, this spring brewed venture lands on its feet. Springboard combines oats, ancient Chinese herbs and Mt. Hood hops to maintain a balanced equilibrium for such an exhilirating ale. This cloudy blonde has a spirited threshold, and a creamy body, followed by a refreshingly dry finish.What we thought: Again, division.It sits heavy, Im not sure I could drink a whole bottle.Its the color of gasoline and almost has a nondescript flavor tastes like every other American lager.Bitter it sticks in the mouth. New Belgium took a wrong turn with this one.Like light Fat Tire, but infused with lemon peels. I like it I give it a 6.9.
---
---
What the brewery said: We believe in Karma. We suspect most of you do, too. It truly is a global concept. Very simply put, you get what you give. Inspired by this principle and the wonderful farmhouse and pale ales of Belgium, weve created Karma Ale, a decidedly fruity and estery ale, intricate in body and nose, all driven by a unique Belgian yeast strain. Remember, good things DO happen to good people. Heres to being good!What we thought: For the most part, people liked this Belgian Ale.The best among the bunch. If I didnt say so, Id probably get hit by a bus.Great flavor of hops without being bitter or heavy.I give it a 6.5.Its kind of sour a nothing beer.The beer to get your karma on. Its O.K. not my personal fave.
What the brewery said: This amber wheat ale is brewed with four varieties of specialty malts and an infusion of exotic Kieffer lime leaves and lime peel to bring out the freshness of spring.What we thought: Even people that didnt like the original Blue Moon, liked this seasonal. Fruity and refreshing. I like it.This is pretty good, normally Blue Moon makes me want to vomit.Its a soft, citrusy beer with a clean finish. You could come close to being able to bong it.Light beer, but not wimpy. Its the kind of beer you can drink on a hot summer day and not feel bogged down.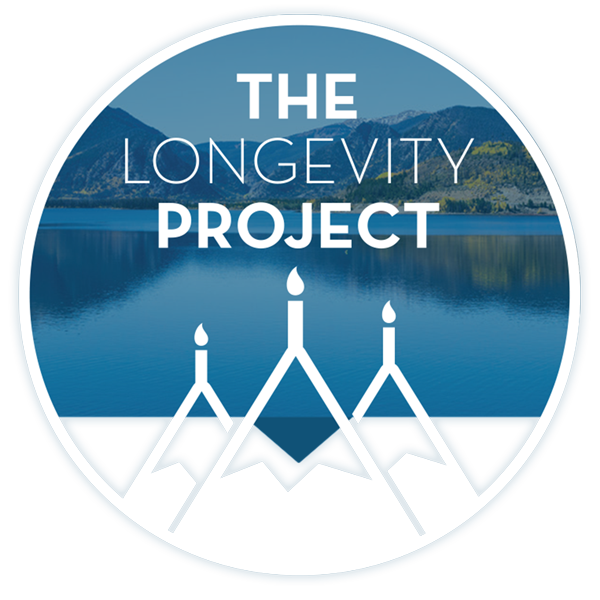 Participate in The Longevity Project
The Longevity Project is an annual campaign to help educate readers about what it takes to live a long, fulfilling life in our valley. This year Kevin shares his story of hope and celebration of life with his presentation Cracked, Not Broken as we explore the critical and relevant topic of mental health.
---
---
What the brewery said: Light-bodied with a bit of sweetness from the malt backbone, Juju Ginger finishes very mellow the perfect thirst quencher to a wicked hot day.What we thought: This beer, considered an herb/spice ale by the brewery, made almost everyone think of raw fish.Wheres the wasabi?It tastes great but like most novelty beers, I couldnt drink more than one.Tastes better than it smells.Whats a Juju? If you like ginger, Im sure itd be a hit, but its just not for me.Take me to Masatos.Holy ginger Batman! Its not bad, considering I dont like ginger.
What the brewery said: Colorado Springs honey and a unique blend give this American wheat a delicious complexity. Beehive is a refreshingly gentle ale, with a honey-gold color and just a suggestion of sweetness in the finish. What we thought: We tasted this beer toward the end, and people either loved it or hated it.Sweet and forbidden, not very heavy.Smoother than I expected from the smell. Its actually pretty good.Bready but good. I give it a 7.4.Nope.
What the brewery said: This beer was brewed last fall and lagered for over 4 months in our cellar. Always a favorite but in very limited supplies only on the Front Range. Come celebrate the end of this nasty Winter with our Spring Bock.What we thought: Nearly everyone agreed on this beers carmel popcorn/molasses-type resemblance.Not sure if I like it, I couldnt have more than one, thats for sure.Heavy on the berry aroma. Full body with a sharp, sweet finish. I like it 7.5.It tastes like burnt caramel sugar and mollasses. Too full and heavy for summer.It takes me back to Germany, 1992.I liked it. Drink half a bottle before making up your mind.
---
---
Spatens Franziskaner WeissbierMunich, GermanyThis Deutshland staple was one of the groups favorite summertime brew choices.Solid German beer.Lemony goodness, this beer is tasty.Absolutely the finest beer on the planet. That is all.Caramie Schnell can be reached at 748-2984 or cschnell@vaildaily.com.
---
Support Local Journalism
---