Sleuths detect spirits in animal shelter
Marija B. Vader
Grand Junction Correspondent
Vail CO, Colorado

GRAND JUNCTION " The voice came through the speaker Saturday night at the Roice-Hurst Humane Society. It was clearly human, whispery, ethereal, and somewhat ghastly.
"… I'mmm down here."
The voice from literally stopped all human movement at the animal shelter. Humane Society Manager Jenny Key and her boyfriend Bob Pena exchanged wide-eyed looks. Others did the same and begged to hear it again.
---
---
And again.
" … I'mmm down here."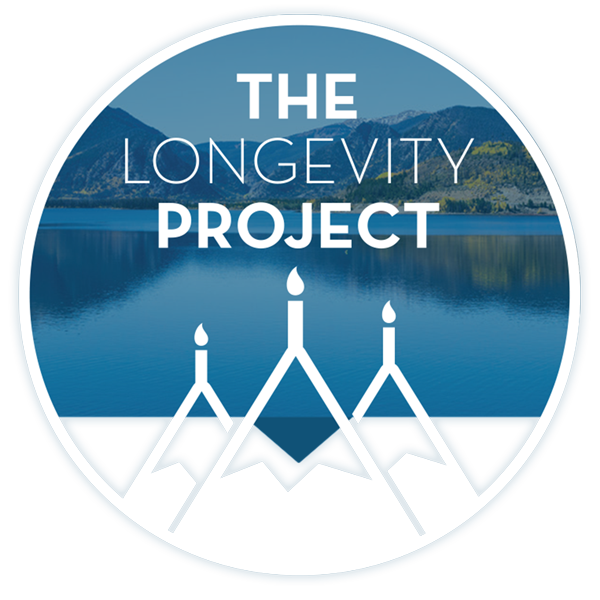 Participate in The Longevity Project
The Longevity Project is an annual campaign to help educate readers about what it takes to live a long, fulfilling life in our valley. This year Kevin shares his story of hope and celebration of life with his presentation Cracked, Not Broken as we explore the critical and relevant topic of mental health.
---
---
People gathered on a dark and stormy night for the "reveal" of paranormal evidence collected a week ago at the Clifton animal shelter.
Paranormal investigators Cliff and S.J. Christ, along with their team of volunteers from MAPSS Paranormal Investigations showed video and photos and played audio collected and pared down from more than four hours of investigation the week before. On Oct. 13, the team collected evidence using regular digital and infrared film at the animal shelter.
They approached the case much like police approach a crime scene, said S.J. Christ, a retired firefighter from the Chicago area.
---
---
Her husband also has a public safety background. Cliff Christ is a retired police officer.
"Our primary function is to study the paranormal," Cliff Christ said. "We won't come out and say, 'You're haunted.' We make the client make their own determination."
And, "We don't try to get rid of them," he said, referring to the spirits.
Some of the evidence collected at the shelter last week could have been shelter animals, Key said. Some of the employees and family members agreed.
But other evidence, like the scratchy voices and lights inside the kennel, will go unexplained.
To the Christs, the evidence shows paranormal activity.
"This definitely was an interesting place," S.J. Christ said.
The team experienced unexplainable equipment failure in batteries, flashes, radios " malfunctions that "could not be duplicated later in a controlled environment," she said.
Cliff Christ said spirits need electronic energy and will often rob that energy from electronic equipment. It's not uncommon in paranormal investigations to quickly or immediately lose battery power from fully charged and fresh batteries, he said.
A banging noise at the old horse barn turned out to be a roof panel that simply needs another nail or two.
"Don't be afraid of the barn. It's just a loose roof," S.J. Christ said.
Uneasy feelings in one hallway could be explained by electromagnetic fields coursing through fluorescent lights and electrical conduits, Cliff said, showing the group an electromagnetic field meter. The meter chirped to life when it became close to the light and wires.
At one point during last week's evidence gathering, the MAPSS team closed all doors and turned off all lights in the pitch-black kennel area.
Then they turned on the camera.
Later when they reviewed the evidence, they watched "a fireworks show, basically," S.J. Christ told the group gathered Saturday night. "It is the most amazing thing you've ever seen."
S.J. Christ spent six hours, frame by frame, analyzing a 1.5-second video clip of the "light show." She found orbs and flashes of light, unexplainable and obviously not from any outside source flashing across the floor.
As a roomful of people stared at the computer screen, S.J. Christ said the personal experiences were far more powerful than "What we're showing you. I think each and every one of us heard voices. One investigator heard music."
Investigator Ron Firm took the infrared camera out to the barn the night of the evidence collection. There, he heard and recorded an audible voice.
"A voice standing right in front of me said, 'I'm right here,' " Firm said. "It was so audible, it shocked me."
Firm continued to ask the voice questions and reassure it " Is anybody out here? Do you want to talk to me? What's your name? Don't be afraid. I'm not going to hurt you.
On voice analysis later, "there were answers to every question," Firm said.
It was another voice that whispered " …I'mmm down here."
The MAPSS team sent the audio to a third party who will research it and report back to the Christs what they find, normal or ab.
"Abnormal is normal to us," S.J. Christ said.
---
Support Local Journalism
---