Small but perfectly played
It's easy to get caught up in the microcosm aspect of life in the valley. I have seen and heard people get blasé or critical of how things are out here, about how little there is to do after skiing or snowboarding. It is of course a tiny place in which most of life's worries drift away like wispy clouds high on the ceiling of the sky. Compare Vail to the pulsating, flashing bustle of Las Vegas and one is tempted to think little of Vail in the entertainment stakes. Sure, Vegas might have all the big bars, the famous shows and world class entertainers but the price to be paid is high: Hordes of tourists fixated on betting their money on a random spin of a wheel and imbibing alcohol until utterly paralytic. I went to Vegas for two days, dropped $100 in about three minutes (Wesley Snipes was simply lying; don't always bet on black), lost my friends in a crowded club, ate an awful breakfast and spent a lot of time looking at money-hungry, glassy-eyed gamblers and I would choose Vail every time. Here our choice is smaller. There are no casinos, less bars and restaurants, less shops and roller-coasters but ultimately less wankers, which is huge. Considering the short-term nature of the season here and the way time seems to brutally barge through it as though it has a really important meeting with spring it just daren't be late for, we should be more grateful and less cynical of what we do have.The live music scene is symptomatic of both Vail's weaknesses and strengths. There's no REM playing here, nor Coldplay or Eminem, but on the other hand there are a host of extremely talented, genuine bands that do pass through our valley each week in order to make a name for themselves and bust out some dancing tunes on us groove addicts.So quit complaining, read through this week's Bandscene and check out a band or three.Split Lip Rayfield only need one string to their bowIt doesn't require a huge stretch of the imagination to work out how Split Lip Rayfield came about as a musical entity. One can picture the members in their youth, unpacking deckchairs from the back of a sensible S.U.V. and ambling over to a grassy bank to sit down and enjoy a picnic and some mellow bluegrass rhythms being pumped out by the band before them. About six or seven beers in, one of the members suddenly sitting bolt upright and exclaiming, "punk, we need punk and punks to play the punk." The young rebel called Ray, who simply felt the need to combine his youthful passion with love for bluegrass tunes, was pelted by a barrage of missiles consisting of used chew, banana skins, half-eaten peanut butter sandwiches and plastic coffee cups. Ray was sorely wounded that fateful day in the field; sustaining a cut to his lower lip. The crowd bayed in a most un-bluegrassy way at the shallow victory but the behemoth they created was to rise and sweep bluegrass before it with cracking whips of mandolin, red-eyed guitar licks and baying, growling one string bass made from the gas tank of a 1965 Ford.
The punks rose, bluegrass got a whole lot rowdier and the battle was joined.Papa Grows Funk for music-hungry kidsNew Orleans' denizen Papa tried to grow many things to sustain himself and his family. At first he tried potatoes and other tubers and then he moved onto cultivating green beans and spinach but to no avail. Papa even tried growing beards and moustaches but they were time intensive and offered little in recompense. At his wit's end Papa picked up an old guitar and started strumming while he pondered what new crop to grow. As he strummed he felt his troubled mind easing and the more he played and the more the funk flowed the less troubled Papa was. Like a Hawaiian wave crashing over his head Papa had a revelation. Funk. He would grow funk and all would be happy in the world.Master improvisationalists a Papa Grows Funk set list is never laid out, rather it just flows as the members feed off each other's and the audiences vibe. Where other bands sneakily buy in the funk and flog it on as their own, Papa grows the real stuff. And as we all know, homegrown funk is the best there is.Soul Reclusion plays hip-hop for the RockiesSelf-described "Rocky hip-hop" band Soul Reclusion are local boys who regularly head into Vail where they have a strong, loyal following. Whether they perform in ski and snowboard attire or simply drop any of the words 'gnar, shred or dude' into their sets is unclear. What is apparent though is Soul Reclusion rock the Sandbar every time they roll in there and I doubt whether Thursday will be any different.
Nick Peraino and Blue Moon Risin' only come out at nightNick Peraino has been a professional musician for over eight years now and Blue Moon Risin' is his vehicle for playing blues-inspired southern rock. Cleverly written lyrics wrap a light hearted streak in his music and the musicianship of Peraino and his Blue Moon Risin' compatriots add a groove and irresistible rhythm to the songs that has been slowly gaining popularity over the last few years. A new long play release entitled, 'Noisy picks and humbars,' has been received well critically and now he's out on the road to promote this collection of promising new material.Digible Planets collide againIt's been thirteen years since the brilliantly named Butterfly, Doodlebug, Ladybug, and Silkworm came together and created an album that fused hip-hop with jazz sensibilities and released it on an unsuspecting and quickly adoring public. 1993's 'Reachin' (A new refutation of space and time)' was considered a seminal release in the history of alternative hip-hop and the debut release quickly went gold.Unable to keep the momentum going the band split after a second album and embarked upon solo projects. Last year saw the band reunite under the Digible Planets moniker and embark on a reunion tour, the Colorado leg of which reaches Vail and 8150 on Saturday.This is undoubtedly a chance to see a band that painted a fresh face on the multi-visaged genre of hip-hop.
---
---
Duncan Sheik rolls in with real classIt seems there are more singer-songwriters than you can shake a large stick at these days. The ubiquitous nature of this particular breed of musician shouldn't detract from Duncan Sheik's imminent arrival at 8150 in Vail on Sunday though. Touring to promote new album, 'White Limousine,' Sheik's visit heralds an opportunity to investigate one of contemporary America's more interesting characters.From an early hit with the song 'Barely Breathing' Sheik's follow up offerings took a darker turn as he created an introspective and brooding musical world for himself.The new album sees a lighter side re-enter Sheik and the fans reaction has been all positive. Vail is an intimate place and 8150's cozy little environs will definitely be swaying to this musician.Warsaw takes over the SandbarTrue road warriors Warsaw Poland Bros are rocking and or rolling into town on Monday and should not be confused with hard-working, princess-saving, barrel-dodging Nintendo warriors the Super Mario Brothers. Distinctions are hard to make but a simple guide should help you through it: Poland Warsaw Bros are a trio who play music for money in bars and clubs up and down America whereas the Super Mario Brothers are a pair of short Italian plumbers who work for the good of the world (and Princess booty) and have serious issues with giant monkeys and a surprisingly high spring in their step.
Warsaw Poland Bros' tools of the trade consist of guitars, drums, bass and microphones whereas the Super Mario Brothers tend to stand out in a crowd sporting upside down shells, fireballs, neon mushrooms and even occasionally a single giant boot.The Warsaw Poland Bros actually exist. Orooni is all about the swoonUp and coming hippy funksters Orooni close out the week's music at Sandbar on Tuesday. A musically tight quartet from Colorado they are a band who will lull a crowd into a false sense of security with a slowly building jam before exploding into noise and action to blow through the audience like a tornado. Musical happeningsWednesday Split Lip Rayfield at 8150Thursday Papa Grows Funk at 8150; Soul Reclusion at Sandbar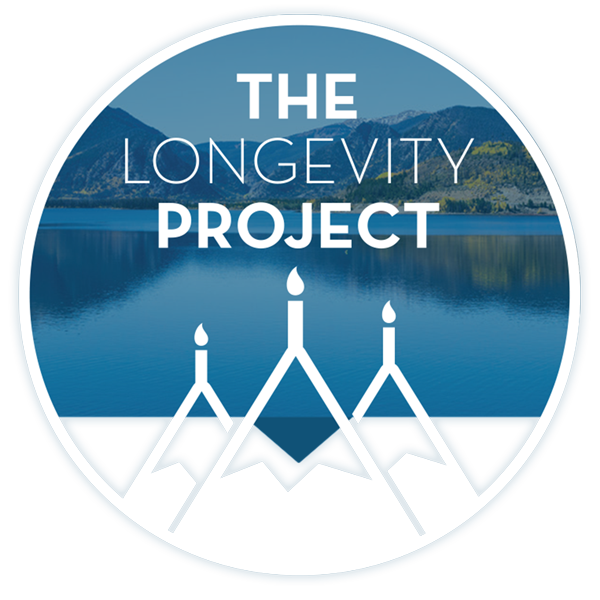 Participate in The Longevity Project
The Longevity Project is an annual campaign to help educate readers about what it takes to live a long, fulfilling life in our valley. This year Kevin shares his story of hope and celebration of life with his presentation Cracked, Not Broken as we explore the critical and relevant topic of mental health.
---
---
Friday Nick Peraino and Blue Moon Risin' at SandbarSaturday Digible Planets at 8150Sunday Duncan Sheik at 8150Monday Warsaw at SandbarTuesday Orooni at SandbarVail, Colorado
---
Support Local Journalism
---