Spreading messages of peace, hope and hip-hop
Peace Officer, a Fort Collins quartet with a rootsy reggae, indie, punk, space-rock sound, is not selfish. The musicians, Andy Kromarek on guitar and vocals, Brian Zeiger on guitar and vocals, Jared Scherger on vocals and keyboards, Joe Stoller, drums and vocals, Matt Iadanza on bass and vocals, and Loren Jones on drums, dip a stick into the waters before deciding how much of each to drop into the crowd.They love Cake, Bob Marley, Peter Tosh, Manu Chao and Velvet Underground. They dislike their day jobs: Kromarek is a case manager at a home for troubled youth, Zeiger is receiving and ordering manager at a natural foods store, Iadanza is director of R&D at a biotechnology startup company, and Stoller and Scherger work for a Fort Collins bagel company, Scherger as bakery manager and Joe as a baker.The officers keep the peace at 10 tonight at the Sandbar in West Vail.Check out Peace Officer at http://www.peaceofficermusic.com.Souls of Mischief passing throughThe Souls of Mischief travel afar bearing hardcore beats and abstract rhymes, often drawing comparisons to De La Soul and A Tribe Called Quest. The souls spawned from the loose underground hip-hop consortium known as Hieroglyphics in the early-'90s, a time when Run DMC, LL Cool J. Straying from empty gangsterisms and other forms of negativity, the East Oakland backpacker crew try to constantly add to the quality and depth of hip-hop. The four MCs, A-Plus, Phesto, Opio and Tajai, who met when they were 6 have been keeping it real ever since."We're probably the only group from that era that's together," Tajai said. "Us and De La, that's it."Fresh off a European tour, the boys return to Vail tonight at 10 at 8150 to kick off their North American showdown. Their Northern California mindset combined with chaos, danger, and the avant-garde, all from a very intellectual B-Boy perspective always draws a crowd to the bouncy room."We've done Vail a few times," Tajai said. "We always get a good crowd."
If you're on the mountain this weekend, you might feel the souls pass you by."We've got a couple days off," Tajai said. "Hopefully we'll get some rides in.Check out Souls of Miscief at heirogliphics.com or clearlabelrecords.com.Hello snow hip-hop tour welcomes powderHere to help say hello to a record year in snowfall is Crayz Walz, one of the original members of the infamous rap crew Stronghold and a fixture in the New York hip-hop scene for years. Walz breaks out the beats with three deejays and three emcees NYC style Saturday at the Sandbar in West Vail at 10 p.m. Walz opened up for Wu-Tang OG Raekwon on the clan's last tour. He drops his sophomore album, "Year Of The Beast," in May.Let's just hope he doesn't melt our winter wonderland.Hairy Apes BMX dominate with the Dead Kenny G's
A vibraphone is an instrument resembling a xylophone or marimba, but with electrically operated valves in the resonators that produce a gentle vibrato. When Mike Dillon jams on the "vibes," the vibrato produced is said to evoke a butt-moving experience.Rump shakers unite at 10 p.m. Saturday at 8150 in Vail Village when Hairy Apes BMX dominate the stage with their musical mixture of funk, hip-hop and rock and Latin beats."I'm a hangover from the old Red Hot Chili Pepper days," Dillon (vibes, tablas, percussion and vocals) said. "I can't really sing, but I can scream."Dillon is joined by E Clarke Wyatt (keyboards and electronics), John Speice (drums, percussion) and JJ Richards (bass) on his mission to create music that makes you think and dance, without the assistance of a guitar.The Dead Kenny G's will be there to back up the BMX animals. Call it free-range jazz or mayhap semiotic punk rock, the new trio comprised of keyboardist Brian Haas, saxophonic wunderkind Skerik and manically brilliant percussionist Mike Dillon more than flirts with darkness. Check out Hairy Apes BMX at http://www.habmx.com. Check out Dead Kenny G's at http://www.thedeadkennygs.com.The Meditations sing 'Happy Birthday' to Bob Marley When Bob Marley first heard The Meditations, he heard a sound that echoed that of his own group, The Wailers.Marley decided to tap the irie trio to sing backing vocals on a number of songs, including "Blackman Redemption," "Punky Reggae Party" and "Rastaman Live Up." He also invited them to open the historic One Love Peace Concert in April 1978, where they shared the bill with Marley, Peter Tosh and others.
---
---
In 1980, The Meditations completed their third album, "Guidance." The record was to be released by Marley on his Tuff Gong label, but he had become sick with the cancer which would eventually kill him and had left Jamaica before the release could happen. This left The Meditations with no choice but to finish production and put out the record themselves. Thisexperience taught The Meditations to be self-sufficient and handle their business by themselves as much as possible, which benefited them greatly in the years to come, never wavering in their admiration for the great reggae musician who helped them along their journey.Sunday at the Sandbar, The Meditations help celebrate the life of Bob Marley with a musical birthday celebration.56 Hope Road takes you on a soundful journey56 Hope Road exudes the indie spirit of their hometown of Chicago and a Midwestern roots sound accented by each member's own experiences performing within genres from jazz to indigenous music.The band has bonded like a family, and as a result, their music has an unmistakable honesty and openness. Uncanny, intuitive communication creates easy interplay on stage making even their most densely layered tunes sound effortless during live performances that look as fun they sound.Every 56 show, rehearsal and recording session is part of an intimate, ongoing conversation between band members, and one that they happily invite their fans to join in on. Close vocal harmonies, a world-wise rhythm section that is eyes up all the time and genre-bending improvisations are what you can expect to hear from 56 Hope Road at 10 p.m. Tuesday at the Sandbar in West Vail. Check out 56 Hope Road at 56hoperd.com.
Get ready for the dancing bug with LotusPut on your gold dancing shoes. Lotus is in town. The five-piece ensemble creates astonishingly danceablesoundscapes, jazzy-house and drum 'n' bass mixed with elements of jazz, funk, and ethnic music from India, Africa, and Latin America. Lotus' seamless mixes and interlocking rhythms play like a DJ, but with a human touch.The lotus is a symbol for new beginnings. Lotus accepts the challenge, reacting instantaneously to the crowd and atmosphere of a room.The band brings its sophisticated yet accessible dance music to 8150 at 10 p.m. Tuesday.Check out Lotus at http://www.lotusvibes.com.FridayPeace Officer performs at the Sandbar in West Vail at 10 p.m.Souls of Mischief, from the underground hip-hop crew Hieroglyphics, at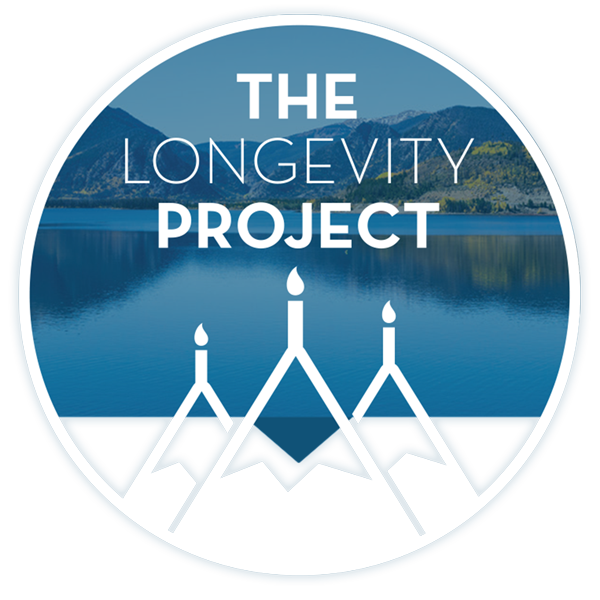 Participate in The Longevity Project
The Longevity Project is an annual campaign to help educate readers about what it takes to live a long, fulfilling life in our valley. This year Kevin shares his story of hope and celebration of life with his presentation Cracked, Not Broken as we explore the critical and relevant topic of mental health.
---
---
8150 in Vail Village at 10 p.m.SaturdayHello Snow Hip-hop Tour, featuring Crayz Walz, three deejays, threeemcees, NYC style, at the Sandbar in West Vail at 10 p.m.Hairy Apes BMX plus the Dead Kenny G's, featuring Mike Dillon and Sherikof Les Claypool's Frog Brigade, perform at 8150 in Vail Village at 10 p.m.SundaySanbar in West Vail hosts a Bob Marley Celebration featuring Jamaican
classic vocal trio the Meditations, hosted by deejays Weezle and Jahstone.Tuesday56 Hope Road plays the Sandbar in West Vail at 10 p.m.Lotus, playing deep house and drum and bass for the masses at 8150 inVail Village at 10 p.m.Staff Writer Laura A. Ball can be reached at 949-0555, ext. 14641, or laball@vaildaily.com.Vail, Colorado
---
Support Local Journalism
---