State's water law bends with changing times
Fred Anderson gets credit for Colorado's 30-year-old instream-flow protection program, and he'll gladly take it. As a state legislator, he says, you never know which of your laws will turn out well. This one has.
A farmer from near Loveland, Anderson was in the Colorado Senate in 1973 when he introduced the bill. It was a time of major new federal environmental laws, including the Clear Air Act and the Clean Water Act, as well as state laws intended to protect environmental quality.
In Colorado, some citizens groups were talking about seeking a referendum on whether private individuals could claim minimum streamflows for water in streams. Anderson had his own motivation. He had fished the Big Thompson River, North Park's Grizzly Creek and streams in the Medicine Bow Range since he was a youngster in the 1940s, and he also worried that someday they could be sucked dry.
---
---
His solution was to allow state government to claim water rights intended to "correlate the activities of mankind with some reasonable preservation of the natural environment." But when he broached the idea with other legislators, some thought he had "gone around the bend," to use his words. They insisted this would require an amendment to the Colorado Constitution.
Colorado's water right system is based on the Prior Appropriation Doctrine. Originating among the placer mines of California, it was modified to suit the needs of miners, farmers, and manufacturers in Colorado. The doctrine essentially says first in time, first in right. And if you don't use it, you lose your right to divert.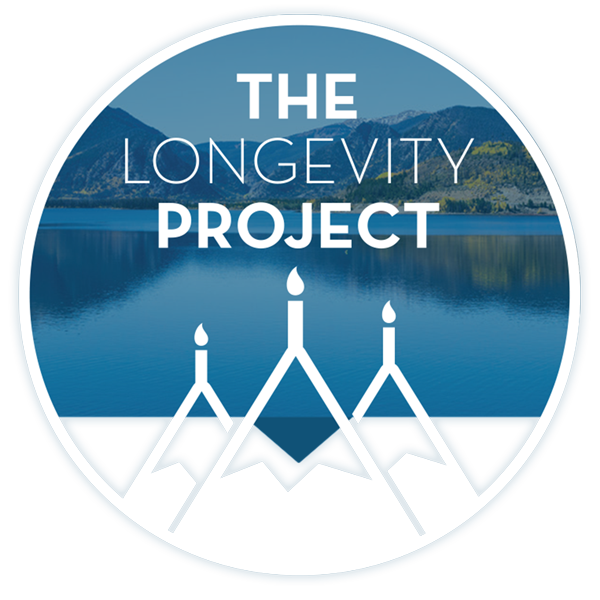 Participate in The Longevity Project
The Longevity Project is an annual campaign to help educate readers about what it takes to live a long, fulfilling life in our valley. This year Kevin shares his story of hope and celebration of life with his presentation Cracked, Not Broken as we explore the critical and relevant topic of mental health.
---
---
Value in streams
As created, this Prior Appropriation Doctrine accurately recognized water as a scarce commodity, but it did not foresee a time when water would have value when left in streams. Even though he made his living growing sugar beets, pinto beans and the barley used to produce Coors beer, Anderson did see value in leaving water in at least the high mountain streams.
The bill passed the Legislature and survived a constitutional challenge. Beginning in about 1974, the state agency responsible for "aiding in the protection and development" of state waters, the Colorado Water Conservation Board, began filing for water rights. Usually, the state agents consulted with wildlife officers about what water flows would be needed to sustain fish populations. To date, the CWCB has filed for more than 1,200 decrees on 8,000 miles of streams and rivers.
---
---
These water levels, however, are not a holy benchmark for fish and other critters. Streams can and do run dry, despite the instream flow rights. These water rights are relatively junior, in some cases a century younger than the oldest water rights on streams. These older, senior water rights can sometimes deplete streams.
But instream rights have made a difference in some cases, especially since state employees have started enforcing them – something called putting a "call" on the river.
"Everyone always thought, "Oh, they're too junior to do anything. But as we stretch the resource thin, those rights will become more important," says Taylor Hawes, a water lawyer who works for the Northwest Colorado Council of Governments.
Last year' drought, when streamflows in Eagle County fell to the lowest point in 150 years, provided a glimpse of the future and how the instream flow rights can matter. Although junior, the instream flow rights are senior to still other uses.
"We saw widespread cases where streamflows were below our minimum instream flow amounts, " explains Ted Kowalski, legal protection specialist with the conservation board. "So, in many cases, those terms and conditions were being enforced for the first time."
Enforcement is everything. To get the water to which it is entitled, a senior use must demand it – put a call on the river. State government, as custodian of this water right, must make that call on the Eagle River or whatever creek is in question. A number of critics – particularly Trout Unlimited – have argued that the state dragged its heels.
New twist
A new law passed by the Legislature last winter adds yet another twist, allowing individuals or even towns to donate instream flows to the state for administration.
Meanwhile, Colorado is coming to grips with another change in Colorado's economy that likewise sees value in leaving water in creeks. Kayaking and other water sports have become significant attractions. Accordingly, cities have been building whitewater parks. But strategic placement of boulders is of no value unless there is water.
Three municipalities – Golden, Breckenridge and Vail – filed for such water rights before Colorado legislators reacted in 2002. State officials, through a law called Senate Bill 216, conceded that Colorado's water system needs to accommodate these new uses.
However, as in the case of instream flow rights, they insist that the Colorado Water Conservation Board define what is realistically needed for such uses, called recreational instream flows. They don't want cities to claim bank-to-bank flows. That would discourage water diversions for real estate development, for example.
Water banking
Another new concept is called water banking. In water banking, farmers can lease their water rights to cities, such as during drought years, without losing the water rights.
As always, understanding water issues in the West is important to the balance among the conflicting needs of agriculture, the environment and recreation.
"Waterwise Wednesday is a good opportunity to learn more about the legal and practical concerns of balancing those needs in the Eagle River," said Caroline Bradford, director of the Eagle River Watershed Council. "We all need to know more about the instream flow system if we want to make balanced decisions for the health and conservation of our local streams."
For more information call Avon Library at 949-6797.
---
Support Local Journalism
---