Stavney: School board responsible for all students
Mary Ann Stavney
Vail CO, Colorado

Some of you regularly attend meetings of the Eagle County Schools Board of Education. For others, the last school board meeting may have been your first visit. It was encouraging to me to have so many different school communities express their concerns and frustrations to each other. More importantly, it was amazing to see you listen to each other.
In my four years on the Board of Education, I have witnessed an evolution in the relationship between the Board of Education and the Eagle County Charter Academy. I did not start my tenure as a proponent for charter schools, or the broader concept of schools of choice. I have been among charter school's harshest critics on the board. Our choice to approve funding for a common building at the Eagle County Charter Academy site brought to light the very visceral dislike many in our community have about charter schools. I have been surprised that feelings continue to be this intense after 14 years. Just as I've come to understand, and on a certain level, accept the concept of schools of choice in our district, I have come to understand charter schools in a different way.
Under direction of the Board of Education, the Charter Academy began using a lottery system to place students in their program several years ago. Our legal counsel advised us that using a list that pushed minority students to the top was illegal.
---
---
However, because of their lottery system, the Eagle County Charter Academy represents more students valleywide. Although their 8-percent minority student status is well below that of our other schools, they service more at-risk students than before. I've watched them attempt to increase the pool of Hispanic families placing names in the lottery with little luck. As a second-language instructor, I've come to empathize with the difficulty of this task.
The lottery system adopted by the the Charter Academy is the same lottery system currently used by Edwards Elementary School. Edwards Elementary is a school of choice. Red Canyon High School currently serves 35 to 50 students at their upvalley site and 35 to 50 students at their downvalley site. They have a waiting list, not everyone who wants to get in can get in. Minturn Middle School has adopted an expeditionary learning model and was awarded an Innovative Grant this year from the school district to help fund the training of its teachers. Eagle Valley Elementary School, also awarded an Innovative Grant, has begun its International Baccalaureate Program. Although all of our Eagle County Schools are not charter schools, all of our schools are schools of choice.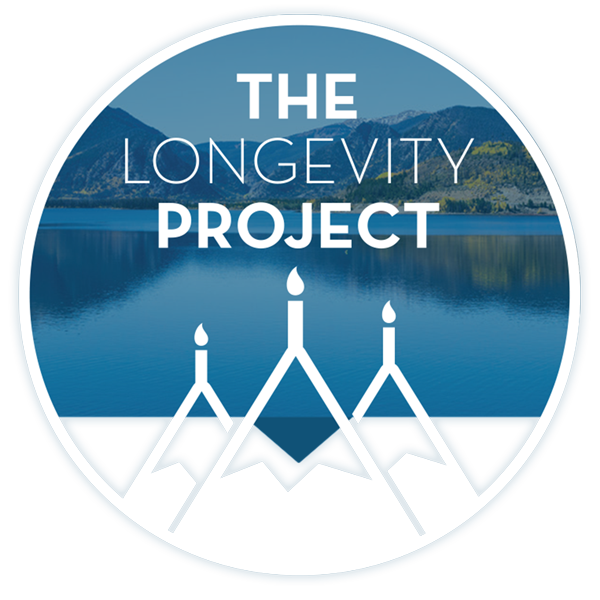 Participate in The Longevity Project
The Longevity Project is an annual campaign to help educate readers about what it takes to live a long, fulfilling life in our valley. This year Kevin shares his story of hope and celebration of life with his presentation Cracked, Not Broken as we explore the critical and relevant topic of mental health.
---
---
The children of the Charter Academy are Eagle County School District students whose safety the Board of Education is morally obligated to ensure. After two years of publicly posted discussion with charter school, I believe they have finally come forward with a worthy need. I believe these students require a building that can accommodate all 288 students and staff without breaking fire codes and creating a public safety hazard. In case of emergency, the 30-plus exits and multiple building sites put students at risk in a way that I believe we would be negligent in allowing.
The Charter Academy receives the same funding per student from the state to create its annual operating budget as every other school in our district. Yet it has not received funds from the district to assist in any manner with their temporary housing. They pay for the lease of school district land. They pay for the mortgage on their modulars. Like other schools, annual costs like teacher salary, utilities, books and supplies are paid by the funds they receive from the state with the addition of extensive fundraising efforts.
Although Eagle County Schools is not obligated to provide a permanent structure or any other facility, we are not ethically exempt from addressing the needs of these students. The Eagle County Charter Academy has fully funded its temporary buildings for 14 years. In 2007, they developed a financial plan that will fund the replacement of modulars that need to be retired. They have the financial stability and fiscal responsibility to take care of their facility needs.
---
---
But they do not have the fundraising capacity to finance the $3 million required to build a common building. The $2.5 million approved for use to build a $3.1 million common building at the charter school site requires the Charter Academy to raise an additional $600,000. This is in addition to the fundraising they currently do to supplement their budget, which amounted to $300,000 last year.
This money is not a "no-strings" gift. It is allotted for a common building on Eagle County School District property. Should the Eagle County Charter Academy dissolve or move these resources are district assets. Every other Eagle County School District school has received facility funds from the district. If your child is in an Eagle County School District school today, he or she benefits from district facility funding.
Although the Charter Academy's status as a charter school affords them the responsibility of managing their own budget, I do not believe that means they are not members of our school district. I am not a proponent of charter schools. I do believe that their inception can tear communities apart. But I have experienced the charter school's current leadership and administrative team as wanting to be a part of our schools and our school community. I do believe it is time to put aside some of the animosity of the past.
I will be completing my term on the board in three weeks. I will then be like most of you; I will no longer have a vote on this board. I will need to place my trust in new board members to educate themselves on the issues through local experience and state conferences, to be thoughtful and tenacious about taking in new information, to be open-minded and serve all of the students in our district " all of which I have dedicated myself to for the last four years.
Education changes people; my education on the board has changed some of my perspectives. I hope that I will continue to attend board meetings and make my perspective known " something our community did that Wednesday evening and something I hope you will continue to do so in the future.
---
Support Local Journalism
---