Summit's soldiers carry the flag proudly
K.J. Hascall
Summit County Correspondent
Vail, CO Colorado

While those of us in Summit County enjoy the Fourth of July in the mountains, a number of local sons and daughters are spending the holiday halfway around the world, serving in the U.S. military in the war zones of Iraq and Afghanistan.
They long for their families and friends and the delights of home but acknowledge that they volunteered for the jobs that have taken them to foreign soil.
They are aware that their mission remains controversial on the home front, but each expresses a deep sense of duty and purpose and a desire to see peace take root in lands dominated for so long by violence.
---
---
We honor their service here by telling some of their stories.
Sharing CARE packages and news from home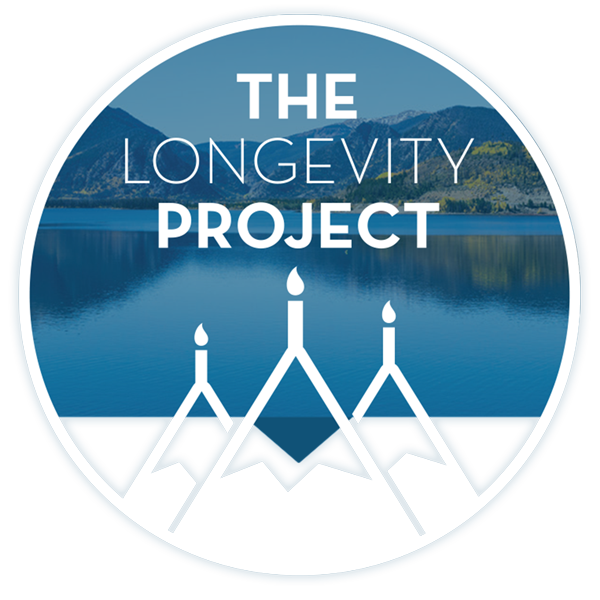 Participate in The Longevity Project
The Longevity Project is an annual campaign to help educate readers about what it takes to live a long, fulfilling life in our valley. This year Kevin shares his story of hope and celebration of life with his presentation Cracked, Not Broken as we explore the critical and relevant topic of mental health.
---
---
More than 7,000 miles from home, Sean Kleinschmidt and Dan Cowles share a tent in the desert outside Baghdad.
In a military operation that entails tens of thousands of troops from across the country, amazingly the two soldiers both hail from Summit County and serve together in the 220th Military Police Company.
"One of the first people i met was Sean, when I heard him talk about Summit County," said Cowles, an Army specialist who transferred from the reserves. "We had much to talk about and were eager to tell our folks, to see if they knew each other."
---
---
Today, he and Kleinschmidt, a private first class, share CARE packages and news from home amid the flying sand, calls to prayer five times a day over crackling loud speakers and their shifts guarding the combat-support hospital at Camp Cropper.
"Sean has to hear about my kids all the time and often pops his head in to say hi to my wife when the web cam actually works," Cowles said.
Cowles said he misses his family " his wife Larissa and daughters Genessey and Danee live in Denver, and his parents, Jim and Fran Cowles, live in Breckenridge " but he is proud to wear the uniform and serve.
"I have sacrificed a great deal in my personal life to do this, and I wouldn't change anything after seeing the differance we are making," he said. "I have to watch my little one put her arms out at the computer screen and cry 'Dada.' My older girl tells me how much she misses me and please come home."
But Cowles will re-enlist for another six years today during a ceremony conducted by Gen. David Petraeus, the commander of the multi-national force in Iraq, and he plans to stay in the Army National Guard when he returns home.
"There was just something inside me that said I have to do my part," he said. "I have to go so some other soldier could go home to see his or her family. I had to because I want my children to understand that freedom is never free."
Kleinschmidt is equally gung-ho, having crammed his entire senior year at Summit High School into a single semester to join the Army. His recruiter accepted his diploma for him at graduation.
"Although some people back home sit there and watch it on the news, I'm actually over here doing missions that make a difference every day," he said. "If there was something I could change, it would be being able to go out of the wire more. My parents are happy that I'm safe and doing well, but I guess I want to see more of the difference of what we do…in the neighborhoods of Iraq, actually being out there firsthand."
'Patriots' in the truest sense
Spc. Shelby Anderson has seen a lot of change during his three tours of duty in Iraq .
"General Petraeus had the right idea to cooperate with the enemy," the 2002 Summit High graduate said. "If we just keep throwing rocks at each other, it will never end."
Anderson is convinced that soldiers are making progress.
"I'm proud of what I'm doing personally," Anderson said. "Every little kid I wave at, every time a little kid tries to shake my hand and I shake back, I'm making a difference, building that trust, which is the only thing that will bring this [war] to an end."
In the Army's 101st Airborne Division, Anderson has been known to give his mother heartburn with his periodic phone calls home, like one that occurred recently.
"He relayed all these things that had happened that morning for about 15 minutes about all the IEDs (makeshift bombs known as improvised explosive devices) and ambushes," Susan Anderson said. "I was holding my breath and he ends it with: 'And that was all before breakfast.'"
Nonetheless, she remains intensely proud of her son.
"To go to Iraq or Afghanistan, you have to surmise that they do it out of pure love and respect for this country and its freedoms," she said. "They are patriots in the truest sense of the word."
'Pretty good at arguing politics'
After being wounded in the left arm in December 2007 during a mission southwest of Baghdad, Army Sgt. Andrew Parmley was airlifted to Germany and then back to the United States to recover.
A medic, he has remained in Georgia working as an Army physical therapist since then and plans to begin studying political science at Metro State University in Denver after his enlistment ends in December.
"I'm pretty good at arguing my politics," Parmley said, adding that he hopes one day to work for the government again.
Parmley said being back in the United States is quite different after spending time in Iraq.
"It took some getting used to. You've got everything at your hands " it's nice."
Second thoughts
Pfc. Erin Nielsen is due back to the United States in August, and for her mother, Ginny Griffin, it can't be soon enough.
"I'm proud of her, but I wish she had thought about it a little more. I don't believe she should be in the Army," Griffin said. "I don't really believe we should be in a war. I don't believe anybody should be over there. I do support the troops, but our government leaves a lot to be desired."
Nielsen, a 2004 SHS graduate, serves in the 108th Military Police Company, and Griffin knows she has grown a lot in the last year and a half.
"I'm sure it's been one heck of an experience."
Making a difference
Armed with pictures and fond memories, 2nd Lt. Paul Sims recalls watching the fireworks over Dillon Reservoir last Fourth of July to remind himself of easier, less sandy times.
"Being in Iraq really isn't so bad," Sims said. "The living conditions are good. The food is fine, though a bit dusty when a sandstorm moves in. And they have a good gym on the base."
Sims is in charge of psychological operations for the 2nd Brigade Combat Team of the Army's 1st Armored Division.
PSYOPs travel with patrols and try to persuade and influence Iraqis to gain their assistance in meeting U.S. goals.
"I do believe we're making a difference, but it's a slow, on-going process," Sims said. "Many Iraqis have been living in such squalor that it will take a long time to change and, more importantly, convince them that they are capable of handling the change."
Miraculous change
Maj. Eric Weis returned to the United States on June 28 after 15 months in Iraq, serving as an operations officer in the Army's 3rd Infantry Division.
His unit's task was to secure the southern Baghdad corridor, Arab Jabour, and stop insurgents from bringing small arms and IEDs into the city.
"In the first six weeks, we had 497 [encounters] with small arms, indirect mortar fire, (rocket-propelled grenades) and numerous conventional and deep-buried IEDs," Weis said. "As a small measure of success, in the last four months of our deployment, that number of contacts was reduced to zero."
As the area became more secure, Weis' unit started to focus on reconstruction projects. Initially the soldiers worked on restoring electricity and water.
Later, the soldiers started refurbishing local schools, clinics, and mosques; made improvements to roads; and helped establish local governing councils, farmers' unions, business associations and women's initiatives.
"This produced a domino effect " intelligence sharing led to key AQI (al Qaeda in Iraq) captures, which led to more robust reconstruction projects, enhancing the quality of life for the local populace, which led to more tips," he said.
Weis speaks highly of the Sons of Iraq program, in which Iraqis are hired to identify al Qaeda operatives and their caches of weapons and supplies and provide additional security for the area.
The efforts in which Weis was involved initially enlisted 84 locals called "Sawa" in August of 2007 and had grown to just more than 1,500 by the time he left in late June.
"We've even heard pro-coalition messages from the local mosques," he said. "People here no longer live under the terror and tyranny of AQI and honestly consider us their friends."
Iraqis in the area now have access to fresh water, enjoy consistent electricity, can travel safely to sell their irrigation-produced crops to Baghdad and send their girls to school, which did not happen before the U.S. invasion, he said.
"When you compare a prosperous Arab Jabour now to the desolate and war-torn area that we initially occupied," Weis said, "the change is nothing short of miraculous."
Fireworks for home
Spc. Justin Heck lives on a small patrol base about six miles south of Baghdad. His unit of the 6-8 Cavalry, spends 10 to 16 hours a day helping rebuild schools, businesses, bridges and homes.
Heck also helps oversee the Sons of Iraq and identifies local concerns.
"And, of course, throw in the occasional reaction to contact and raiding of suspected areas to keep it interesting," Heck said.
Heck said his leave is planned for August, and he will complete his 15-month tour in January.
"I wish everyone a happy Fourth," Heck said. "Enjoy the fireworks, drink a beer for the 3rd Platoon [and] maybe we will blow something up for Summit County."
Support the troops
Several other Summit County soldiers are serving in Iraq and Afghanistan but could not be reached for this article. According to Walt Mueller, who keeps tabs for the local Rotary Club, they include: Bryan Baguley, Tim Gurule Jr., Mitchel Mobley, Thomas Modafferi, George Melott and Brandon Wegner.
To donate to the Support the Troops Fund, which sends CARE packages to Summit County's soldiers in Iraq and Afghanistan, contact Walt Mueller at the Rotary Club or write to: Support the Troops Fund, Rotary Foundation, P.O. Box 4401, Frisco, CO 80442.
K.J. Hascall can be contacted at (970) 668-4653, or at khascall@summitdaily.com.
---
Support Local Journalism
---