Tasty musical treats
As I look at my weekly e-mails detailing the bands playing over the next seven days, I generally follow a vague routine. Hands are rubbed in glee and knuckles are cracked in anticipation. Chuckles are chuckled and smiles are broken, sunrise-like across my cheeky-chappy visage. That's right; you're dealing with a simple man with simple pleasures.This week was a particularly pleasant surprise. Like the proverbial kid in a candy store, it was akin to wandering into a local convenience store to pick up some chocolate-covered peanuts and accidentally stumbling into Willy Wonka's chocolate factory. Though upon closer inspection, the complete absence of Oompah Loompahs was like picking up the rogue chocolate cream from the bowl of orange cream candies – regrettable, but overlookable.This week will see 14 bands, artists and DJs play all over the valley, and like any decent chocolate assortment box, there's something for all tastes from guitar noisette-noodlings to swirling-caramel funk, from Caribbean-coconut reggae to devilishly-jazzy Turkish delight. The sweet-sweet choices are there laid out for you, now what will you go for?Great American Taxi gives drivers a good name
Great American Taxi rolls through Vail for a second time this season. Vince Herman from Leftover Salmon has put together yet another band and come up trumps once again. The band is comprised of Acoustic Junction member Reed Foehl and also Jake Coffin and Eben Grace taking up the reins on drums and guitar respectively.This Boulder band was formed on the spur of the moment, but has gelled so well that an EP has been released and an album is in the pipeline.Today at Samana, the taxi drops off its traditional Colorado bluegrass and rock 'n' roll driven by musicians who have spent their whole lives entertaining.Doyle Lawson and Quicksilver play on through the journeyVeteran musician Doyle Lawson brings his band Quicksilver to the Vilar Center for a dip into musical history and heritage. Twenty-seven years ago, Doyle Lawson put together his band with some friends in Tennessee in order to create a sound that was solely his. Nearly three decades later and his band is still going strong and Lawson's dream has been realized many times over. Though members of the band may change, the core sound remains and Doyle Lawson and Quicksilver continue to roll on.Heavily steeped in gospel and bluegrass, Lawson's music is often inspired by his deep religious beliefs and he credits his ability to carry on in the band to his abiding faith.
New Dialectic rides the eclectic waveColorado-based trio New Dialectic are on a roll and riding a wave of momentum that has seen good airplay on local radios and strong support among the college crowds. With a style that can swing between raucous rock to intimate jazz sessions, New Dialectic plays for the crowd and the venue. Samana could well be the perfect place to catch them as the small venue in the village has been known to go off when the right band stops off for a jam.The members have also started to experiment more with the electronic side of their music, trialing drum loops to add to the New Dialectic experience. Elliot Holden Group blazes way into your heartsElliot Holden has been a name bandied around for the last couple of years as a guitarist to really look out for. Profiled by numerous magazines and always on the road to play live, the Elliot Holden Group promises to deliver. His style of guitar playing has been compared favorably to Jimi Hendrix, Jeff Beck and Eric Johnson.
---
---
Holden has single-mindedly followed his dream of playing in a band since he picked up a guitar when he was 14 and never really looked back. From playing with friends in Augusta to gaining experience playing live with bands and artists like Toby Boone, Derek Trucks and First Born. Though playing in a band whet his appetite for the stage and the crowd experience, he knew he would have to strike out on his own in order to forge the sound that he craved. The Elliot Holden Group was born and the guitarist and has not looked back since. The Sandbar in West Vail plays host to this talented man, and the audience is sure to be in for something special on Thursday.SoulFeel plays from the coreThe souls of SoulFeel are no strangers to Vail and will be welcomed back by those who saw them last time they rocked the house. A quartet, who likes to blend together rock, reggae and blues, releases a final musical product that is uniquely SoulFeel in nature. The band has been tearing up venues around Colorado with their tight rhythms, harmonic vocal delivery and general feel good attitude.You might not be expecting it, but after a SoulFeel show, you're sure to leave with a smile and humming good vibes deep inside.
Galactic blows up in VailTo say that Galactic needs no introduction is like saying that Shaun White is pretty decent on a snowboard. If there were music Olympics, it's a pretty safe bet to say that Galactic would be on the podium saluting a flag of funky achievement and dancing away to an anthem of impossible to play drums and party down bass lines.Last year's gig saw the show sell out fast and the lucky few who got to bathe in the cosmic musical outpourings came away with stories of ridiculous musical prowess and of funk that turned blood to fire and threw legs into a spasm of uncontrollable dancing.Rumor has it that 8150 owners have placed pillows and balloons on the roof because their bouncing dance floor was springing so high the last time Galactic played they feared for the very lives of their guests. Guru, master of mixing it up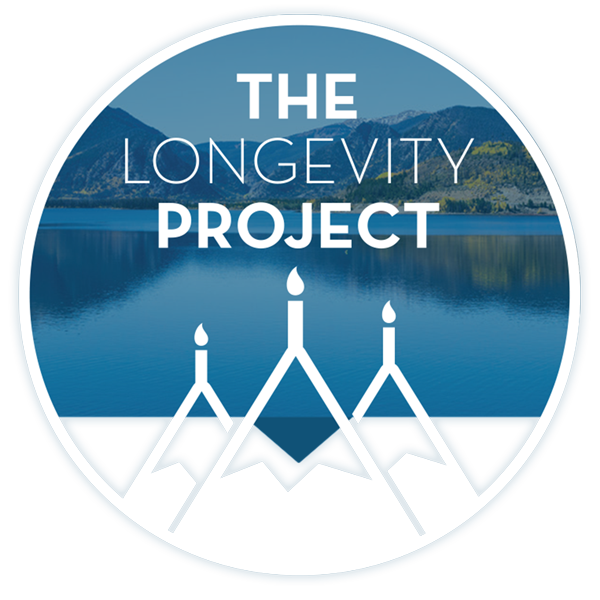 Participate in The Longevity Project
The Longevity Project is an annual campaign to help educate readers about what it takes to live a long, fulfilling life in our valley. This year Kevin shares his story of hope and celebration of life with his presentation Cracked, Not Broken as we explore the critical and relevant topic of mental health.
---
---
Continuing with his musical side project, Guru also of hip-hop duo Gang Starr, plays 8150 in Vail in part to promote his Jazzmatazz material. A fusion of jazz, hip-hop and soul, Guru has described his work as "street soul" and continues a line of musical focus he has been working on for years now. Seeing a void in hip-hop and filled with a desire to plug it with his own vision, Jazzmatazz runs from the laid back to the sit-up and pay attention.Music to noteWednesday: Great American Taxi at Samana at 10 p.m./Doyle Lawson and Quicksilver at Vilar CenterThursday: New Dialectic at Samana/Elliot Holden Group at Sandbar/Dave Cieri at Manor Vail/Casio Capio at Loaded Joe's/Ral-I at AgaveFriday: SoulFeel at Sandbar/Galactic at 8150/Mike Mather at Loaded Joe's/DJ Kind, Jason, JJ Santiago at Agave
Saturday: DJ Coldcuts at Loaded Joe'sSunday: Johnny Schleper and Fresh Out the Bag at The ClubTuesday: Guru at 8150Vail, Colorado
---
Support Local Journalism
---