Teens face 'graduated licensing' driver laws
Rohn Robbins
Vail, CO, Colorado

Yikes! Your 15year-old just became a 16-year-old. Or at least mine did, and instead of wings, he's sprouted wheels. What he and you and yours should know is that a 16-year-old's driving privileges are not quite the same as yours and mine. And, in knowing how they're different, your newly mobile son or daughter can ensure that he or she stays within the legal lines.
In broad terms, Colorado's graduated licensing law imposes certain restrictions and limitations upon young drivers. Before we get there, though, a few sobering statistics:
n As of the end of 2004, the last year for which such statistics are available, Colorado drivers between the ages of 16 and 20 accounted for 7 percent of the licensed drivers. These drivers have higher crash rates than any other demographic and are three times more likely to die in a motor vehicle accident than other drivers;
---
---
Of the 96 fatalities occurring among 16- to 20-year-olds, 44 were either 16 or 17.
About 80 percent of teens who died in car crashes were riding with teen drivers;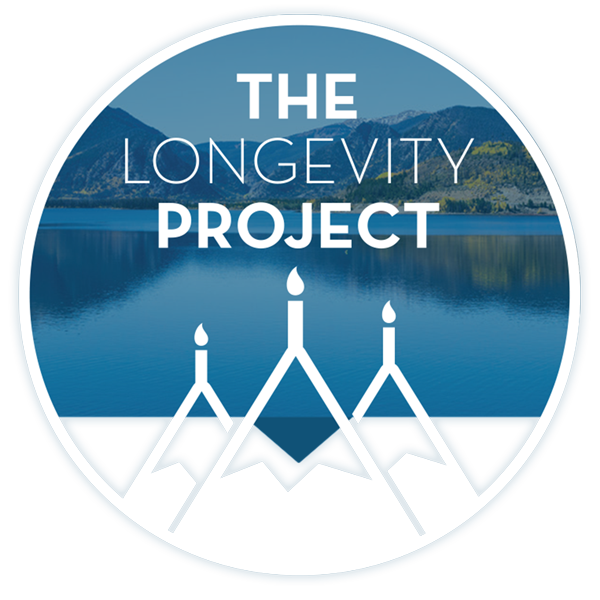 Participate in The Longevity Project
The Longevity Project is an annual campaign to help educate readers about what it takes to live a long, fulfilling life in our valley. This year Kevin shares his story of hope and celebration of life with his presentation Cracked, Not Broken as we explore the critical and relevant topic of mental health.
---
---
Nearly 70 percent of all teens killed in car crashes were not wearing seat belts;
In states which have adopted graduated licensing laws, there has been an overall 18 percent reduction in the number of 16-year-old driver fatalities even though the 16-year-old driver population during those years rose 18 percent.
Graduated licensing is intended to give young drivers at least a modicum of experience behind the wheel before challenging them with complications and distractions. Among the safeguards intended by Colorado's graduated driver's licensing law is the requirement that teens under a learner's permit" drive under supervision for a minimum of six months, driving with parents who are licensed drivers or driving instructors a minimum of 50 hours (at least 10 of which must be at night). The young driver may only drive with the parent or parents who signed the child's liability and guardianship form.
---
---
A 15 year-old-may obtain a driver's permit only if he or she has attended or is attending an approved driver's awareness program. If a permit is obtained at 15, the permittee cannot get a driver's license until 12 months after he or she obtained the permit. If, for example, your son or daughter is 15 years, 3 months and 6 days old when he or she obtains his or her permit, he or she cannot obtain a driver's license until he or she is at least 16 years, 3 months and 6 days old (if your child obtains his or her permit on the day he or she turns 15 then, presuming all other requirements are met, he or she may obtain his or her license on his or her 16th birthday). If a new driver has not attended an approved driver's awareness course, he or she must wait until his or her 16th birthday to obtain an instructional permit. If, rather than a taking a driver's awareness course at 15, the child passes a 4-hour driver's awareness course at 15 years, 6 months, he or she may obtain his or her instructional permit at that time.
Once your son or daughter has obtained his or her license, there are several restrictions which will apply until he or she reaches age 17. These include:
The new driver may not drive between midnight and 5 a.m. unless accompanied by an adult. There is an exception for driving to or from work but only if the child has (and is carrying) a statement signed by his or her employer or his or her legal guardian. There is also an exception for medical emergencies. A new driver may also drive to or from a school-sponsored activity but only if the school does not provide transportation;
All occupants of the vehicle must wear seatbelts at all times.
No passengers under the age of 21 may ride with the new driver until at least six months after obtaining the driver's license (siblings and passengers with medical emergencies are excepted);
Absolutely no drinking and driving; this is a zero tolerance policy;
Failure to abide by the laws will result in points being added to the minor's license.
Points may result in community service, higher insurance costs and, if more than six points are accumulated, loss of driving privileges.
It's an asphalt jungle out there. Both common sense and the law require the new driver to break into the driving experience incrementally and with caution.
Rohn K. Robbins is an attorney licensed before the Bars of Colorado and California who practices in the Vail Valley. He is a member of the Colorado State Bar Association Legal Ethics Committee and is a former adjunct professor of law. Robbins lectures for Continuing Legal Education for attorneys in the areas of real estate, business law and legal ethics. He may be heard on Wednesday nights at 7 p.m. on KZYR radio (97.7 FM) as host of "Community Focus." Robbins can be reached at 926.4461 or by e-mail at robbins@colorado.net.
---
Support Local Journalism
---