The battle over breastfeeding
Sarah Mausolf
Vail CO, Colorado

VAIL VALLEY, Colorado " The first time Jill Suarez breastfed her youngest son in public, she did so during a family lunch at the Red Lion restaurant in Vail.
Suarez found an empty booth in the back of the eatery and fed her baby under a blanket.
"The workers would come out of the kitchen and not expect to see me and then they'd kinda pretend they didn't see me, and I'd just be like, 'Hi.'" The 30-year-old Eagle resident said. "I'm pretty, I guess, considerate about it. I cover myself up and don't just whip it out and let everybody see my stuff."
---
---
For Suarez, breastfeeding her son in public has been a positive experience. She has two boys including an eight-week-old who is breastfeeding. The choice to breastfeed him was never a question for Suarez, and neither was doing so outside her home.
"I don't have any single inhibition or negative feeling at all," she said. "I think when you're a mom, you go through this transition where your boobs, where your equipment, is no longer yours, for one, and you don't feel like " it's definitely not sexually oriented. I'm all about taking care of my kids and so that's what I need to do."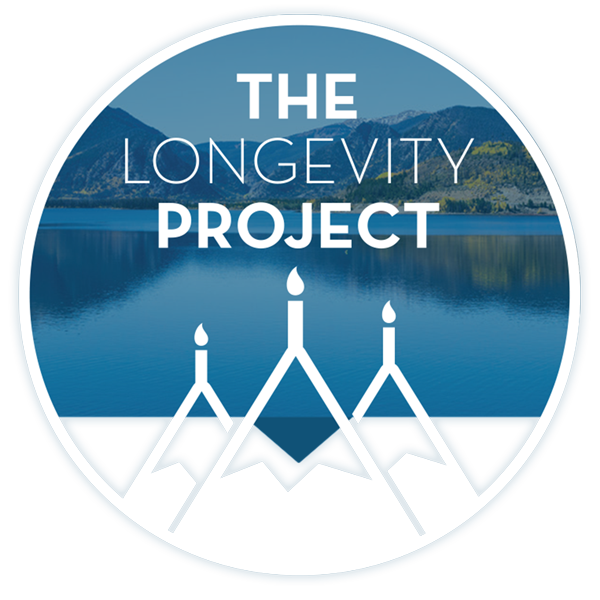 Participate in The Longevity Project
The Longevity Project is an annual campaign to help educate readers about what it takes to live a long, fulfilling life in our valley. This year Kevin shares his story of hope and celebration of life with his presentation Cracked, Not Broken as we explore the critical and relevant topic of mental health.
---
---
Yet, like most mothers, Suarez has overheard people complaining that they don't like to see women breastfeeding around town. Suarez figures those people don't have children, or if they do, they failed to bond with them properly. Still, it irks her to know some community members have a problem with breastfeeding in public.
"I've even found myself asking people, 'Does this make you uncomfortable?' and being willing to go somewhere else, when in reality, it should be the other way around," she said. "As a nursing mother, we're constantly worrying about offending someone, when I'm offended that it's considered to be unacceptable to some people."
Sarah Hunnell from Eagle-Vail clearly remembers the first time she breastfed her three-month-old daughter in public.
---
---
She was shopping with her husband in Target and her daughter was crying for food.
"We had a bottle in my bag, but it was cold," the 33-year-old mother recalled. "She was screaming and I was over in the baby section. I just hid behind a rack and stuck her on and hid behind a blanket."
The feeding passed without incident, but Hunnell said she harbored a fear in the back of her mind about how witnesses would react.
"I think just people looking at you, judging you, or giving you dirty looks," she said. "Or God forbid, somebody just staring too long."
When it comes to breastfeeding in public, women find themselves at a cultural crossroads.
During their adolescence, women learn that their breasts are taboo, that they belong stowed away under clothing.
The time Janet Jackson's boob popped out during the 2004 Superbowl halftime show proves the point. Just a few seconds of air time earned her breast hours of TV commentary, along with the nickname "Nipplegate." As Hunnell puts it, "I think as a culture, as a nation, we still seem to be kind of prudish."
The breasts' role is supposed to change when a woman has a child. Suddenly they have a utilitarian purpose " feeding an infant " and that means they're allowed in the public sphere.
But it doesn't always work like that. In July 2005, a woman breastfeeding under two umbrellas at the Carter Lake swimming beach in Larimer County received a citation for indecent exposure from a park employee. That incident highlights the problems women who breastfeed in public can face.
Breastfeeding in public has never been illegal in America, but in recent years states have passed laws specifically allowing it. Colorado passed a law in 2004 giving a woman permission to breastfeed anywhere she has a right to be.
"The laws were necessary because women were really being harassed and forced to leave public venues for providing food to their babies in a normal fashion, which is breastfeeding," said Mary Tagge, a clinical coordinator at the Milk Bank, a branch of the Colorado Breastfeeding Coalition.
Despite the troubles women have run into, there are signs that breastfeeding in public continues to become more socially accepted. Sally Lippman is a leader with the Glenwood Springs branch of the La Leche League of Colorado, an organization devoted to helping mothers breastfeed.
Lippman said that back in the 1970s, she fielded complaints from mothers who ran into problems with breastfeeding, but those types of concerns have abated in recent years.
"We've heard more people say that mothers come up and say, 'Oh, you're breastfeeding your baby! That's so wonderful!'"
For mother and child, breastfeeding in public has benefits, she said. If a baby is hungry, a mother can feed her child immediately instead of suffering the anxiety of waiting until she gets home.
"I know it can be intimidating when new mothers first think about breastfeeding in public," Lippman said. "We always recommend that they stand in front of a mirror and see if they can see anything. Usually (it) gives them a little more confidence."
High Life Writer Sarah Mausolf can be reached at 970-748-2938 or smausolf@vaildaily.com.
While many women are confident breastfeeding outside the home, pumping can be another story.
Suarez said she wouldn't pump milk in public, mainly because the equipment makes it hard to be subtle.
"You do both breasts at the same time and it can be a little awkward because you totally feel like a cow," she said. "They don't make discrete enough pumping equipment."
Finding a place to pump can become especially thorny when a woman returns to work.
Angelena Martinez said she had trouble generating enough milk for her three-month-old daughter when she returned to work at a telecommunications firm.
The Denver resident hung a sheet over her office window while pumping, but said distractions like people knocking on the door and e-mail alerts prevented her from concentrating. If Martinez had a private place to pump away from her office, she said the process would have gone much more smoothly.
A state law that goes into effect in August sets a standard for pumping conditions at work.
Under the rules, a nursing mother has a right to a private location other than a toilet for expressing milk at work. Also, employers must grant the mother a reasonable amount of break time for expressing milk for up to two years after the child's birth.
The law came about because women were being "unduly harassed," about pumping milk at work, Tagge said.
"They were deliberately prevented from taking breaks, were harassed verbally by coworkers and told by supervisors they could not express their milk in any way, shape or form in the workplace," she said.
One of those women was 22-year-old Stephanie Wallis from Johnstown. Two months after giving birth to her daughter, she reported to a temporary job at a Colorado company. While there, she ended up pumping in a storage closet.
"The storage closet was within a conference room and they'd use it for training, and so every time I'd come out, the training would stop and people would turn around and stare at me, like, 'Why is this girl coming out of the closet?'" Wallis said. "So then at the end of the second day, my supervisor took me aside, and then it got ridiculous because she told me that people were disgusted by seeing my milk in the fridge."
With the new laws on expressing milk poised to take effect, some companies have already started providing women with a place to pump. Tagge named Coors Brewing Company in Golden as one of the most progressive companies in Colorado.
Locally, neither Vail Valley Medical Center in Vail nor Eagle County government facilities have a room specifically devoted to pumping, but representatives from both of those organizations said they are looking into providing one. Vail resorts included a room for nursing mothers in construction plans at the Broomfield office.
Ideally, companies will provide nursing mothers with a private, clean space with a locking door, Tagge said. Other key features include a sink so the mother can wash her hands, an outlet for plugging in the pump and a refrigerator for keeping the milk cold, she said.
---
Support Local Journalism
---