The dirty side of Vail's snowless streets
VAIL " Ron Reichel said heating the streets is the best thing Vail could have done.
"I fell years back and screwed up my knee on the streets here," said Reichel, a Palm Harbor, Fla., who has visited Vail for 30 years.
Snowless streets don't take away from the alpine ambiance, Reichel said.
---
---
"Not to me it doesn't, believe me," he said.
Vail's heating system has been slowly expanding under the town's pedestrian streets over the last few years.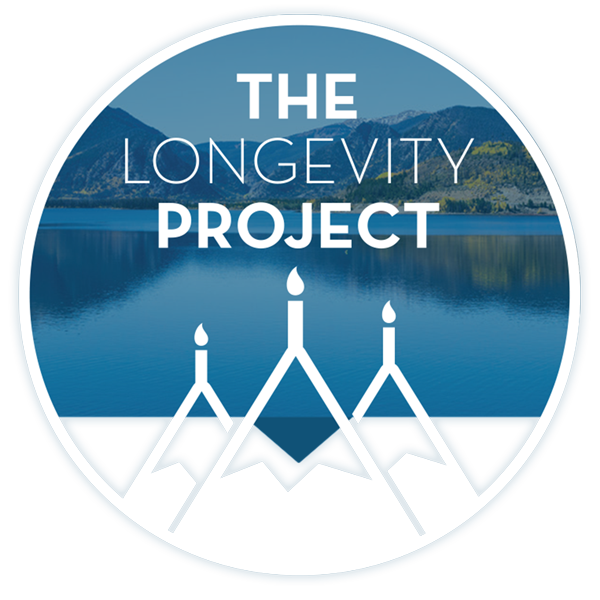 Participate in The Longevity Project
The Longevity Project is an annual campaign to help educate readers about what it takes to live a long, fulfilling life in our valley. This year Kevin shares his story of hope and celebration of life with his presentation Cracked, Not Broken as we explore the critical and relevant topic of mental health.
---
---
Some, like Reichel, say the heated streets are good for safety. Others have warmed to the idea. Still, some say it's not necessary.
"It's a frickin' ski town," said Matt Scherr of the Eagle Valley Alliance for Sustainability. "It's supposed to be snowy."
The snowmelt system emits greenhouse gases, which harm the environment, Scherr said. The 30,500 decatherms of natural gas used to heat the streets each year translates to 3.58 million pounds of carbon dioxide emitted " although the old method of plowing and hauling snow emitted greenhouse gases, too.
---
---
A decatherm equals 1 million BTUs. Each billion BTU of energy use for natural gas equals 117,000 pounds of carbon dioxide emitted, according to the Department of Energy.
Vail's skiing-driven economy could be threatened by global warming, Scherr said.
The Vail Village system runs on five 4.1-million-BTU natural-gas boilers in the Vail Transportation Center. A computerized system that measures temperature and moisture controls when the streets are being heated.
The system now encompasses Bridge Street, Wall Street, Gore Creek Drive, Hanson Ranch Road, Gore Creek Promenade and parts of Meadow Drive. Work continues on adding streetheating in Lionshead and on Meadow Drive.
Greg Moffet, a Vail councilman, originally opposed streetheating on and around Bridge Street. But now that it's there, he has changed his mind, he said.
"I was wrong," he said. "It was the right thing for the village."
Clearing the small street with plows and hand shovels is difficult and can be noisy, he said. And the new cobblestones look nice in the winter, he said.
Plus, it's safer for guests, he said. Moffet said he used to often see tourists tumbling on Bridge Street.
But he still opposes street-heating for the straighter, wider Meadow Drive, which he said is inexpensive and efficient to plow. It undermines the town's commitment to the environment, he said.
"It's incumbent on the town that we talk a big game and that we play a big game," he said. "Heating Meadow Drive with natural gas is talking a better game than we play."
The town recently decided to offset all of its electricity use with wind-power credits.
Moffet said he wants the town to look into alternative energy to heat Meadow Drive. He isn't sure yet what kind of alternative energy that should be, he said.
The system pumps a heated water-glycol mix through almost 150,000 square feet of pedestrian streets in Vail Village.
The heat keeps the street just over 32 degrees Fahrenheit, even when it's dumping snow. A heavy snowstorm can sometimes accumulate into a little slushy snow, said Scott Bluhm, Vail's streetscape coordinator. But it usually melts away quickly, he said.
The town considered other benefits when it decided to install the system, said Greg Hall, director of public works for the town of Vail.
The system helps workers make deliveries in the village, he said. Also, when the town was shoveling snow, cinders " used for traction " were getting dragged into stores, making a mess.
"They were replacing carpet quite a bit," he said.
When the system was first approved, several years ago, the cost of running it was about equal to the cost of clearing it out with shovels and hauling out the snow, Hall said.
But recent increases in the price of natural gas " the cost has more than doubled over the last few years " have made the streetheating more expensive than the traditional method, Hall said.
The town looked at alternative energy methods, including solar energy and a heat-pump system, Hall said. But they were either unfeasible or too expensive, he said.
Ross Mytton of Eagle-Vail said he's ambivalent about heated streets in Vail.
"I don't think about it too much, to be honest," he said.
He's only in favor of streetheating if less greenhouse gas is emitted than with shoveling away the snow, he said.
And he would prefer that the money goes toward parking for employees, he said.
Staff Writer Edward Stoner can be reached at 748-2929 or estoner@vaildaily.com.
---
Support Local Journalism
---