The final blog from Torino
Only in the Alps is it possible to ski between countries. It seemed a shame to let all of that new powder just cook in the sun, so I dedicated my Sunday to seeing how many areas of the Via Lattea (Milky Way) network I could hit. San Sicario is finally accessible, for those who want to crawl around the Olympic fences and tents, which continue to be taken down at what is surely a much quicker pace than they were assembled.
After a cable car ride down to Cesana and four additional lift rides on four of the world's first lifts, I was at Claviere. From there, one can cross the border into France, arriving at a ski area called Montgenevre. As everyone should do first thing upon landing in France, we went straight to a creperie. The wait staff there seemed far more intrigued by the fact that we were affiliated with the Olympics than anyone has been in Italy over the last two weeks.
From the top of the ski areas, one could see numerous slabs broken off into chutes and under rocks, but the only thing stopping one from going there were a few ropes with openings (which, at home would indicate a gate), and signs that read, "avalanche" in French, Italian and English. That was more than enough for me.
---
---
I made my way back in the afternoon and was subjected to a long stop on the cable car, about six feet from the top terminal. I watched a guy get on a ladder and stand on top of one of the cars, fiddling with some bolts and appearing to tie a cable into some sort of Boy Scout knot before putting the 30,000-ton rig back into motion. That made me check further trips up or down the cable car off of my list.
Mercifully, my impending flu has waited until after the events to kick in. It will segue nicely with my 6 a.m. flight out of Torino on Tuesday, the six hours I'll spend pacing the Frankfurt airport and the 12-hour flight back home. Or … I could just drink some grappa and spend the next 48 hours working toward Italian citizenship.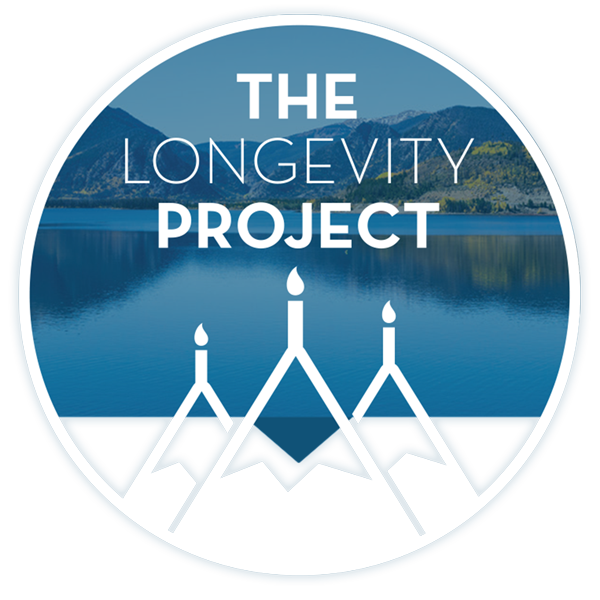 Participate in The Longevity Project
The Longevity Project is an annual campaign to help educate readers about what it takes to live a long, fulfilling life in our valley. This year Kevin shares his story of hope and celebration of life with his presentation Cracked, Not Broken as we explore the critical and relevant topic of mental health.
---
---
-The coffee shop in the square in Sestriere. All of the staff constantly bustle around, slopping frothed milk from one container to another like mad scientists and smiling at everyone, all day. The place is constantly packed to the gills. I don't know how their facial muscles hold up. One guy in there doesn't smile. I gave him a little pin to add to the collection on his apron, hoping to crack a smile out of him and get my cappuccino faster. Worked like a charm.
-Roasted chestnuts. I discovered they have fantastic amounts of dietary fiber (to offset all the cheese I've been eating) and are low in fat. I'm going on an all-chestnut diet as soon as I find a giant grill and feel comfortable sticking my arm into flames.
-All of the Olympic emotions. They faded a bit before Julia Mancuso's gold, but during the climax … wow. It was like walking into a porthole where you were overcome with an urge to scream for joy and jump up and down.
---
---
-Grappa
-Hot chocolate. Like I said before. It comes with a spoon and tastes like a liquefied Ghiradelli bar.
-Today on the chairlift from Cesana. Like most lifts here, there was no lift attendant. I got on and settled back into the rock-hard chair (that I think was literally fashioned from rock 200 years ago) and rested my snowboard on my free foot. The lift suddenly came to a dead stop as my chair was directly over the street below. Much to my surprise, several loudspeakers began booming in Italian, a speaker on every lift tower. I wondered what the problem was, and glanced down to people standing along the street below, all of whom were staring up at me. An old guy motioned for me to put the bar down. A split second later the voice came back on the loud speaker in English and said, "CHAIR NUMBER 51, PUT THE BAR DOWN!" Needless to say, I stayed away from that lift for the rest of the day, and will do so for the rest of my life.
-Saturday, trying to get to the slalom race. I was sprinting to the finish area with Carrie Sheinberg, former ski racer who now works for Sirius Satellite and ESPN. For some reason on Saturday, the last day of ski racing for the Winter Olympics, a brand new security center had sprung up in Sestriere, and a line of journalists was stacked behind it. The caribinieri were leisurely passing each one through at the speed of cattle. Not wanting to miss the first racer, Giorgio Rocca, Carrie and I got through and fell into a dead sprint, deftly weaving around mud puddles and plastic-horn toting gapers, none of whom seemed to share our sense of urgency although Rocca's run was to begin in 20 seconds. We arrived at a mesh fence, which, in typical Italian fashion, was placed directly on a slant of ice, on which we journalists had to trod to get up to our bullpen. Carrie gracefully hurdled it and continued running. I was halfway through my own leap when my back leg got tangled up and I was wrenched back like a fish on the line and ended up lying on my back staring up at the stampede of journalists, a few of whom slipped down the slanted ice and fell themselves to avoid stepping on my face. Yup. Everybody knows me now.
It has really been three of the most memorable weeks of my life. Thanks for reading, and see you on the other side of the Atlantic. Arrivederci.
---
Support Local Journalism
---