The Italian job
Pensieros
An Olympic blog by Shauna Farnell
I'm going to resist the urge to launch happily into my first on-site blog in Italian " for many reasons. The first is that I don't know how to spell any of my five Italian words. Secondly, if I used them correctly, even all five in sequence, I'm sure I would sound pretentious, if not obviously a … whatever the Italian equivalent of 'gringa' is (I'll find out tomorrow and get back to you).
---
---
So, I'm here in San Sicario – site of the women's Olympic alpine racing events. I can't give a very detailed report as to how it looks around here because night had fallen by the time I arrived – following about 25 hours of consecutive traveling … driving from Vail to Denver, standing in an economy class line in Denver until 35 minutes before my flight left, taking said flight 10 hours to Frankfurt with a baby howling the whole way (honestly, how to they have the vocal chords for that?), spending two hours in the Frankfurt airport before taking an hour-and-a-half flight to Torino, where I was swept up by non-English-speaking Olympic staff (I mean it, the guy who rounded me up spoke NO English whatsoever. It seems about one in seven staff members speak English) and shuttled with a pack of Australians to my accommodation venue here, after the bus driver overshot it by 10 miles and had to backtrack behind a line of traffic down the slow, winding, Alpen two-way highway (which, in Colorado, would be a bike path).
Despite this chaos (which I was expecting thanks to a helpful arrival-preparation e-mail from the U.S. Olympic Committee detailing how the Olympics in Italy are something akin to a dinner party that starts at 8 p.m., wherein you don't want to show up at 7:59 because you'll find everyone with wet hair and vacuuming the living room), I fell instantly in love with the area, with Italians, and with my lucky project here.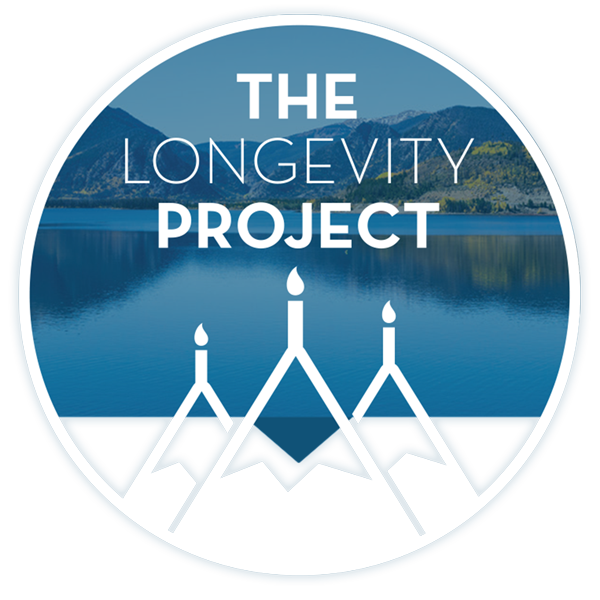 Participate in The Longevity Project
The Longevity Project is an annual campaign to help educate readers about what it takes to live a long, fulfilling life in our valley. This year Kevin shares his story of hope and celebration of life with his presentation Cracked, Not Broken as we explore the critical and relevant topic of mental health.
---
---
The excitement kicked in at the Frankfurt airport when a bunch of the German National team was hanging out in the waiting area, all five o'clock-shadowed and matching in their snowflake-decorated, lime-green sweaters. A TV cameraman had his machine shoved in one of the team member's face, then even brought his camera onto the small plane to Torino " which was buzzing with conversations representing at least eight different nationalities.
The thrill continued upon landing as everyone swarmed to the accreditation tables across from the baggage claim, the area of which was manned with several members of polizia and their giant German shepherds. Like I said, an older Italian gentleman wearing Olympic credentials spotted my newly acquired media credential and herded me through several corridors to a swanky bus/coach, where I was the first passenger before being joined by a friendly Roman camera man, Christiano, who is Perry Farrell's Italian doppelganger. His English was quite good, and we both got a good laugh at the way I was rifling through my phrase book, trying to learn Italian in 5 minutes and cursing the Harry Potter book that sapped away what could have been hours of in-flight learning.
We were joined by a pack of Australians and proceeded on the aforementioned, unnecessarily prolonged journey to the mountains (For those of you who have yet to join us in Italy, don't worry. I'm sure the bus drivers will know where things are before the Olympics actually start on Friday). Christiano became the go-between between the bus driver and the rest of us, and was embarrassed and apologetic about driving in circles. "It's not your fault," one of the Aussies said.
---
---
"Yeah," Christiano said, still looking guilty. "But, I'm Italian also."
Every Italian I've met so far has been unbelievably congenial and sweet. After Christiano came Julianna, who knew enough English to tell me that she likes American boys. There was Adrianna in the hotel here at San Sicario, who was also apologetic about the up-and-coming wireless connection, and my waiter at the restaurant downstairs – let's call him Luigi – who saw that I was falling asleep on the table and kindly corked up an opened mini wine bottle for me to take away with me. Then there was the pack of polizia on the monorail who all chuckled among themselves when I awkwardly joined them on the monorail and proceeded to attempt a conversation by way of randomly throwing out any Italian word I could think of. We all managed to exchange information about where we're from and I threw out a "bello," a "certo," and a "dove e la banca?" which had them all enthusiastically pointing and steering me toward the nearest cash machine.
I'm dead tired. But I think I'm going to like it here for the next three weeks…
---
Support Local Journalism
---