The Panda Person
Brenda Himelfarb
Special to the Weekly

if you live in Singletree, then you've probably seen Barbara "Barb" Bingham on her early morning hikes with her gorgeous Bernese mountain dog, Bruno. Or you might have caught her in yoga class or biking with her husband, Brent, a noted photographer with whom she works, booking assignments and schlepping lights.
But long before Barb and Brent moved to Colorado, Barb had her "other" life. Literally, the adventure of a lifetime.
"I went to college for a semester," Barb, the daughter of a naval engineer, began, "but I really didn't know what I wanted to do. So after thinking about it for a long time, I decided to go to vet (veterinarian) school. But in order to go to vet school I had to have experience with animals and I had none. So I found a job with the Food and Drug Administration Bureau of Veterinary Medicine and worked there for two years doing research on drugs and taking care of animals on which we were doing research."
---
---
Barb eventually transferred to the National Zoo, which is part of the Smithsonian Institution, where she was hired to work in the division of large mammals, located in the northern part of the zoo area.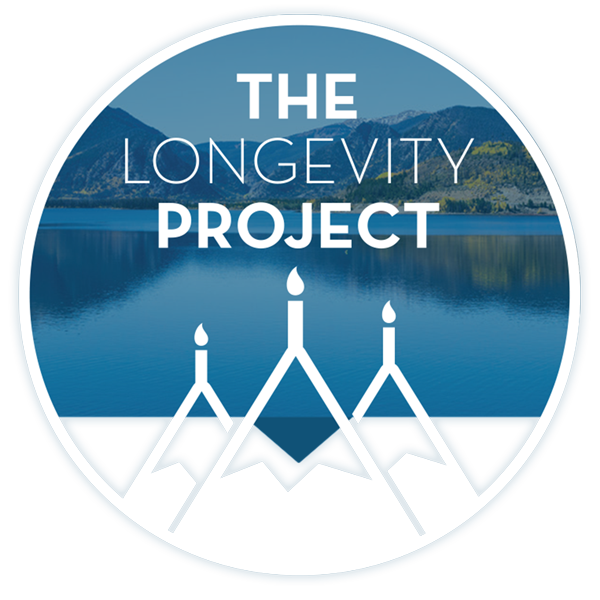 The panda house happens to be in that section, as well.
---
---
"So I took care of hoofed stocked animals, along with the pandas," explained Barb. "After working as an animal keeper for about six months, I was asked if I wanted to be in charge of the pandas. I really thought someone who had been there longer might want to do that. But I was told nobody else was interested. At the time, the zoo was making a transition from the old-style zookeepers to the new young whippersnappers being hired. The old guys didn't want to take the panda job because they would have daily attention from the media. In that job you had to give interviews, you had to talk to people all day long and no one wanted to be bothered. So, I said, 'Sure, I'll do it.' The pandas had been at the zoo for four years, but they hadn't started to breed them yet. That was the next big step. And the bears were getting a ton of attention. And that's how it all began."
Presidential Reindeer
In addition to handling the pandas and such exotic species as bongos, oryxes and dorcas gazelles, Barb supervised the other zookeepers in her area. And like the other keepers, she fed the animals and cleaned the cages of all the hoofed stock animals. If sometimes they needed medical attention, then it was up to Barb to care for them.
---
---
"Every few months we had to catch the gazelles to worm them, as they had a problem with parasites," Barb remembered. "We had to catch them mid-air — as they were running — and hold them to treat them. And they would take their hooves and, literally, slash our clothes off."
Barb's life at the zoo reads like the storyline of a television nature series. She presented President Carter's daughter, Amy, with a pair of reindeer. She took reindeer to the White House every Christmas for the Pageant of Peace. She had to get a truck driver's license as, many times, she had to transport a large animal in a large truck — including having to drive a hippo to the Bronx Zoo.
If a newborn wasn't thriving, then Barb would take the animal home to her apartment and hand-raise it. She sat in the elephant house, with a sick animal, more than once. Essentially, she had to be available 24 hours a day to take care of the animals.
Additionally, twice a week Barb and her crew had to cut bamboo for the pandas, as bamboo, along with rice with vitamins and a piece of meat, made up their diet. It was a combination of aero bamboo, which has big leaves but thin stalks, and Golden Bamboo which has big stalks and small leaves.
"Because bamboo grows like crazy," Barb said, "a lot of people in the area would call us and ask us over to cut their plants. So we would go out and cut the bamboo, then store it in an air-conditioned room and keep it wet by spraying water on it the entire time."
Life with Pandas
But it was her work with the pandas that brought Barb notoriety. She was featured in People Magazine, as well as the television show "Mr. Rogers' Neighborhood," and was written about in national and international newspapers.
As you might recall, giant pandas Hsing-Hsing and Ling-Ling were a gift from the People's Republic of China, arriving at Washington's National Zoological Park in 1972. And people would line up for hours to catch a glimpse of them.
"It was such a great experience," said Barb with a great, big smile. "Hsing-Hsing was like your best pet — like a dog. You wouldn't go in with him because, obviously, he was capable of hurting us, as the bears have extremely strong jaws that can bite through bamboo that is 6 inches thick. But, he was great and so much fun. We would feed him ice cream cones. Ling-Ling was not fun. To tell you the truth, she was bitchy."
For years, people were hoping that the pandas would produce cubs, but that never happened. It seemed that Ling-Ling was rather cantankerous with Hsing-Hsing and constantly harassed him. So, because the pandas weren't breeding, the zoo brought a panda, Chia-Chia, on loan from the London Zoo to — for lack of another word — give it a shot. However, that pairing, too, was unsuccessful so someone had to fly him back to London.
"When it was time to fly Chia-Chia back, I was assigned to accompany him, along with the vet," Barb said. "So, FedEx volunteered to fly us back to London. We put Chia-Chia in a crate and loaded him on a cargo jet. I sat behind the pilot, along with the vet and another guy who was flying a racehorse to London. Every hour or so, I had to climb down the ladder into the cargo section and check on the panda to make sure he was OK. Of course, the racehorse was there, too. It was crazy! Best of all, I got to spend a week in London touring around the zoos. It was just fantastic."
A day with Mr. Rogers
And then there was "Mr. Rogers' Neighborhood."
"I was told that I was going to do an interview with Mr. Rogers just the day before it took place. I didn't know what to expect," Barb said. "As you probably know, at the beginning of his show, Mr. Rogers takes off his shoes and puts on his sneakers. So when his staff walks in, they all take off their shoes and put on sneakers. I didn't know what to think! And because the show was geared to really young children, we couldn't show anything aggressive — including showing the bamboo being cut because it was considered too aggressive. Everything had to be good and clean and nice and that set me up for how I had to be. So, in the show which, by the way, has the highest rating of all his shows, you can see that I did a lot of giggling.
"Mr. Rogers was really very nice," she continued. "Outside the panda enclosure kids were running up to him and yelling, 'Mr. Rogers, Mr. Rogers. Is this your neighborhood?' They were so excited to see him. It was really sweet."
Digging through boxes and boxes of old photographs and memories in her Edwards home, Barb's eyes gleam remembering her adventure of a lifetime.
"I worked at the zoo for 10 years. I really miss a lot of it. Every day was different. I got to do amazing things. I met a lot of dignitaries. I received cards and gifts from people who loved the bears. It was fantastic," Barb said looking back. "It was really fun being the Panda Person."
---
Support Local Journalism
---