Throw a haunted Halloween party
Charlie OwenVail, CO, Colorado

This year Halloween falls on a Wednesday, making it difficult for purists to celebrate the way they might want. For those staying home, but still wanting to have fun, invite some friends and neighbors over, stock up on candy and liquor and enjoy a memorable Halloween house party of your own. If youre searching for some ideas to add to the fun, or just dont feel like putting a lot of thought into a last minute shindig, rest easy. Weve come up with a few suggestions to help you make the most of the night. Carve some pumpkins, light some candles and have a happy and safe Halloween.
Part of the fun of Halloween is reliving those childhood memories of dressing up in costumes, trick-or -treating for hours and bobbing for apples. Times have changed, though, so sticking your head in a bucket of slobbery fruit likely wont keep your guests very entertained, so here are some more sinister games to keep the party alive. Fear FactorYouve seen Fear Factor on TV, right? asked Brandt Olsen, bartender at Loaded Joes. You just gotta find some crazy worm lookin stuff and throw it in a bowl and people eat it.Theres a little more to the game if done right, according to assistant manager Austin Curt, who hosted his own version of Fear Factor at Loaded Joes last year. You can have as many teams of two as you want, each consisting of a feeder and a receiver. One person hands the food to another who must eat it, Curt said.Its OK if youve never seen the show the rules are simple: eat gross foods for a prize. What you include in your own Fear Factor game is up to you, but imagination can go a long way. Noodles, Jello, sauces and various meats (think SPAM) are just a few things you can feed contestants.Id stop somewhere between gasoline and tin cans. Maybe you could dip everything in Ex-Lax, Curt joked.The prize is also up to you, but getting people to play is the most important thing. Watch and drinkIf watching horror movies isnt enough for you, then you can become part of the cast sort of.Everyone at the party chooses a movie to watch like Friday the 13th or A Nightmare on Elm Street. Then each person chooses a character from the movie to be. When their character comes on screen, they take a shot. When the character screams, they take three shots. When their character is killed, they slam a full drink, and if their character survives, then they get to pick somebody else whose character didnt survive to slam a six-pack. Obviously the rules can be fudged to fit the company, but the point is to get everyone involved in the same activity while drinking. Source: http://www.yahoo.com message board. Assassin The perfect game for a devilish night, Assassin combines elements of the board game Clue with a classic card game. The result is mysterious fun. You have a circle of say, five or six people, but the more people you have the better. It makes things more challenging, said Edwards resident Alisa Wohlfarth.Players get dealt one card each, the assassin being the player who gets the ace of spades.Players must then try to identify who the assassin is among them before they are eliminated. The assassin must wink at each member of the group without being spotted. If he is seen winking by somebody other than the intended victim, he is captured and arrested and the game starts over. But if the assassin strikes successfully, the victim must act out an elaborate death scene and quit the game.Most rounds of Assassin should last between five to 15 minutes depending on how many people are playing.Ive played it while drinking before, it just gets silly, Wohlfarth said.For more information visit symonds.id.au/assassin.html.
What ever happened to the good old days when you could count on horror movies to be just that horrifying? Decapitations, gushing blood, demons from Hell these were what kept audiences on the edge of their seats for hours back then and make them classics today. These days, though, it seems that the masses are content with PG-13 ratings and remakes of the classics they should be watching. The following is a list of six scary flics. Enjoy, then prepare to sleep with the lights on.The Exorcist If you dont believe in demon possession before you watch this film, you are sure to at least question your beliefs by the time its over. A very young Linda Blair becomes a vessel to do the devils work, which includes barfing all over a priest, climbing up walls, and doing dirty things with a crucifix. Jason Millers portrayal of Father Damien, a servant of God who has lost his faith, makes it even more haunting when hes called on to perform the exorcism.The Evil Dead Sam Raimis masterpiece of demons from another dimension brought to our world by an audio recording of the Book of the Dead turns classic horror clichs on their head when a frightening and very bloody battle between the two realms ensues. The old teenagers-in-the-woods story is played out to maximum chills, thanks to Raimis touch.Saw There will be blood. Oh, yes, there will be blood. The tag-line from this torture-porn says it all. A psychopath named Jigsaw places his victims into twisted death-traps designed to teach them life lessons. The acting in this ultra-violent slasher flick can be wincingly bad at times, but the washed-out, industrial look of the film and the sheer originality of the plot make up for it all.The Texas Chainsaw Massacre (original) The movie that defined the slasher sub-genre, and has been imitated, but never successfully. The bleak look of this film, and some truly inspired moments of cinematography, helped to keep this most sacred of horror movies in the top spot even as a relentless supply of wannabes and copy-cats stack up like Leather-faces victims. Its hard not to feel creeped-out from the opening sequence all the way down to the final blood-spattered ballet dance in the street. Halloween You can waste your time going to see the updated version of this classic John Carpenter film, or you can just save yourself the time and rent the original. What would Halloween be without seeing the only movie named after the holiday? See Jamie Lee Curtis try to outrun knife-wielding, mask-wearing Michael Myers, who silently stalks her and kills whoever gets in his way. A Nightmare on Elm Street Once Freddy Krueger came on to the scene in 1984, falling asleep would never be safe again. After being burned to death by angry parents for killing their children, Krueger takes his revenge through the dreams of the children and, in typical serial killer fashion, proceeds to dispatch his victims with his razor glove. One of the most blood-soaked movies in history, and it doesnt disappoint in the scares category, either.
---
---
If youre looking for liquid concoctions to make the party more interesting, then serve your guests some drinks with fangs.
Ingredients: 1 1/2 ounce Tequila Don Julio Blanco1 ounce fresh lime juice1 teaspoon agave nectar3 blackberries4 basil leavesIce cubesPreparation: Muddle two blackberries and three basil leaves in Boston shaker.Add Tequila Don Julio Blanco, lime juice, agave nectar and ice into shaker.Strain contents into stem-less martini glass over ice and garnish with a blackberry and basil leaf on a toothpick.Source: Mixologist Duggan McDonnell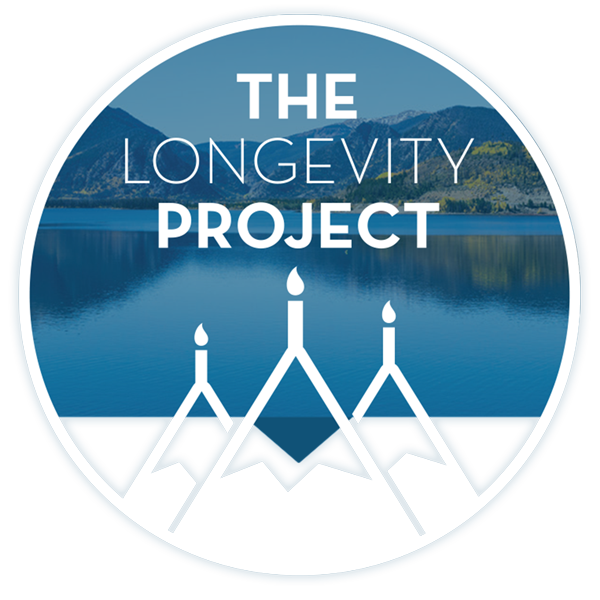 Participate in The Longevity Project
The Longevity Project is an annual campaign to help educate readers about what it takes to live a long, fulfilling life in our valley. This year Kevin shares his story of hope and celebration of life with his presentation Cracked, Not Broken as we explore the critical and relevant topic of mental health.
---
---
Chris Assad, bartender at Dish in Edwards, said that this is one of the most popular drinks on the menu. People love it. Its kind of fallish, it comes out kind of orangish, Assad said.Ingredients:2 ounces white rumLarge pinch of mint leaves1/2 fresh squeezed lime1/2 ounce simple syrup or sugar1/2 blood orange or concentrated blood orange juice3 ounces soda waterIce cubesPreparation:Mix white rum, lime, sugar and mint leaves. Muddle together. Add blood orange juice, soda water and ice then stir and serve in a highball glass.Its important to give it an aggressive stir, but dont shake it. If they shake it, the carbonation will make a mess, Assad said.
Ingredients:1 1/2 ounces Tequila Don Julio Blanco1/2 ounce limoncello1 ounce grapefruit juice1 teaspoon agave nectar1/2 teaspoon dark chili powderIce cubesOrange peel for garnishPreparation:Add Tequila Don Julio, limoncello, grapefruit juice, agave nectar and ice in a cocktail shaker and shake well.Strain contents into a tall glass filled with ice. Sprinkle dark chili powder over ice and garnish with orange peel. Serve in a highball glass.Source: Mixologist Duggan McDonnellArts & Entertainment Writer Charlie Owen can be reached at 748-2939 or cowen@vaildaily.com,
---
Support Local Journalism
---