Time Machine: A look back at past decades in the Vail Valley
1 year ago
Week of Sept. 29, 2016
Approximately 150 volunteers turned out to build a new playground in the Stratton Flats neighborhood in Gypsum.
---
---
Customers at the City Market in Eagle were adjusting to temporary entrance at the store as construction of the 16,000 square foot addition continued.
Three Ford GT prototype cars were ticketed by the Eagle County Sheriff's Office, Avon Police Department and the Colorado State Patrol after they were clocked at 101 mph heading east out of Glenwood Canyon.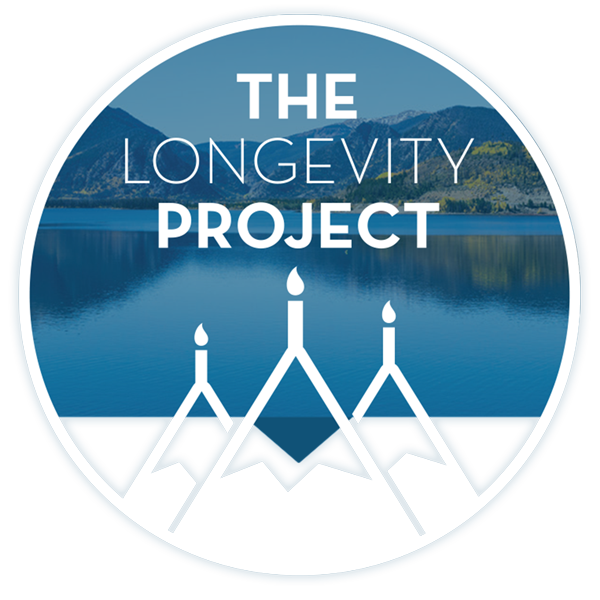 Participate in The Longevity Project
The Longevity Project is an annual campaign to help educate readers about what it takes to live a long, fulfilling life in our valley. This year Kevin shares his story of hope and celebration of life with his presentation Cracked, Not Broken as we explore the critical and relevant topic of mental health.
---
---
5 years ago
Week of Sept. 27, 2012
The Eagle County commissioners decided to hire a concept consultant to develop an expansion plan, and accompanying cost estimate, for the fairgrounds property.
---
---
Construction began for the Dotsero U.S. Highway 6 bridge replacement.
The first-ever Miss Eagle Valley Pageant was planned for local girls ages kindergarten through 12th grade. The event was a fundraiser for the Eagle Valley High School cheerleaders.
Yvonne Schwartz opened Yoga Off Broadway at the former Fusion home furnishings space located at Fifth and McIntire in Eagle.
10 years ago
Week of Sept. 27, 2007
The long-pending racial discrimination case against the town of Eagle was slated for trial before a federal judge in early 2008. The case dated back to a 2002 incident when the town revoked the liquor license for the El Tejano Bar and Nightclub.
Former Eagle Postmaster Samuel McGibbon pleaded guilty to felony theft and was ordered to pay back $6,630 he stole from the Eagle Post Office.
Electrobrand Fence Inc. began construction of wildlife fencing along Interstate 70 from Eagle to Dowd Junction. The $1.79 million project was scheduled for completion by the end of 2008.
20 years ago
Week of Sept. 25, 1997
B&B Excavating applied for a new special use permit to mine material from a high bench located above the Colorado River road at its confluence with Deep Creek. The gravel mining executives said the area was one of the few large gravel resources remaining in Eagle County.
First Evangelical Lutheran Church in Gypsum completed a $28,000 renovation that included restoration of the church's historical steeple and some of its 100-year-old stained glass windows. The church celebrated its centennial in 1988 and was placed on the National Register of Historic Places in 1993.
The EVHS Lady Devils volleyball team aced Battle Mountain out of its league title in two straight games.
Gypsum Town Council member Charlene Hartle resigned, announcing she was moving away from the area. For many years, Hartle operated the popular Valley Restaurant in Gypsum.
30 years ago
Week of Oct. 1, 1987
High winds whipped a U.S. Bureau of Land Management prescribed burn into an out-of-control fire. More than 800 ares of BLM property in the Spring Creek and Alkali Creek areas burned and 35 residents were evacuated. The BLM's district office in Grand Junction said the fire was the result of an error in forecasting.
Local Denver Broncos season ticket holders were miffed about the NFL players strike and the team owners' decision to hire replacement players for the season.
EVHS announced its Homecoming court candidates. For queen the candidates were Jeanie Mundo, Christina Roybal, Lisa Bradford, Suprena Crawford, Kim Hudspeth and Gina Jimison. King candidates were Che Bishop, Ronnie Book, Karl Schmidt, Brian Marcum, Roy Burki and Brett Davies.
The First Bank of Eagle County honored long-time employee Mary Ann Carter. Carter worked at the bank for 23 years as a secretary, bookkeeper and loan secretary.
40 years ago
Week of Sept. 29, 1977
Eagle County joined the computer age. Local firm Johnson and Kunkel, a land survey, civil engineering and date processing business, was hired to computerize the county's property taxation records. The county's Wang computers were state-of-the-art machines.
Vail Associates President Jack Marshall responded to District Attorney Jack Healey's decision to file criminal charges in connection with the fatal 1976 gondola crash. "The charges do no more than accentuate and compound the already sad and tragic nature of the occurrence," said Marshall.
Patty Warder was crowned queen and Bruce Bair was crowned king at the EVHS Homecoming celebration.
50 years ago
Week of Sept. 28, 1967
Vail Airways proposed an airmail service between Denver, Glenwood Springs and Eagle.
The Colorado Highway Department initiated construction of 3 1/2 miles of Interstate 70 east and west of Dowd Junction.
The EVHS Devils football team lost its Homecoming game to the Roaring Fork Rams. Elena Nottingham was crowned Homecoming queen.
Heavy rains damaged roads in the Colorado River area.
Vandals sawed down 10 power poles and their actions left residents in Red Cliff without television reception.
60 years ago
Week of Sept. 26, 1957
The Eagle Valley Rod and Gun Club printed up signs for local ranchers. The signs advised hunters to seek permission from landowners before entering private lands.
The town of Gypsum installed a sprinkler system at the Cedar Hills Cemetery.
Pearl Lewis of the Kinniknick Circle in Red Cliff was named to a national post with the Neighbors of Woodcraft.
Mabel Burris of the Gypsum Home Demonstration Club received honorable mention in a recipe contest sponsored by the Denver Post.
70 years ago
Week of Sept. 26, 1947
Residents from Leadville, Glenwood and towns throughout the Eagle Valley gathered at Camp Tigiwon for special ceremony honoring men whose names were on the Eagle County War Honor Roll.
Mrs. Charlotte Frazier became the wife of Evan Mayne at a ceremony at the Lutheran church in Gypsum.
Beverly Lundgren was installed Worthy Advisor of the Rainbow Girls.
A Denver motorist, in a hurry to get home, edged a car off of Highway 6 near Gypsum. Unfortunately for the Denver man, the other car was piloted by Eagle County Sheriff Murray Wilson. Wilson immediately arrested the other driver and charged him with careless driving.
The Eagle Theater installed a brand new Coke machine.
80 years ago
Week of Oct. 1, 1937
More than 100 alumni attend the Homecoming celebration at Eagle County High School. The celebration included a parade, foot race and a horse race. Quarterback Billy Belmire led the ECHS football team to victory at the Homecoming game.
A contingent of 13 Eagle County ranchers traveled to the Denver Livestock market.
---
Support Local Journalism
---