Time to party
It was as if Mother Nature had realized that she'd thrown too much snow at Colorado and, in a quick-fix effort to balance the books, sent a week of blue skies, blazing sun and barbecue-warm weather to melt away the excess before anyone upstairs took notice. Sure the sausages sizzled happily on the Blue Sky Basin grills, but all over the valley snow was turning back into water and sneaking out by any route that involved lazily flowing downhill. Suddenly trees were visible, rocks reappeared from their wintry blanket and the UPS man, missing since November, was found half-thawed from under a snowdrift, blinking like a surprised mole but seemingly none the worse for wear.It's come to that time of year where the local population's opinion is split perfectly in half. For the snow-obsessed, the warm weather and streams trickling down the roads is a stark reminder that the days of big powder, cold temperatures and immaculate groomers are coming to an end. For others the diminishing walls of snow beside the road and forests of icicles that melt and refreeze every day are preludes to slushy, pipe-surfing in the spring. They are an advance invitation to attend a day on the hill in a T-shirt and a cold one in your pocket. It is like a voice piping up in your head that says: "Right you've had your fun in the mountains, now what beach are we going to?"Although we still have the hectic spell of spring-breakers that is about to crash over the valley like a screaming, gaping avalanche of bright colors and on-mountain tom-foolery, most people are starting to relax a little and enjoy life. This time of the year is when the parties really start to go off and the energy that was so evident at the beginning of the season resurfaces with a vengeance sporting grime-stained boarding pants and a goggle tan.So what party will you be at?Django Walker rocks the countrysideDo you know what one of the best things in the whole world is? Anything if it's free. People go mad for it. It doesn't matter what it is, if it's free it's good. You see millionaires crowding each other for some washing powder sachets, Beaver Creek base is a veritable mad house come 3.30 p.m. when the free cookies get rolled out by the whitecoats and MTV has a whole corporate black-ops division that deals with covering up all the youth deaths that result from melee that is their T-shirt giveaways. It's true.Django Walker doesn't need to give anything away for free but he will, for you. Tonight, the rising star of Texas country-rock will play for the huddled masses at Checkpoint Charlie in Vail for the resumption of the Street Beat series which is a sequence of live shows that serves a two-fold purpose of entertaining the locals and tourists and laundering excessive Vail Resorts' profits. Also true.
Chris Botti blows up a stormLike Ramathorn in Supertroopers all of Chris Botti's power comes from his lips. A lifetime glued to the mouthpiece of his trumpet has resulted in the instrument virtually becoming an extension of his body. It could be worse though, imagine having a trombone for a mouth, or even more unfortunately, a French horn.Botti's creativity, charismatic stage presence and obvious sublime talents on his brass instrument all come together to deliver a singular stream of perfect pop-jazz and pure entertainment. Botti's mastery of his art has begun to be appreciated outside the world of jazz fans and onto the mainstream consciousness. He plays to all music lovers at the Vilar Center in Beaver Creek today.The Radiators turn up the heatNew Orleans' band The Radiators are like some sort of twisted, Babushka doll albeit it one created by an acid casualty with only the most tenuous of holds on reality. The outer layer resembles some simple, bread and butter rock 'n' roll but go beyond the first layer and you'll see and hear a whole lot more. Blues, R&B, jazz, country, Zydeco, soul, swing, and even gospel all make an appearance in The Radiators sound, integrated into their own identity through the 27 years of the band's existence.Nearly three decades has turned The Radiators from raw New Orleans hotshots into, paradoxically, a raging, purring machine. The members play together smoothly and seamlessly but the sound they create verges on sensory overload and forces the listener into all manner of strange dance floor movements and facial contortions.
Yellow Snow Tour hits white snow townOzzie rockers The Beautiful Girls and reggae soulster Mishka play 8150 on Friday as part of the Yellow Snow Tour. The venue will also play host to the new Teton Gravity Research movie, Tangerine Dream. So what better place to indulge the senses on Friday than Club 8150 where you can let your hair down to a band happy to swap the sunny shores of Australia for the chilly slopes of Vail, while simultaneously watching mind-blowing new lines from the Jackson Hole video crew?Blackalicious let loose with new albumBay Area hip-hop duo Blackalicious return to the valley on the back of their new album, The Craft. Band members Chief Excel and Gift of Gab have never failed to deliver on the stage and with three previous albums plus their new material to draw from the show at Vail music haunt 8150 will surely be one not to miss for lovers of perfectly delivered street poetry.Saturday will be a chance for Quannum crew followers to see how the band have developed and where they want to take you.
---
---
In It For Tim skip the jamband styleWhen they're not breaking guitar strings In it for Tim are three-piece rock band who are focused getting people on the floor and dancing to their sets of original material. Loud and local the boys jokingly refer to themselves as Nemo (New Emo) and in between songs about angst and youth and youth-angst and angsty-youth, Cure frontman Robert Smith hair-alike Anthony Juarez slips in a Radiohead cover to break up the noise, if only to let the crowd regain their breath before the next sonic onslaught begins. The Motet plays Afro-licious for the Afro-tasticThe Motet is a band with a name for eclectic and diverse musical contributions. Driven by their drummer Dave Watts the group plays music heavily influenced by Afro-beat, Afro-cuban, latin, funk and jazz.Their live shows are a constant flow of beats and harmonies that draw the crowd in and keep them entranced to the spinning rhythms and ebbs and flows of the bass.Afros are optional at the Sandbar on Monday.
The Breakfast serves rock, funk with extra jamThe Sandbar had better be ready for The Breakfast because things could get very messy if not. Winners of the, "Best New Groove," at the Jammy awards in 2004, The Breakfast is continually revising and improving on its sound. With a new album primed for imminent release, the group has driven their music into a new, harder-edged area. Funk tunes now flow as if with a raging life of their own and there are more straight-up rock songs that when unleashed on the audience creates a chain-reaction of dancing, wooping and smiling.Itals reggae to the coreThe original Itals come to play in Vail on Sunday. Old school in every sense of the word, reggae aficionados will be rubbing their hands in glee to see one of the progenitors of the reggae sound and hear true reggae played this sweetly.Showtime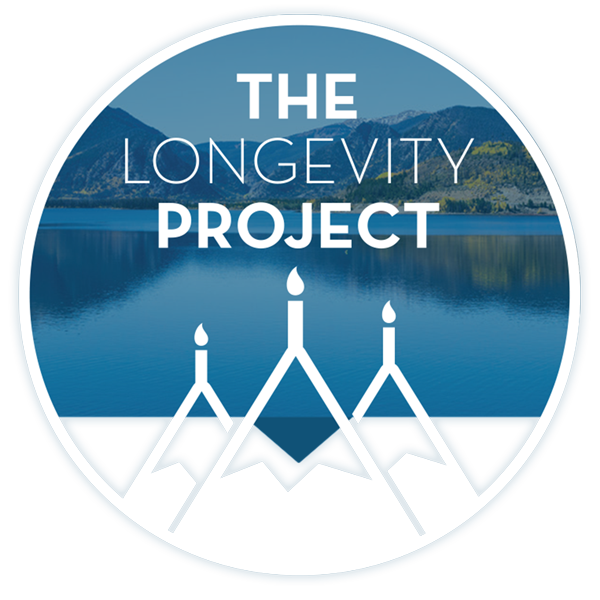 Participate in The Longevity Project
The Longevity Project is an annual campaign to help educate readers about what it takes to live a long, fulfilling life in our valley. This year Kevin shares his story of hope and celebration of life with his presentation Cracked, Not Broken as we explore the critical and relevant topic of mental health.
---
---
Today Django Walker at Street Beat at 6 p.m./Chris Botti at Vilar Center at 7:30 p.m.Thursday The Radiators at Sandbar at 10 p.m./Jazz and Beyond at Samana at 10 p.m./Bricktop at Loaded Joe's at 10 p.m.Friday Yellow Snow Tour feat. Beautiful Girls and Mishka at 8150 at 10 p.m./Phix at Sandbar at 10 p.m.Saturday Blackalicious at 8150 at 10 p.m. /In it for Tim at Loaded Joe's at 10 p.m.Sunday Grimy Styles at Sandbar at 10 p.m.Monday Motet at Sandbar at 10 p.m.Tuesday Itals at 8150 at 10 p.m./The Breakfast at Sandbar at 10 p.m.Vail, Colorado
---
Support Local Journalism
---