Tipsline
Something for kids
I'm calling in about the "Get the kids skiing." I do agree with them. We do need a bowling alley for our kids to have something to do. They used to have that free sledding at Meadow Mountain. They took that away from the kids. They've got everything downvalley, but nothing upvalley. Our kids can't afford to go downvalley to go bowling in Eagle. I think Avon needs to do something. The councilmen need to do something. They want the people's vote, but I mean come on, we've got bars for the grown-ups, but not everybody likes to go there. I think our kids need something to do so we can get them off the streets, but what's here in Avon? Nothing. So all the kids are out messing around, getting in trouble, because Avon can't afford anything for the kids, but they can do building, employee housing. Come on, let's get something going for the kids here.
Parading around
---
---
After reading Thursday, Oct. 16th's article in the paper regarding delinquent property taxes, maybe it would be a good idea if the county treasurer were invited to the next big league event that the valley throws where everyone gets in the society page. Maybe if the county treasurer would sit outside the front door, maybe we wouldn't have so many interesting people in the delinquency page. Just an interesting thought, as they're parading around in the valley getting their picture taken in the society page. Maybe they could pay their taxes, too.
Accounted for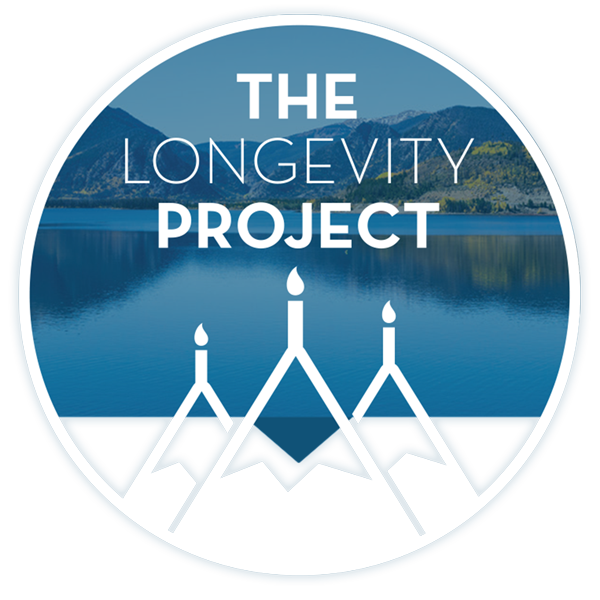 Participate in The Longevity Project
The Longevity Project is an annual campaign to help educate readers about what it takes to live a long, fulfilling life in our valley. This year Kevin shares his story of hope and celebration of life with his presentation Cracked, Not Broken as we explore the critical and relevant topic of mental health.
---
---
I guess we'll have to start calling Adam Aron the $10 million man. In case anyone didn't notice the real estate transfers last week, you would see that he purchased a Bachelor's Gulch lot for $869,000 or approximately, and sold the same lot the same day for approximately $2 million, which means he has a little profit of approximately $2 million on a piece of property that he didn't have to pay for until he purchased it. So let's see, that makes him the $10 million man.
Editor's note: Wrong. The sale was part of the $8 million bonus package.
Scattered format
---
---
I'm calling in reference to the Vail Daily's format. I request only that you come up with a consistent format, so that I know where the sports page, I know where the business section is, I know where the world news might be. If you could please come up with a consistent format, rather than scrambling about every day, by golly, I'd be a happy and satisfied customer, right here in our very own Vail Valley.
Editor's note: The paper varies from 40 to 120 pages, depending on season and day of week. The sports section always falls in the back of the A section. World news now is anchored in the middle of the A section on all days that the paper is small enough to keep in two sections. When the paper grows to three sections, world news usually goes in the B section. The business section usually falls at the end of the B section, but it does still float between the back of the B section and in the A section. We have been working on having sections consistently anchored in the same part of the paper each day despite the wide fluctuation of pages, which is a function of advertising sales. And we continue to work on this challenge.
Flip side
I'm just responding to the Friday, Oct. 17, Tipsline short little paragraph called "Out of hand" about the Kobe Bryant trial. Just as much as Kobe Bryant is innocent until proven guilty, the victim is a victim until proven not a victim, so I completely disagree with what this person had to say.
Tough case
I'm just calling in to say that I agree with D.R. in his editorial where he says, "Judge Gannett should just stop the show now in the Kobe Bryant case." I agree with him that if it does go to trial, it's going to be very difficult for those jury people to come up with a guilty verdict. So just stop the circus and send everyone home.
He knows, he knows
Just regarding the new list for Vail's Back Bowls by Steven Lloyd Wood, your writer, obviously he has never been in the Back Bowls. Chair 5 is a triple, not a double chairlift. And that was not the original lift put in in 1962. That's the second lift that was put in there. That was Chair 4 that was moved to Chair 5 when Chair 4 went to be a high speed quad. He ought to check his facts and get the information correct.
Editor's note: He's ridden the chair hundreds hundreds of times and feels terrible about the slip-up.
Cell phone fury
I'm calling because I think there's a problem with cell phone use around this town. Ninety percent of the drivers on the road around Avon, Edwards and Vail aren't paying attention to what they're doing, driving. Maybe they're on the phone, shuffling around for something in the passenger's seat. If I wasn't watching out for accidents, I'd be in an accident every day, trying to avoid somebody else's screw-up from sitting on the phone.
Bombast
My tip is, thank good God almighty for jake brakes. I love the sound of them coming down the mountain. Those of you that think jake brakes are bad have probably never driven an 18-wheeler. You should pick a fight with more truckers. Absolutely asinine, worst yet, suicidal. Leave the truckers to their business, keep to yours.
---
Support Local Journalism
---