Tokyo Police Club and Soft White Sixties hit the Vail stage for GoPro Mountain Games
Rosanna Turner
Daily Correspondent

If you go ...
What: Tokyo Police Club with opener The Soft White Sixties.
When: 6:30 p.m. Friday.
Where: Checkpoint Charlie in Vail Village.
Cost: Free.
More info: http://www.mountaingames.com
Following tonight's concerts, the GoPro Mountain Games will have one more night of music, on Saturday, with transcendental rock band A Million Billion Dying Suns and headlining band Cold War Kids. Location and start time is the same.
for some bands, quitting their day jobs to play music full time is considered a success. For a band who played at Madison Square Garden in New York City when they were fresh out of high school, defining success is a bit trickier. Tokyo Police Club was an indie rock band before the moniker was cool, and the group is now trying to move beyond the type of music they took part in popularizing. The quartet plays a free show tonight in Vail Village as part of the GoPro Mountain Games. Even though most of its members are still in their 20s, the group is ready to embrace a more rock-and-pop sensibility and begin a new phase of their career. With the group's new record, "Forcefield," released in March, the band members tried to create a new sound without leaving their indie rock roots behind.
"We definitely want the record to be a success," said lead singer and bassist David Monks. "I think it's naive for people to say that they make music just for themselves. … We want to sell records, make the music we want to make and make music on our terms."
---
---
'Rising above the genre'
Growing up in Ontario, Canada, Monks and the other members didn't expect to have careers as musicians.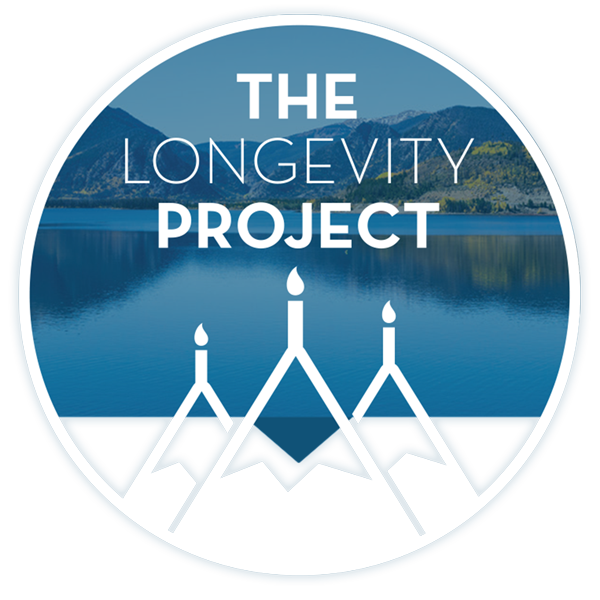 Participate in The Longevity Project
The Longevity Project is an annual campaign to help educate readers about what it takes to live a long, fulfilling life in our valley. This year Kevin shares his story of hope and celebration of life with his presentation Cracked, Not Broken as we explore the critical and relevant topic of mental health.
---
---
"You meet some musicians and they have a natural voice, it's in their blood," Monks said. "I don't think any one of us felt that way growing up. We could have been computer programmers or something, (but) this is what we got into and what we got good at."
Although Tokyo Police Club members take their career seriously, they wanted their new record to put people in a good mood.
"We like fun," Monks said. "Who doesn't like having fun? It's definitely an important emotion in music I think."
---
---
Almost 10 years together as a band, the group is now comfortable with writing the songs they want to play and sing, instead of trying to come up with a hit single that will help them sell out stadiums.
"We had our moment of being original," Monks said. "When we first came out what were doing was rare and original and also of the moment. Now we're coming from a place where we're not the flavor of the month, it's not our moment in the sun, so it's become more about working on your craft and lasting and rising above the genre."
'Working class soul'
While Tokyo Police Club is elevating its music above average indie rock, The Soft White Sixties are trying to rise from the San Francisco rock scene to a national touring act. The band opens for Tokyo Police Club tonight.
Until just recently, all of Soft White Sixties' members had day jobs and tried to focus on their true passion while still punching the clock. The band calls its music "working class soul," a fitting title for a group that's no stranger to taking orders from The Man.
"'Working class soul' is more about everyday reality and experiences," said guitarist and keyboardist Aaron Eisenberg. "Our songs are about relatable, everyday things. You don't need a dictionary to decipher what one of our songs is about. The music we've identified with, like Tom Petty, Motown and R&B — a lot of those styles of music are for everyday, working class people. We've always liked that approach to music and not name it as an exclusive, niche thing."
The band first gained recognition last year when Paste Magazine dubbed them one of the Top 25 Shows at SXSW. Even with a heavy performing schedule this summer, the group still isn't sure if quitting their day jobs is "a good idea yet," Eisenberg said.
"It really came out of necessity," Eisenberg said. "It wasn't' 'we don't need to work anymore.' We've just become so busy with touring and there wasn't really anyway to have a steady job."
With a sound reminiscent of The Black Keys and the Arctic Monkeys, it might not be long before "rock star" is the only title the Soft White Sixties need to put on the resume. As the group's popularity grows through word of mouth, there's less chance of the band being confused with a 1960s tribute band, like in the past.
"We've actually gone to (venues) where they thought we were going to be a bunch of 60-year-old white guys," Eisenberg said.
Catchy songs to sing along to
Soft White Sixties are still working hard for success, but putting on a good show for the crowd is its own reward.
"Being onstage is the most instantly gratifying part of it," Eisenberg said. "If you've had a long day, (you've) spent 14 hours driving from one city to the next and you're exhausted and tired and have been eating fried food all day, a song or two into the set and all of that gets canceled out. It's a pretty powerful part of it."
All of the GoPro Mountain Games concerts are free to the public, but both Soft White Sixties and Tokyo Police Club enjoy playing to new crowds and see it as an opportunity to win over more fans.
"When we play free shows, I'm glad we're a rock band that has choruses and catchy songs people understand," Monks said. "People want to have a good time at a concert. It's not that complicated."
Sometimes the simplest tunes can be the hardest to master. Writing a song that everyone can sing along to is more work than people realize, and it's what both Tokyo Police Club and Soft White Sixties often do best. At the GoPro Mountain Games this weekend, bouldering up the climbing wall isn't the only way to rock out. The bands playing tonight give you a chance to do that, too, well into the evening.
---
Support Local Journalism
---