Troubled girls find refuge in horse ranch
Charles Agar
Vail, CO Colorado

CARBONDALE " It looks like your average suburban house from the outside, but the home of Ranch Good Days in the hills above Carbondale is a beehive of activity.
On a recent sunny weekday afternoon, staff members unloaded bags of groceries and supplies, teenage girls returned from school and activities, or finished lessons on the computer. Others loaded feed bags for horses in the utility room. With eight teenage girls living in bunk beds in a moderate-sized home, lost shoes, minor disputes and general chaos are the norm.
In the middle of it all stands Donna Otabachian.
---
---
In 2003 Otabachian founded the equine therapy ranch and home for at-risk teenage girls " many from unstable foster homes and situations of domestic violence and substance abuse " and her goal is to provide safe housing and support for girls, something similar to programs for boys in other parts of the state.
"There is no housing for teenage girls in the Rocky Mountain region," Otabachian said. "Families are struggling to keep it together and there are young girls falling through the cracks."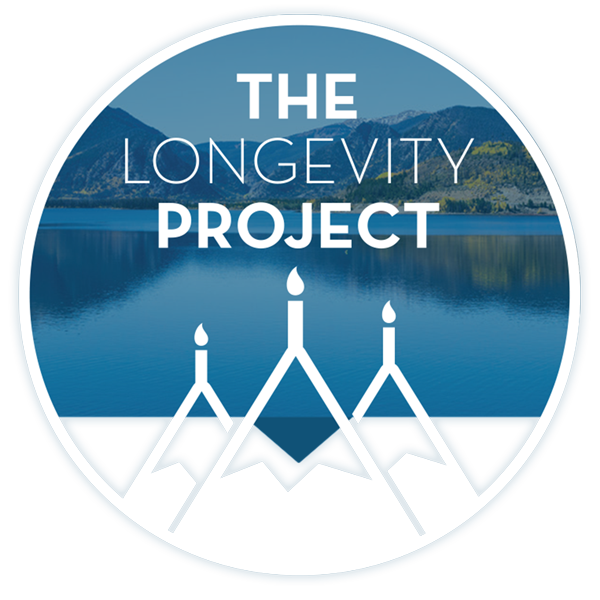 Participate in The Longevity Project
The Longevity Project is an annual campaign to help educate readers about what it takes to live a long, fulfilling life in our valley. This year Kevin shares his story of hope and celebration of life with his presentation Cracked, Not Broken as we explore the critical and relevant topic of mental health.
---
---
"They're great kids with bad stuff happening to them," Otabachian said of the six girls now living with her " Otabachian and her two daughters (a third is away at college) also live at the ranch.
Most of the girls take classes with an online school, Mt. Vista Academy, and said they enjoy their classes and communicating with their teachers via e-mail or phone. After wrapping up homework and helping with kitchen chores, the girls hurried into their work boots and piled into the minivan for the ride up the hill to the ranch.
Otabachian has one full-time staff member at the home, as well as a ranch manager and a number of volunteers who take care of the house and the 13 horses the ranch has rescued or been given.
---
---
Working with horses and having responsibilities is an important part of the Ranch Good Days program, she said. Each girl that comes to the ranch is expected to care for a horse, but the reason for the horses goes beyond responsibility.
"The horses also allow the child to feel they are wanted and needed and that they are loved," Otabachian said. "The other thing horses do is connect with the children when the children can't connect with an adult."
Wind whipped the grasses of Missouri Heights as the girls hoisted heavy bales of hay and hung feed bags on the horses.
"There's a lot of scooping poop," joked Patricia Robins, 13, who came to the ranch from Jefferson County three months ago. But she likes her responsibilities and worried about one of the animals that was getting a little "ribby" and seemed to need more nourishment and care.
"It costs just as much to feed a good horse as a bad horse," Otabachian said, and she hopes the ranch will pay for itself one day by breeding Western stock horses, a cross between Arabians and American Quarter Horses that are used as "cutting horses" to work cattle.
"We need to get Rosy's grain mask fixed," shouted Hannah Planalp from across the pasture.
Planalp, 16, who lived in Colorado Springs and Glenwood before coming to the ranch, is suing for emancipation from her foster family, and recently returned from a stay at her foster home.
She gets up every morning at 5:30 a.m. for the commute from the ranch to high school in Glenwood Springs. She returns in the afternoon to do chores and help feed the horses. Planalp is taking classes at Colorado Mountain College and said she'd like to study English and possibly law one day.
"I enjoy it," she said of life at the ranch. "We have some tensions," she admits, and it's not always easy to live with so many other girls, but they get by and spend a lot of time talking about what's going on in their lives, what they've been through and how they are coping.
"I've lived everywhere," said Felecia Dunn, 15, who is originally from Oklahoma but has moved to many foster homes across Colorado, most recently in Grand Junction.
Dunn, a Lakota Sioux who has lived at the ranch for five months, has worked with horses all her life and hopes to one day be a barrel racer and make it to the rodeo nationals. She too admits the ranch residents have their disagreements, but enjoys the ranch routine.
"It's typical girls' things," Dunn said of the occasional spats, usually over cooking duties or other petty things. But the girls work it out, she said.
"I'm a success story," said Christine Walker, 14, adding that she was one of the first girls to come to the ranch a year ago when there was just one horse and three mules.
"It's a lot safer up here," Walker said, comparing the ranch to life at home. But she's also proud that, after her time at the ranch, she's been able to reconnect with her family.
Walker said she's seen many girls come and go " and many who've really changed for the better " and said being around good people and working with the horses helps a lot.
"She came here and she found out how much she loves horses," Otabachian said of Walker, who recently earned a grant to continue her training with horses.
"Communication is a big thing here," Walker said. And the girls have regular family meetings to talk about issues, whether personal safety or cliques.
"I know what's working with these girls," Otabachian said, and if she is successful in a May 8 meeting with officials from the Department of Housing and Urban Development, Ranch Good Days is in line for as much as $5.2 million in federal funding.
Otabachian wants to accommodate 40 more girls by 2008 and is in the process of acquiring 370 acres in Missouri Heightsshe hopes to develop.
"Our mission is to bring national awareness to the status of children's plight," Otabachian said. And with other states watching the Ranch Good Days program, she said she hopes to "show it will work."
---
Support Local Journalism
---