Two Vail Valley locals on state Olympic committee
Lauren Glendenning
lglendenning@vaildaily.com
Vail, CO Colorado

VAIL VALLEY, Colorado – Two Vail Valley locals are on a committee that will consider submitting a bid to the U.S. Olympic Committee to host an Olympic Winter Games in 2022.
Harry Frampton, chairman of the Vail Valley Foundation, and Sarah Will, a Paralympian skier who lives in Edwards, are two members of the 22-member Denver Exploratory Committee announced Friday that "will identify the opportunities and challenges of a bid based on facts gathered by many others who have worked on this issue over a long period."
The committee will present its findings to Gov. John Hickenlooper and Denver Mayor Michael Hancock.
---
---
Colorado is the only state to ever win an Olympic bid – for the 1976 games – and turn it down.
The United States Olympic Committee, the organization that ultimately decides which U.S. city would be on a bid to the International Olympic Committee (IOC), has said it's not focused on bids right now until negotiations for television revenues with the IOC, which are underway, are worked out.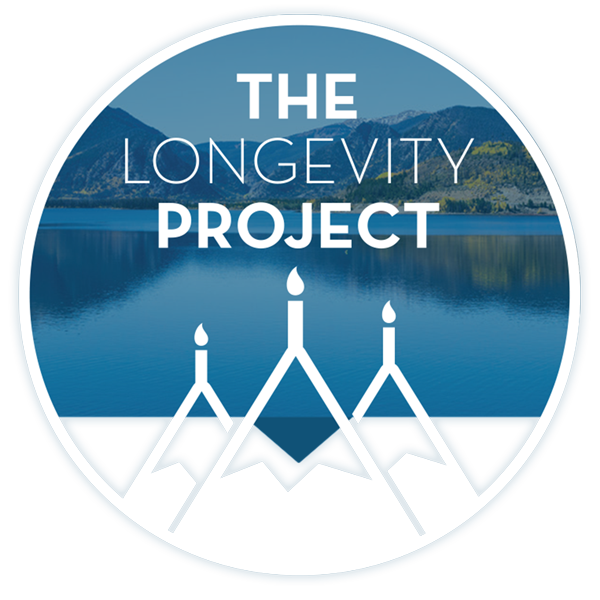 Participate in The Longevity Project
The Longevity Project is an annual campaign to help educate readers about what it takes to live a long, fulfilling life in our valley. This year Kevin shares his story of hope and celebration of life with his presentation Cracked, Not Broken as we explore the critical and relevant topic of mental health.
---
---
The exploratory committee is tasked with examining everything from the financial requirements for hosting an Olympic Games to the feasibility and economic impact, according to a joint statement released Friday morning by Hickenlooper and Hancock.
"The opportunity to pursue the Games is an endeavor worth taking very seriously," Hickenlooper said in the statement. "We've asked this exploratory committee to explore all issues relevant to Denver potentially submitting a bid to the (United States Olympic Committee). Those issues include making certain any bid would be financially sound and will help economic growth in the state. We would also want to find ways to showcase Colorado as the healthiest state in the nation for work and play no matter of a bid's outcome."
Frampton said Friday that all he knows as of right now is that he's on the committee and that members have a lot to explore.
---
---
"I have no earthly idea if we should do something or not," Frampton said of submitting a bid. Frampton said his role on the committee is solely to explore the feasibility of a Colorado bid. He said it has nothing to do with trying to argue for Vail Valley event venues.
"Nobody is there to argue anything," Frampton said. "This is a group of people that will look at it from a state-wide perspective. … This is not an advocacy group, the word is exploratory group."
The first meeting of the 22 minds will take place Jan. 7, said committee co-chair Anne Warhover, chief executive officer of the Colorado Health Foundation.
That meeting will provide members with the beginning of the "foundational education of what goes into the Olympics," she said.
Hickenlooper and Hancock made the committee appointments and looked for people with a wide range of knowledge and experience, Warhover said. They wanted people who could "objectively look at the facts with a critical eye."
Someone like Frampton, for example, has the experience of hosting World Cup ski racing since the Vail Valley Foundation has produced the Birds of Prey World Cup races since 1997. That experience means Frampton can provide a lot of insight as to what it takes to host such an event, Warhover said.
The Denver Sports Commission has done a lot of studies already on things like economics, financing and feasibility, Warhover said, but the exploratory committee could decide that more work needs to be done.
Things like transportation will need to be explored, too, because any of the big mountain winter events like skiing and snowboarding can't happen in Denver.
"We're not going to build a ski mountain in Denver," Warhover said.
Transportation along the Interstate 70 corridor has become more and more congested over the years, so that's a subject that will play a major role in the feasibility talks. Warhover said the Olympic bid, should the committee decide that Colorado should pursue it, could bring a sense of urgency to fixing some of the state's transportation problems.
"It's one of those things that may be a huge challenge that turns into an opportunity," Warhover said.
Vail Mayor Andy Daly said it would be great to see some kind of innovative transportation ideas pursued, or just dramatic improvements to the existing system in advance of a 2022 Colorado Olympics. Daly said he thinks a Colorado Olympic Games would be great for the state, and especially for Vail and Beaver Creek.
"I'd love to see the alpine events here," Daly said.
Daly said he'll be watching closely as things unfold, but first the USOC needs to finish up negotiations with the IOC over the television contracts.
Warhover said that is expected to happen around mid-2012, at which point the Denver committee needs to be ready. Once those issues are resolved and the door opens, Warhover said there won't be much time – maybe a year – to put together a bid.
She thinks the bid could be a bright spot for Colorado citizens, and hopes the whole state becomes engaged.
"I think people in Colorado really need to come together about something positive and fun, and this could really be it," she said, acknowledging that logistics and finances still need to be carefully considered.
Steve McConahey, former chairman of the Denver Metro Sports Commission, former Colorado Gov. Dick Lamm and British Columbia Premier Gordon Campbell discussed a Colorado Olympic bid at a Vail Symposium panel last March and even Lamm, who led the movement in the early 1970s that convinced voters to turn down the 1976 Olympics, said he's open to the idea of a future Olympics here.
If it's well-organized and transparent, it could bring the state honor, Lamm said.
And Campbell proved that hosting an Olympics doesn't have to ruin a city – Vancouver produced the Winter Games within budget.
McConahey said a Colorado Olympics would likely have two locations – Denver and a mountain location – and not be spread all over the state. And Vail and Beaver Creek, with racing infrastructure already being built for the 2015 World Alpine Ski Championships as well as the Eagle County Regional Airport just a half-hour away, are well-positioned to become the Colorado Olympics mountain venues.
Denver first has to beat out about three other American cities that will likely compete for the USOC's blessing in 2013 – Reno/Tahoe, Salt Lake City and Lake Placid. The IOC is expected to decide on a 2022 host city in 2015.
Community Editor Lauren Glendenning can be reached at 970-748-2983 or lglendenning@vaildaily.com.
---
Support Local Journalism
---