U.S. April death toll in Iraq passes 100
BAGHDAD " Five U.S. military personnel were killed over the weekend in Iraq, including three by a roadside bomb in Baghdad, the military said Monday, pushing the American death toll past 100 in the deadliest month so far this year.
Four Army soldiers died in eastern Baghdad, a predominantly Shiite Muslim area where U.S. and Iraqi forces have stepped up operations in the security crackdown that began Feb. 14. A Marine was killed in Anbar province, a Sunni Arab insurgent stronghold west of the capital.
An al-Qaida-linked group, meanwhile, vowed to pursue a "long-term war of attrition" in Anbar against U.S. forces and an alliance of Sunni tribal leaders who have turned against the terror network.
---
---
In violence Monday, a suicide car bomber apparently targeting an Interior Ministry convoy struck an Iraqi checkpoint near a busy square in the predominantly Sunni Arab area of Harthiyah in western Baghdad, killing four people and wounding 10, police said.
The bomber detonated his payload, causing part of the road to buckle, as he emerged from an underpass heading toward a checkpoint manned by Interior Ministry commandos. Those killed included two commandos and two civilians.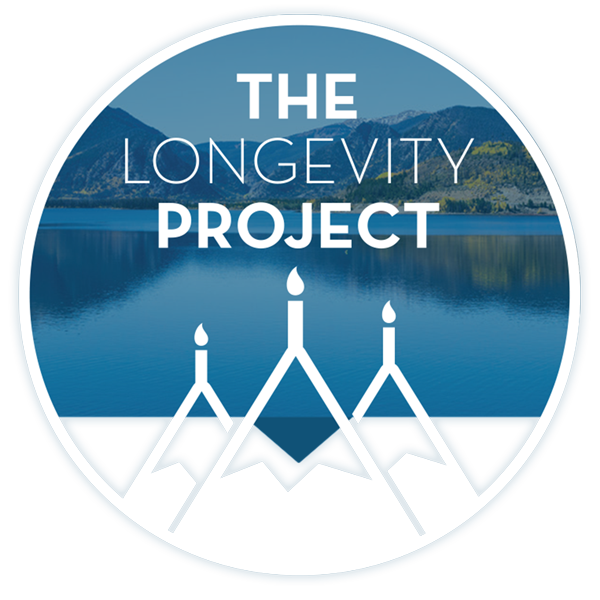 Participate in The Longevity Project
The Longevity Project is an annual campaign to help educate readers about what it takes to live a long, fulfilling life in our valley. This year Kevin shares his story of hope and celebration of life with his presentation Cracked, Not Broken as we explore the critical and relevant topic of mental health.
---
---
On Sunday, Iran agreed to join the U.S. and other countries at a conference on Iraq this week in Egypt, raising hopes the government in Tehran would help stabilize its violent neighbor and stem the flow of guns and bombs over the border.
Senior Iranian envoy Ali Larijani arrived in Baghdad on Sunday for talks with senior Iraqi officials ahead of the meeting, the highest-ranking Iranian official to visit Iraq since the collapse of Saddam Hussein's regime in 2003.
Larijani met Monday with Iraqi Foreign Minister Hoshyar Zebari and offered Iranian support for Iraq's government. "We see that Iraq's territories and unity must be preserved," he said.
---
---
Zebari stressed the importance of the meeting in Egypt.
"It is true that it aims to help the Iraqi government in improving security and stability, but it also has regional and international dimensions. It is in Iraq's interest that the atmosphere be good," Zebari said.
The killings of the Americans came as U.S. troops have been increasingly deployed on the streets of Baghdad and housed with Iraqi troops in joint security stations away from their heavily fortified bases, raising their vulnerability to attacks.
A roadside bomb killed three American soldiers and an Iraqi interpreter on a combat patrol Sunday in eastern Baghdad, the military said. A U.S. soldier was slain Saturday by small arms fire during a patrol in the same part of the city. A Marine was killed Sunday during combat operations in Anbar.
U.S.-backed Sunni sheiks and tribal leaders have begun turning against al-Qaida in Anbar, forming the Anbar Salvation Council. That has helped reduce violence in cities like the provincial capital of Ramadi but has triggered clashes for control of the vast desert area that borders Syria, Saudi Arabia and Jordan.
The Islamic State in Iraq, an umbrella group that includes al-Qaida, posted an Internet message saying militants were developing long-term plans and tactics for a "long-term war of attrition" against the Americans.
"The Marines do not confront the militants face to face but they hide themselves behind thieves and highway robbers," the group said, apparently referring to the tribal alliance. "The mujahedeen are ongoing in their fights against the enemies of God."
The U.S. weekend deaths raised to at least 104 the number of American troops killed in Iraq so far in April, making it the deadliest month since December, when 112 died. At least 3,351 personnel have died since the war started, according to the AP count.
April has been the deadliest month for British forces in Iraq since the first month of the war. The 11 British soldiers killed this month is surpassed only by the 27 deaths in March 2003, reflecting increasing violence in southern Iraq where they are based, particularly among Shiite groups vying for influence as Britain prepares to reduce its force.
British Defense Secretary Des Browne arrived in Baghdad on Monday and met with Iraqi Defense Minister Abdul-Qader al-Obaidi to discuss the security situation in the southern city of Basra, a ministry statement said.
In Basra, five people were reported killed by an explosion Sunday. Iraqi police initially said it was a car bomb, but the British military said it appeared the blast accidentally occurred while explosives and weapons were being moved.
Southern Iraq is mainly Shiite and rarely sees the car bombing usually blamed on Sunni Arab insurgents, although rival Shiite militias frequently clash and stage attacks.
On Monday, Iraqi commandos detained a suspected Shiite militia leader linked to death squad activities in the Basra area, according to a U.S. military statement.
The U.S. military also said a joint American-Iraqi raid Sunday was aimed at capturing "high-value individuals" in Baghdad's heavily Shiite district of Kazimiyah and the resulting clash killed one Iraqi soldier and eight gunmen.
Iraqi police in the area said the raid targeted a local office of radical Shiite cleric Muqtada al-Sadr and guards had clashed with the troops. The U.S. statement said none of the individuals targeted by the raid were captured.
Hundreds of Shiites waving Iraqi flags and posters of al-Sadr and his late father rallied Monday outside a revered Shiite mosque in Kazimiyah to protest the raid as funerals were held for those killed.
In northern Iraq, a parked car bomb struck a police patrol in a mainly Sunni Arab area in the northern city of Mosul, killing one policeman and wounding two, police Brig. Gen. Mohammed Idan al-Jubouri said.
The attack occurred at 8 a.m., about four hours after some 50 gunmen attacked a police station in the same area, prompting clashes as police chased the attackers through the streets. Four gunmen were killed and two were detained, while one policeman was wounded, police said.
A suicide bomber wearing an explosive belt blew himself up inside a funeral tent in a Shiite enclave in a volatile province north of Baghdad, killing at least 20 people and wounding 30, officials said.
The attack occurred at 6:30 p.m. as a Shiite family was holding a funeral in Khalis, a flashpoint Shiite city in Diyala province, where U.S.-Iraqi forces have seen fierce fighting with Sunni and Shiite militants.
Ibrahim Abdullah, a doctor at the local hospital, said 20 people were killed and 30 wounded in the blast.
---
Support Local Journalism
---