U.S. stocks continue recent surge
Ken Armstrong, Shane Fleury and Steve Shanley
The Northwestern Mutual Wealth Management Company — Vail Valley

In a jarring week that included yet a another terrorist attack in France, an attempted coup in Turkey and the killing of three police officers in Baton Rouge, American stock indexes continued their recent surge. In fact, both the Dow Jones Industrial Average (DJIA) and S&P 500 reached new highs on four of the five trading days, and the Nasdaq climbed back past the 5,000-point mark.
The bounce wasn't limited to United States indexes. Japan's Nikkei posted its best week in over six years, rising 9.2 percent, and Europe's Stoxx 600 added 3.2 percent. As for perceived safe havens, the yield on U.S. Treasurys rebounded from recent record lows, but Germany's 10-year bond sold at auction with a negative yield of -0.5 percent, a first (though it had traded with negative yields in June).
There are any number of explanations offered for the recent stock market upswing: the Brexit being less disruptive than feared, plenty of new evidence of a healthy U.S. economy, the Federal Reserve's rate-hike plans remaining on hold, the prospect of new fiscal stimulus in Japan after Prime Minister Shinzo Abe's party widened its control of Parliament in the recent election, and promising second-quarter earnings reports from companies such as JPMorgan Chase and Citigroup.
---
---
As Great Britain turns
Great Britain wasn't expected to have a new prime minister until September, but when one of the two candidates withdrew from the race, events proceeded at a dizzying pace. By Wednesday, David Cameron had moved out of 10 Downing Street and Theresa May was curtseying to Queen Elizabeth and taking over as her nation's second female prime minister. She then proceeded to overhaul the cabinet, naming Boris Johnson, who had led the Brexit campaign, as Foreign Secretary; dismissing Justice Minister Michael Gove, a divisive Brexiteer who had hoped to be prime minister; and replacing George Osborne as chancellor of the Exchequer with Philip Hammond. May, who had been the home secretary and in the "remain" camp, said she will follow through with the Brexit and focus on issues that were hot buttons for "leave" voters, such as immigration and the wealth gap. She said, "Brexit means Brexit, and we're going to make a success of it," adding, "there will be no attempt to remain inside the EU (European Union)." Meanwhile, the Bank of England (BOE) left its benchmark rate unchanged at 0.5 percent, though there's an expectation that it may act later this summer. The BOE's statement noted, "The overall resilience of the U.K. (United Kingdom) financial system, and the flexibility of the regulatory framework, had allowed the impact of the referendum result to be dampened rather than amplified."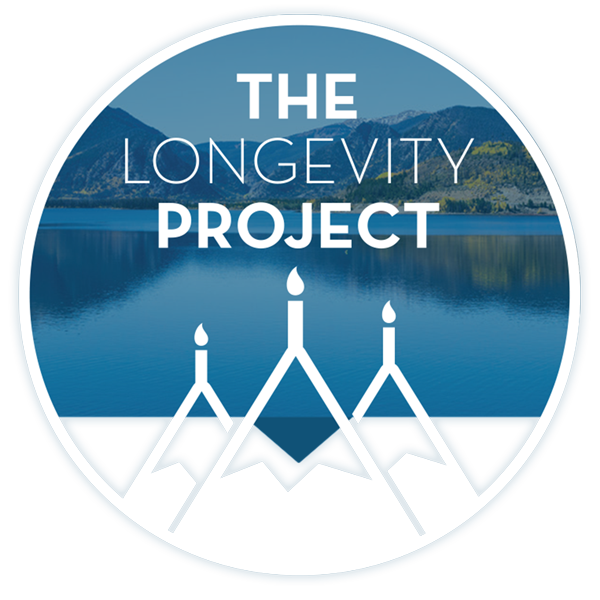 Participate in The Longevity Project
The Longevity Project is an annual campaign to help educate readers about what it takes to live a long, fulfilling life in our valley. This year Kevin shares his story of hope and celebration of life with his presentation Cracked, Not Broken as we explore the critical and relevant topic of mental health.
---
---
Brexit fallout
Uncertainty stemming from Britain's decision to leave the EU prompted the Organization for Economic Cooperation and Development to suspend publication of its monthly economic indicators until September. While Britain indicated it wouldn't initiate Article 50, which officially begins the up-to-two-year process of withdrawal from the EU, until late 2016 or early 2017, the EU was pushing Britain to act sooner rather than later, with its Economic and Financial Affairs Commissioner Pierre Moscovici saying, "The 'leave' vote has surprised the markets and the longer the uncertainty lasts, the costlier it becomes."
China's GDP
---
---
China reported that its gross domestic product (GDP) growth during the second quarter was up 6.7 percent from a year earlier, the same pace as in the first quarter. However, there was skepticism about the actual figure because of China's opacity when it comes to economic statistics, the impact of easier access to credit, and the level of government spending involved – it was up 20 percent in June from a year earlier).
Retail sales, inflation and industrial output all rise
As noted, there were a number of signs last week that signaled the good health of the American economy. For example, the Commerce Department reported that retail sales improved a solid 0.6 percent in June from the month before, compared to an increase of 0.2 percent in May, and were up 2.7 percent from a year earlier. Strong consumer spending is expected to drive up second-quarter GDP, with the Federal Reserve Bank of Atlanta now putting it at 2.3 percent compared to 1.1 percent for the first three months of 2016. In a sign that inflation is strengthening, the Consumer Price Index (CPI) was up 0.2 percent in June from the month before; its fourth consecutive month-over-month increase. Over the past year, CPI has been 1 percent. Core CPI, excluding food and energy, rose the same 0.2 percent from May and was up 2.3 percent over the previous year. The Producer Price Index (PPI) gained 0.5 percent in June and 0.3 percent for the last year; core PPI improved 0.4 percent month over month and 1.3 percent over the last year. The Fed said that industrial production climbed 0.6 percent in June from May; its strongest month this year, coming after a decline of 0.3 percent in May. Factory output rose 0.4 percent and capacity utilization was up to 75.4 percent from 74.9 percent in May. In other news, the University of Michigan said that its Consumer Confidence Index fell to 89.5 in July from May's 93.5. Wholesale inventories increased 0.1 percent in May from April. And first-time jobless claims for the week ending July 9 were unchanged at 254,000; the four-week moving average for the week ending July 2 fell 5,750 to 264,750.
The cost of health care
The U.S. government said that per capita spending on health care passed the $10,000 mark for the first time this year, mostly because of Medicare; by 2025, health care spending will total 20 percent of the economy compared to 17.8 percent in 2015.
A look ahead
This week's releases will revolve around the housing market, with updates from the National Association of Home Builders, the latest on housing starts and building permits and a report on existing home sales. Other news will include the Conference Board's Leading Index, consumer comfort and more second-quarter earnings releases.
This commentary was prepared specifically for your wealth management advisor by Northwestern Mutual Wealth Management Company®.
The opinions expressed are as of the date stated on this material and are subject to change. There is no guarantee that the forecasts made will come to pass. This material does not constitute investment advice and is not intended as an endorsement of any specific investment or security. Information and opinions are derived from proprietary and non-proprietary sources. Sources may include Bloomberg, Morningstar, FactSet and Standard & Poors.
All investments carry some level of risk including the potential loss of principal invested. Indexes and/or benchmarks are unmanaged and cannot be invested in directly. Returns represent past performance, are not a guarantee of future performance and are not indicative of any specific investment. No investment strategy can guarantee a profit or protect against loss. Although stocks have historically outperformed bonds, they also have historically been more volatile. Investors should carefully consider their ability to invest during volatile periods in the market. The securities of small capitalization companies are subject to higher volatility than larger, more established companies and may be less liquid. With fixed income securities, such as bonds, interest rates and bond prices tend to move in opposite directions. When interest rates fall, bond prices typically rise and conversely when interest rates rise, bond prices typically fall. This also holds true for bond mutual funds. High yield bonds and bond funds that invest in high yield bonds present greater credit risk than investment grade bonds. Bond and bond fund investors should carefully consider risks such as: interest rate risk, credit risk, liquidity risk and inflation risk before investing in a particular bond or bond fund.
The Dow Jones Industrial Average Index® is a price-weighted average of 30 blue-chip stocks that are generally the leaders in their industry. It has been a widely followed indicator of the stock market since October 1, 1928.
Standard and Poor's 500 Index® (S&P 500®) is a capitalization-weighted index of 500 stocks. The index is designed to measure performance of the broad domestic economy through changes in the aggregate market value of 500 stocks representing all major industries.
Standard & Poor's offers sector indices on the S&P 500 based upon the Global Industry Classification Standard (GICS®). This standard is jointly maintained by Standard & Poor's and MSCI. Each stock is classified into one of 10 sectors, 24 industry groups, 67 industries and 147 sub-industries according to their largest source of revenue. Standard & Poor's and MSCI jointly determine all classifications. The 10 sectors are Consumer Discretionary, Consumer Staples, Energy, Financials, Health Care, Industrials, Information Technology, Materials, Telecommunication Services and Utilities.
The NASDAQ Composite Index® Stocks traded on the NASDAQ stock market are usually the smaller, more volatile corporations and include many start-up companies.
NASDAQ – National Association of Security Dealers Automated Quotations. The NASDAQ is a computer-operated system owned by the NASD that provides dealers with price quotations for over-the-counter stocks.
The 10-year Treasury Note Rate is the yield on U.S. Government-issued 10-year debt.
---
Support Local Journalism
---