Vail becomes a safe haven after 9/11
Lauren Glendenning
lglendenning@vaildaily.com
Vail CO Colorado

VAIL, Colorado – After Sept. 11, 2001, Vail became a place for several people who wanted to escape the fury the terrorist attacks on America left behind. It was a place they could feel safe; a place where they could at least try to forget everything that had happened.
Ten years later, many of those people who found peace here haven't left or have found ways to continue to come back as often as possible.
Vail was a place that was distant from the chaos and the fear the terrorism left behind in 2001. It was a place where you didn't have to think about all of that.
---
---
It's how New York City Fire Department Lt. Ken "Whitey" Christiansen ended up coming to Colorado. After responding to Ground Zero and losing more than half of the guys in his lower Manhattan firehouse on 9/11, Christiansen was struggling throughout the aftermath of that day.
"It was a day that changed our lives forever," Christiansen said.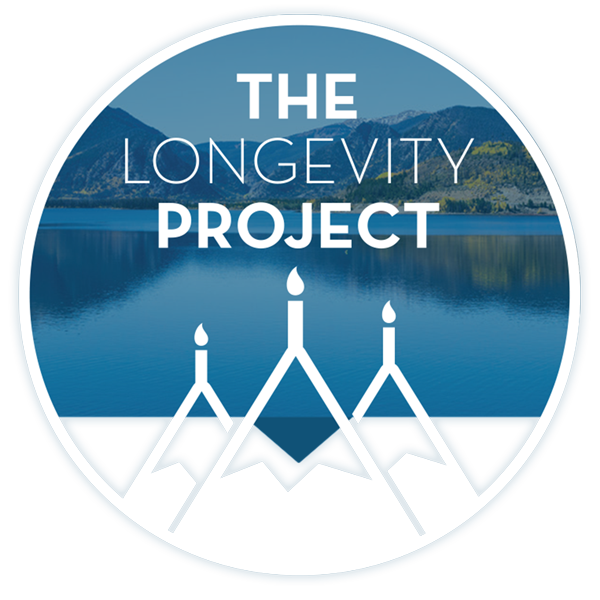 Participate in The Longevity Project
The Longevity Project is an annual campaign to help educate readers about what it takes to live a long, fulfilling life in our valley. This year Kevin shares his story of hope and celebration of life with his presentation Cracked, Not Broken as we explore the critical and relevant topic of mental health.
---
---
A firefighter's struggles
The memories of 9/11 are still so raw for Christiansen. He gets choked up as he talks about what happened that day, even 10 years later. It's something that he'll live with forever, but in Vail, the pain is eased.
He and three other firefighters took a ski trip to Aspen the winter after 9/11. They loved Colorado, and Christiansen ended up coming to Vail a couple of years later. It was in Vail that he made long-lasting friendships with locals like Bart-n-Yeti's owner Dennis Foley and Lifthouse Condominiums General Manager Packy Walker.
---
---
Now, Vail is his place to escape fast-paced New York City and the memories from 9/11. Christiansen comes back often and said he's practically a part-time resident now. His wife often joins him, too.
"Colorado basically saved me – period," said Christiansen, with his thick New York accent. "It opened up a whole new world for me coming out here. You just got away. It cleared my head of everything."
Christiansen saw things that day that the rest of Americans can't imagine. They saw things that didn't make it into any of the documentaries aired on television each year. They saw things they didn't want to see, and those memories continue to haunt the emergency responders who were there to this day.
"The (things) that we saw, no one should see. The things we had to do, no one should have to do, but that was our job," Christiansen said. "If it happened tomorrow, everyone would do exactly the same thing again without even thinking. No one would run away. That was our job."
And because of that selfless attitude that so many firefighters possess, many of the men and women who responded on 9/11 are suffering physical consequences now.
Christiansen had to retire in 2007 after more than 25 years as a New York City firefighter. The asbestos and tiny particles of concrete and glass that he breathed in at Ground Zero have taken a toll on his lungs. He estimates that at least 75 percent of the firefighters who were at Ground Zero on 9/11 and the days that followed are no longer able to work.
"Everyone's getting sick. People are getting cancers that nobody's ever heard of," Christiansen said.
Some of the firefighters – Christiansen can think of two or three off the top of his head – struggled so much emotionally after the attacks that they found suicide as the only answer. They just couldn't deal with the guilt they felt for surviving that day when so many others were killed, Christiansen said.
"I got all screwed up, and I was a senior guy," Christiansen said. "I had years on the job, over 20 years. The guys that concerned me the most were the guys with a year on the job. They were 21 or 22."
Christiansen, who stays at the Lifthouse when he's in Vail because Walker has made it so affordable for him, said coming to Colorado is the best thing that's ever happened to him. He met all the right people who just welcomed him with open arms. Several fellow New York City firefighters have also come out here and they're all treated with the same hospitality, Christiansen said.
His friends in Vail have also turned him onto reading, something he now does almost every day outside on a bench in Lionshead. He calls it "Whitey's Park."
"I'll sit and read all day. It's quiet. To me, it's the best thing," he said.
As for how he'll spend the 10th anniversary of 9/11, he's not really sure. He'll be in Colorado and said he certainly won't be flying on the 11th, but beyond that he's not sure how he'll end up spending the day.
"When I wake up Sunday morning, I don't know what I'm going to want to do," he said. "If I watch the TV I have a real hard time with it, I get all messed up."
There's good and bad in everything, though, he said. If it wasn't for 9/11, he never would have been spending all this time in Colorado.
"We do the best that we can. I'm not going to sit at home on a recliner and waste the rest of my life," Christiansen said. "I'm very lucky. I got lucky with the people here in Vail. I can't say enough about the (Vail community) how they've helped us out."
Pilots' lives changed, too
John Reimers and his wife, Regina, moved their family to Vail from Charlotte, N.C., one of the largest banking cities in the United States, shortly after 9/11.
The Reimers, both pilots for US Airways, thought Charlotte could be a target. They knew it was a remote possibility, John Reimers said, but it played a factor in their decision to go ahead and build a house on the lot they already owned in Vail.
They were thinking the lot would eventually be the site of their retirement home, but after Sept. 11, they decided to move to Vail way ahead of schedule.
"We just thought it would be safer for our family," John Reimers said. "(9/11) wasn't the only factor, but it was a contributing factor."
The place the Reimers call home isn't the only thing that changed after 9/11. As airline pilots, the Reimers see the changes practically daily.
"We can't just come out of the cockpit anymore," John Reimers said. "We're really cut off from our crew members and our passengers, and I don't think that's a good thing."
The security screening hasn't just increased for passengers, either. John Reimers deals with heightened security daily, and said pilots can often be picked out for even more rigorous security.
"TSA (Transportation Security Agency) kind of thinks, since we have access to the aircraft, that somebody might compromise security by becoming a pilot," John Reimers said. "We're a bit more scrutinized."
Pilots used to be able to carry things like pocket knives and screwdrivers on board – things that could help them tighten a loose screw or make a simple repair – but not anymore.
Pilots are also always looking for security threats throughout the day, which means they have to focus their attention to things they might not have had to focus on before 9/11.
"Every day is a new adventure," John Reimers said. "I've got about 10 more years of work. It's just not fun anymore (after 9/11). It's taxing. It's mentally fatiguing."
A New Yorker becomes a Vailite
Solaris developer Peter Knobel wanted to move to Vail before 9/11 and had lived here for a few months per year in the three years before 9/11. But with two young children in school in Manhattan, the Knobels decided to stay put.
But 9/11 was a day that made the Knobels reconsider a permanent move to Vail.
"That event gave us the opportunity to try someplace we loved," Knobel said.
Knobel remembers seeing 9/11 unfold just miles from his Manhattan home on 73rd Street, between Fifth Avenue and Madison Avenue. He watched it on television while his children were at school.
"We had to go get our kids," Knobel said. "We left New York City. We had a house in the Hamptons and stayed there for three days. Then we came back to New York City and made a decision – why don't we try Vail for the rest of that school year."
Knobel said he loves New York and always will, but 9/11 was one of the main reasons he left and found himself in a place he also loves.
"I wanted to move here anyway," he said.
Community Editor Lauren Glendenning can be reached at 970-748-2983 or lglendenning@vaildaily.com.
---
Support Local Journalism
---