Vail candidates list town threats
Editor's Note: The Vail Valley Chamber and Tourism Bureau sent questionnaires to the candidates running for Vail Town Council. This is a final sampling of their responses. One-on-one interviews with the candidates by Vail Daily reporter Stephen Lloyd Wood will follow Sunday and throughout the week.
What do you see as the three most pressing issues facing Vail?
Greg Moffet: Loss of population diversity. Continue to focus on keeping all demographics here. We did a great job building rental and for-sale properties for seasonal and first-time homeowners, now we need to focus on family-sized housing, specifically on the Hud Wirth site. Our economy, including retail mix/product, aging bed base, impact of redevelopment. Revise the Town Code to streamline processes and cut down on the brain damage of doing business in Vail. Form the Business Improvement District to give the local businesses greater self-determination. Encourage re-developments and the Conference Center to get going. On a more micro-level, I've interceded on behalf of several businesses when the laws were being applied in ways that defied common sense. I also encouraged the town staff to develop a "buy locally" program that has increased the amount of business the town does with local merchants –for example, the town is buying its tree lights from a Vail merchant this year. Highway noise – it's driving people away. Pass ordinances restricting noise output on Interstate 70 – we can do this because we annexed the highway into town a couple years ago, and I had this in mind at the time – and then enforce the noise restrictions and speed limits especially on trucks. Lobby state and federal authorities – I already have a dialogue going with Rep. Mark Udall's office. Use our ordinances to lever more powerful lobbyists to apply pressure to the state to fast track solutions for Vail.
---
---
Paul Rondeau: Declining sales tax, old buildings and dead shoulder season.
Kim Ruotolo: 1. Loss of residents – I would encourage development of "middle management/family-sized" housing and of amenities that are attractive to residents and guests alike. 2. Decline in business revenue – I would encourage a revamping of the business license process to make it easier for new businesses to get started in Vail. I would encourage private redevelopment and renovation, as well as any efforts to diversify and increase retail mix. 3. Building the conference center – the voters approved a conference center and we are collecting taxes specifically for that purpose. We should move forward to sooner realize the benefit of the facility.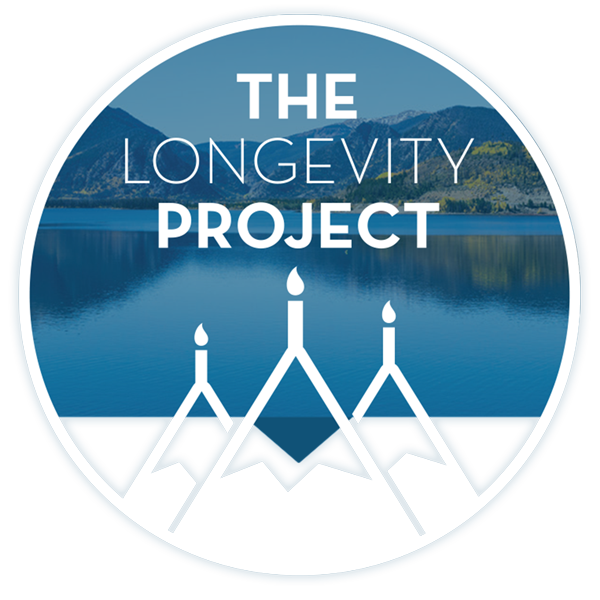 Participate in The Longevity Project
The Longevity Project is an annual campaign to help educate readers about what it takes to live a long, fulfilling life in our valley. This year Kevin shares his story of hope and celebration of life with his presentation Cracked, Not Broken as we explore the critical and relevant topic of mental health.
---
---
Rod Slifer: Seasonal Parking, economic revitalization of Vail and redevelopment of Vail.
Mark Gordon: It is not three issues and not three hundred issues that concern me. We as a community need to stop looking backwards at the so-called "glory days" and we have to start concentrating on the future. My relatively short time in Vail -3 years – uniquely qualifies me to focus on today and tomorrow, but all the while respecting and learning from the past.
Bill Jewitt: Decreasing sales tax revenues. Invest in Vail – repair roads, bring in new business, make town fun and colorful again. Lack of trust in government – act clearly and expeditiously to solve problems, insure free flow of information and response to citizens concerns and reduce red tape. Fiscally responsible management – evaluate projects on ability to enhance revenues until we have sufficient reserves. work to return budget for sales tax revenues to a 50-50 split – operations and capital – to insure necessary capital improvements and repairs.
---
---
Kent Logan: Loss of jobs. Eliminate empty store fronts, require town departments to "buy local," and boost marketing overlays. Safeguard our financial position. Keep property taxes low
What strategies/changes do you see as potential solutions to the decline in sales tax revenue?
Rondeau: More revenue through a variety of small things and reduce town's operational expenses.
Ruotolo: If sales tax continues to decline, we may need to consider diversifying our sources of revenue.
Slifer: We are beginning to make progress in this area. We need to get redevelopment projects, Four Seasons, Vail Village Inn, Front Door, Lionshead and Sonnenalp, to name a few, completed. We need to increase the amount of retail space to create a retail mass that attracts visitors.
Gordon: We have to be proactive and stop the decline. We need to turn day skiers into overnight guests through increased and better marketing. We need to fill empty storefronts by seriously exploring an empty space assessment. A new business incubator should be immediately formed to work on our retail mix. The conference center has to be built now, and the new hotels and retail space need to open ASAP.
Jewitt: The retail core needs to be repaired and reinvigorated with a sense of excitement and fun. New retail can provide a shopping experience not available elsewhere. Restaurants can stay open later providing a sense of excitement. Nightclubs and live music can make Vail a must visit location.
Logan: 1. Eliminate empty store fronts. 2. Require town to "buy local."
Moffet: Get the new bed base on line ASAP. Get the conference center up and running ASAP. Get the base area renovation competed ASAP.
Do you support a West Vail Fire Station?
Ruotolo: Yes.
Slifer: Yes, I always have.
Gordon: Yes. But we can't afford to be solely reactive. We have to stop making rash decisions and then later changing our minds. The town of Vail government needs to be proactive. We have to develop a long-range master plan and then communicate this with effectively to the citizens of Vail. We can then see how the West Vail Fire Station fits into the big picture. We should also see how any of our capital projects fit within the framework of the master plan.
Jewitt: Although I feel that the real need in West Vail is for emergency medical services, not a fire house, I will support the new fire house as the next best alternative.
Logan: Yes
Moffet: Yes
Rondeau: Absolutely – for meeting minimum response time, for back-up in event of multiple events in town and on I-70.
Note: The eighth candidate, Dave McDougall, did not turn in his responses.
---
Support Local Journalism
---