Vail Daily Candidates' Questionnaire: Kim Ruotolo
– Name: Kim Ruotolo
– Age: 35
– How long have you lived in Vail, and where did you come from originally?:
---
---
"I have lived in Vail since February 1992 (almost 12 years). I am originally from a small town in Georgia (Commerce, population around 4,000)."
– Occupation: reservations manager, Tivoli Lodge; director, Etiquette Consultants of Colorado.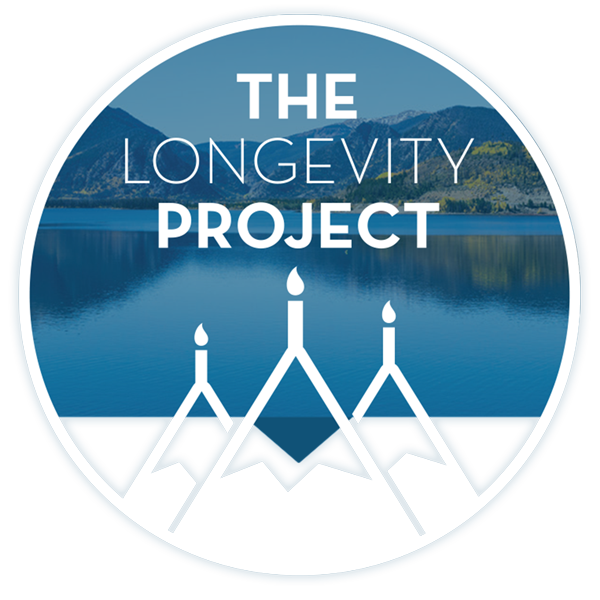 Participate in The Longevity Project
The Longevity Project is an annual campaign to help educate readers about what it takes to live a long, fulfilling life in our valley. This year Kevin shares his story of hope and celebration of life with his presentation Cracked, Not Broken as we explore the critical and relevant topic of mental health.
---
---
– Political/government experience: Board Member of the Vail Local Housing Authority since 2001; recently reappointed by Vail Town Council to five-year term."
1) – What specific concerns or issues led you to run for Vail Town Council? "I am very concerned about the overall vitality of the town. We seem to be losing our charm and need to be reinvigorated. I am concerned about the "flight' of residents to downvalley communities."
2) – What do residents of Vail want from local government, and how do you plan to meet their needs?
---
---
"They expect good, concise decisions that will benefit the town now and in the future. I plan to review every issue with two thoughts in mind: Is this economically viable and responsible and will this benefit the residents and guests of this town?"
3) – What personal qualities do you feel you offer that will best benefit town government?
"I offer a viewpoint that currently is not represented on our council – that of a working mother with young children. I am honest, ethical, decisive and I have a good sense of humor – valuable in any life situation!"
4) – The most recent Vail Community Survey identified "sustaining economic vitality of businesses in Vail" as the most important issue on the minds of Vail's residents. How do you plan to address that?
"I would address it by supporting redevelopment efforts that diversify the mix of retail and lodging. These initiatives create a greater supply of commercial space which should lower rents to businesses and encourage new business to locate in our town. More diversity in retail and lodging will also be appealing to visitors and will help attract more guests. I also would support continued funding of effective marketing efforts."
5) – The second-biggest issue on the minds of Vail residents is the "protection of Vail's environmental resources." How do you plan to address that?
"Vail is a leader in preserving the environment, whether through open-space acquisition within town boundaries or with efforts such as funding and research into clean up of Black Gore Creek. I would support these initiatives and others that retain or improve our environmental resources."
6) – The third-biggest issues on the minds of Vail residents is "adequate and safe parking for peak visitor periods." How do you plan to address that?
"We must build another layer on the Lionshead parking structure sooner rather than later. Efforts currently underway to widen shoulders along South Frontage Road will improve safety of on-street parking in the near-term. Creative solutions, in collaboration with employers, should be discussed."
7) – Declining sales-tax revenues are being blamed for a decline in Vail's economic vitality. If elected, how would you turn things around?
"Development efforts currently planned should increase our taxable bed base and increase our commercial space. This alone should help revive sales-tax collection. We should seriously consider a "non-use" fee in Vail's core areas for landlords who are leaving store fronts vacant for extended periods of time. This would encourage them to be more proactive in filling their space, which in turn would provide the town with more revenue."
8) – Vail began as a ski resort and evolved into a community. Where do you see this ongoing evolution going over the next 10 years?
"Vail will always be a ski town. I hope to encourage more people to choose Vail as their home, which will help to make it a more vibrant community. The ski mountain should be just one component of what makes Vail exciting and lovely. The residents add the uniqueness."
9) – The Donovan Park Pavilion is the first permanent community amenity built by the town of Vail since the Vail Public Library in 1983. What kind of facility, if any, would you most like to see in the future and how would you propose funding it?
"I would like to see a small indoor recreation facility with a possible community art studio component. This would be an amenity attractive to residents and visitors of all ages. We would fund it with capital improvement funds when available."
10) – If not stated above, what is your position on the Vail Conference Center?
"The conference center was approved by the voters of Vail in the last election and absolutely should be built in the near future, or the next three years."
11) – The approval of housing at Middle Creek and the purchase of Timber Ridge are significant steps in Vail's efforts to bring affordable housing to its employees. Do you believe the town should be more involved – or less involved – in providing housing?
"As a member of the Vail Local Housing Authority, which helped to facilitate those initiatives, I believe we have the right balance of involvement in providing housing. We should also continue to encourage private employers/companies to provide housing for their employees in Vail. Without people from diverse economic and social groups living in our town, it will become dull and lifeless.
12) – What is your position on building another fire station in West Vail?
"A fire station should be built in West Vail to improve response times to West Vail, Intermountain and Matterhorn.
13) – What is your position on consolidating fire and emergency services with other agencies downvalley?
"The most important thing is to provide the citizens of our town the best protective services available. If there is concrete proof that consolidation would provide greater service than we currently enjoy, at a better price, I would consider it."
---
Support Local Journalism
---