Vail Daily Candidates' Questionnaire: Mark Gordon
– Name: Mark Gordon
– Age: 40
– How long have you lived in Vail, and where did you come from originally?
---
---
"I've lived in Vail for 3 years. My wife and I moved here from Louisville, Ky. I have lived in Tampa, Fla., Long Island, N.Y., Bloomington, Ind. and Jerusalem. I have also traveled extensively throughout the U.S. while working in the trade show industry."
– Occupation: "Lead at Vail Resorts Communication Center. The Communication Center is responsible for monitoring fire and burglar alarms, lost and found, security dispatch, and grooming and snow reports."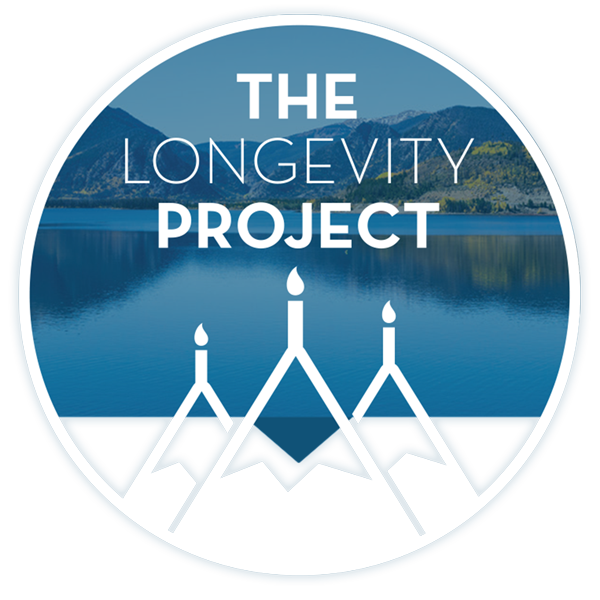 Participate in The Longevity Project
The Longevity Project is an annual campaign to help educate readers about what it takes to live a long, fulfilling life in our valley. This year Kevin shares his story of hope and celebration of life with his presentation Cracked, Not Broken as we explore the critical and relevant topic of mental health.
---
---
– Political/government experience:
"I have been a lifelong political activist. I have volunteered for many political campaigns and I have worked as a poll judge. I was president and co-founder of the Graduate Employee Association at Indiana University. And I have always been involved, from religious organizations to neighborhood associations."
1) – What specific concerns or issues led you to run for Vail Town Council?
---
---
"I want Vail to be the best that it can be. My candidacy is focused on making sure that Vail is a vibrant town and an inclusive community, with a thriving, diverse business sector."
2) – What do residents of Vail want from local government, and how do you plan to meet their needs?
"I know that as a resident of Vail, I want to have confidence in and trust my local government. We, the residents, expect them to spend our tax dollars wisely and they should always be looking out for the benefit of the entire community. I will always keep this in mind as a Town Council member."
3) – What personal qualities do you feel you offer that will best benefit town government?
"I'm smart enough to know I don't have all the answers and I'm optimistic enough to believe I can make a difference."
4) – The most recent Vail Community Survey identified "sustaining economic vitality of businesses in Vail" as the most important issue on the minds of Vail's residents. How do you plan to address that?
"We need to turn day skiers into overnight guests through better marketing. We need to fill the 30 empty storefronts by seriously looking at instituting an empty storefront assessment as well as a dialogue with landlords. We should immediately start a new targeted business incubator to work on our retail mix. The town has to expedite the approval process for the conference center, the new hotels, and new retail space."
5) – The second-biggest issue on the minds of Vail residents is the "protection of Vail's environmental resources." How do you plan to address that?
"The environment and our natural surroundings are the engine that drives the entire valley. We need to look into improving fuel efficiency of the town's vehicle fleet and the public buildings, as well as continue to work on the health of the local waterways. We need to explore the use of alternative fuels such as wind generated electricity."
6) – The third-biggest issues on the minds of Vail residents is "adequate and safe parking for peak visitor periods." How do you plan to address that?
"We should pursue adding an additional level to the Lionshead Parking Structure. We also need to explore ways of making Frontage Road parking safe as well as charging for the space. But the biggest parking problem is that not enough of the parkers are shoppers. I propose that we institute a voucher system in next year's parking plan giving 50 percent of the dollars paid to park back to the parkers in the form of a voucher to be used at any town of Vail business."
7) – Declining sales-tax revenues are being blamed for a decline in Vail's economic vitality. If elected, how would you turn things around?
"We need a government that is as efficient and smart as possible, but we can't afford to cut services that will jeopardize our community's world-class reputation. We can turn day skiers into overnight guests through increased and better marketing and incentives. We can turn parkers into shoppers through a voucher program. We should expedite the approval process for the conference center and the new lodging projects."
8) – Vail began as a ski resort and evolved into a community. Where do you see this ongoing evolution going over the next 10 years?
"Vail becomes a thriving and vibrant town. Our conference center becomes the premier mountain conference destination. New residents are brought into our community through affordable-housing options and remodeling loans. Many second-home owners decide they truly want to vote in Vail so they declare Vail as their primary residence. Vail's retail mix becomes diversified and we have a sustainable year-round economy. …"
9) – The Donovan Park Pavilion is the first permanent community amenity built by the town of Vail since the Vail Public Library in 1983. What kind of facility, if any, would you most like to see in the future and how would you propose funding it?
"We need to build the conference center ASAP. Its funding is already assured through the lodging tax. We must also fund the reconstruction of the public areas in the Village Core and Lionshead. I'd like to see the improvements in Lionshead funded through an Urban Renewal Authority. In addition, I'd like to see serious consideration of a recreation center, an art ,museum, and eventually the East Vail to Dowd Junction tunnel."
10) – If not stated above, what is your position on the Vail Conference Center?
"I am in favor of the Conference Center. Before moving to Vail I spent over a decade in the trade show/conference industry. I'm very familiar with all aspects of the business and I know the positive impacts that a publicly funded conference center can have on a municipality. Vail's conference center will give us a steady stream of guests throughout the year."
11) – The approval of housing at Middle Creek and the purchase of Timber Ridge are significant steps in Vail's efforts to bring affordable housing to its employees. Do you believe the town should be more involved – or less involved – in providing housing?
"It is a municipality's responsibility to insure that the town has a diverse citizenry. In order for a resort community to remain vibrant and relevant the government must advance the agenda of affordable housing. I want to see Timber Ridge re-developed into a high density mixed use neighborhood. I'd like to see the town organize a program for low interest remodeling loans. This will help families move into and stay in Vail."
12) – What is your position on building another fire station in West Vail?
"I believe it is necessary. But we as a town have to stop making rash decisions and then later changing our minds. The town government needs to be proactive. We have to develop a long-range master plan and then communicate this effectively to the citizens of Vail. We can then see how the West Vail Fire Station fits into the big picture."
13) – What is your position on consolidating fire and emergency services with other agencies downvalley?
"Consolidation is a very good idea in theory. But I do have some concerns about the financial aspects. In order to pay for the consolidation the town would be forced to give up almost our entire mill levy of predictable and stable property tax. This is unacceptable. We need to examine the financial implications of the deal and then decide if it is the right thing to do."
---
Support Local Journalism
---