Vail Daily column: A few thoughts about Colorado liquor laws
OK, tell me if you've heard this one before.
Two guys walk into a bar. Say one of the "guys" is actually a woman. A comely one, let's say. Obviously, being female, she's the smarter of the two.
The woman is 35 years old, and although a handsome woman, looks her age. Her companion is a gentleman, let's say in his 50s. They are both from out of town.
---
---
The gentleman, being a diligent sort, has all sorts of ID. He has a driver's license and a passport. If you asked him, he could produce this health insurance card, his Social Security card, and a hospital ID card with his blood type. He likely has his Boy Scouts card from when he was 14 stuffed in his wallet.
The lady is more relaxed.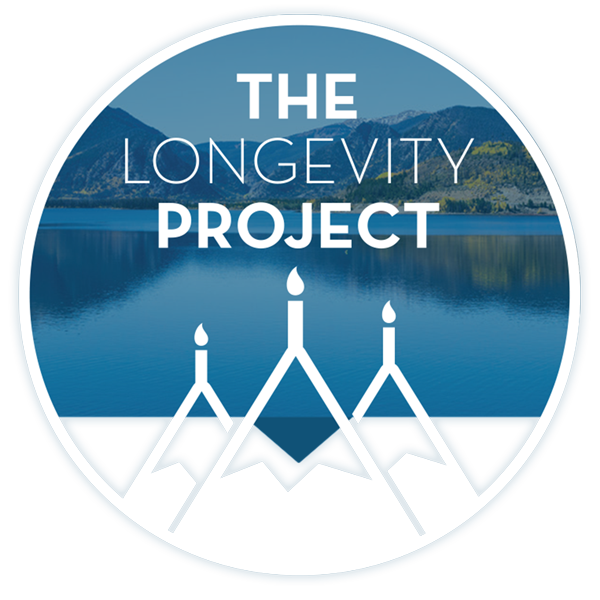 Participate in The Longevity Project
The Longevity Project is an annual campaign to help educate readers about what it takes to live a long, fulfilling life in our valley. This year Kevin shares his story of hope and celebration of life with his presentation Cracked, Not Broken as we explore the critical and relevant topic of mental health.
---
---
When the two of them belly up to the bar, oops, ID-wise anyway, she's as naked as a jay. She's left her purse in her hotel room. The only poof she's got that her 20s are a memory is the crows' feet drawing into a fetching smile at the corners of her eyes.
Although the couple had no problem entering the drinking establishment, when our lady ordered a simple glass of water, the barkeep asked for ID.
She says, "I left my purse at the hotel."
---
---
The barkeep answers, "No ID, no service."
The lady says, "I'll just drink water then."
The barkeep says, "You'll have to leave."
The gentleman gets bristly.
If not quite the question of the lady or the tiger, a puzzling issue sits before us like an unconsumed green chile enchilada; does she have to leave?
Forgetting for the moment that the watering hole is a private establishment and, accordingly, may refuse service largely at its whim (although a comely lady is often an attraction), perhaps the larger question is whether the barkeep's take on the law is accurate. In other words, not only no ID, no drinkie, but no ID, remove your shapely keester from the premises. Had the barkeep not asked the lady to remove herself, was his keester on the line?
Ahhhh … no.
There are a whole host of things a liquor licensee may not do. These include not selling to minors, not serving to visibly intoxicate persons or to a known habitual drunkard, not accepting as valid an obviously fake ID, and a host of others.
A licensee who does not check IDs – especially when there is some question of the patron's age – does so at his peril.
But if our comely lady wishes to belly up to the bar and sip a cool draught of water – plain – well there is no violation in the barkeep quenching her thirst, ID or no.
The devil is in the liquor itself, not in the nearness of it.
Colorado law does not require a patron to produce identification when making a purchase of alcoholic beverages. Neither does Colorado law prohibit underage persons (those persons under the age of 21) from entering or remaining in a licensed establishment. However, Colorado law does prohibit any licensed establishment from selling, serving, or giving alcoholic beverages to an underage person.
While it is a wise practice for a licensee to always check for acceptable proof of age if there is any doubt about the patron's age, it is not a legal requirement to do so. If acceptable proof of age is not available from the questionable patron, no service or sale should be provided.
Only the following types of identification may be relied upon by licensees as proof of age of a patron. It is axiomatic that the identification relied upon must be valid (not expired), have a photograph and description of the bearer:
• A driver's license containing a picture, issued by any state in the U.S., Canada, Mexico, U.S. territories, and driver's licenses from other foreign countries;
• An identification card containing a photo and date of birth, issued by any state in the U.S. for the purpose of proof of age in accordance with Colorado statutes;
• A military Identification Card;
• A passport;
• An Alien Registration Card;
• A valid employment authorization card containing a picture and date of birth issued by the U.S. Department of Justice, Immigration and Naturalization Service.
A patron attempting to purchase alcoholic beverages who is unable to provide one of the forms of identification described above may be refused such service.
So, the lady or the tiger?
Well, both perhaps. If not absolutely sure of her age, the bartender may have been wise to refuse the lady service. But to throw her out? Nah. Of course, the proprietor likely has that right. Especially if the lady was simply quaffing his free water instead of ordering a chocolate martini and taking up his barstool without making it worth his economic while.
Wait. You've heard this one before …
Rohn K. Robbins is an attorney licensed before the bars of Colorado and California who practices in the Vail Valley. His practice areas include business and commercial transactions, real estate and development, homeowners' associations, family law and divorce and civil litigation. He may be heard on Wednesdays at 7 p.m. on KZYR radio (97.7 FM) and seen on ECOTV 18 as host of "Community Focus." Robbins may be reached at 970-926-4461 or at his email address, robbins@colorado.net.
---
Support Local Journalism
---