Vail Daily column: What to expect at mediation
What exactly is mediation?
It is a process whereby a neutral third person – usually, but not always, either a retired judge or experienced litigator – guides the parties in dispute to reaching their own resolution. In short, a mediator cannot compel a result. He, instead, "facilitates" a resolution to which the parties must agree in order to be bound.
This is different than in arbitration which is commonly confused with mediation. In arbitration the arbiter – usually, but not always, either a retired judge or experienced litigator – hears evidence presented by either side to the dispute and makes a decision to which the parties may be bound. Arbitration is a pseudo-trial conducted before a person to whom the parties have agreed rather than before the court.
---
---
You will note, too, that I said the parties "may" be bound to the decision of the arbiter. While most commonly, the parties will be bound, if they agree to a "non-binding" arbitration, they will not. While it may seem strange to go through a non-binding arbitration, it may sometimes make sense to give each party a "freebie" whereby they may test the strengths and weaknesses of their cases before proceeding to a trial. This "free look" may lead to a reassessment of the case and, often, leads to settlement.
It should be noted, too, that mediation is generally far more informal than arbitration – "laid back," if you will. As arbitration is a pseudo-trial, evidence is presented in much the same way as at trial, witnesses generally are called, and many of the rules pertaining to a trial are observed.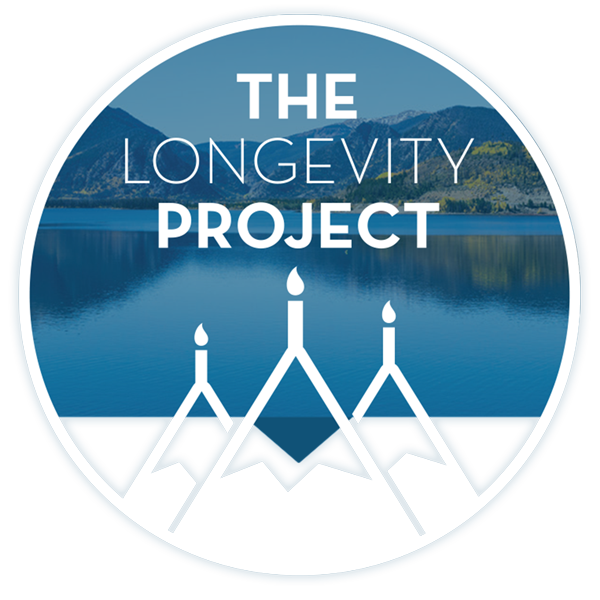 Participate in The Longevity Project
The Longevity Project is an annual campaign to help educate readers about what it takes to live a long, fulfilling life in our valley. This year Kevin shares his story of hope and celebration of life with his presentation Cracked, Not Broken as we explore the critical and relevant topic of mental health.
---
---
Before we move on, you may be asking yourself, why would parties agree to arbitrate rather than just go to court? The answers can be many; most commonly, it has to do with time and money. As a general rule, arbitrating a dispute may be more cost-effective than a trial. Almost always, it is quicker. As most courts are horrifically over-burdened, time to trial can stretch out to what often seems a near eternity. As a plus, most professional arbiters almost always have donuts and good coffee to provide for sustenance! A downside, of course, is that the courts are open to the public and, if not exactly free, court costs themselves are minimal (lawyers' fees, however, allowed more time to grow, can exceed any potential savings). Nearly every professional arbiter is a for-profit enterprise. How else to provide crullers and good java?
Back then to mediation. How does mediation generally proceed?
First, there are no hard, fast rules. Every mediator has his own style and has learned what works for him. Second, the nature of the dispute itself may dictate how the mediation is conducted. In particularly fractious matters, it is often wise to keep the parties separated from the get-go.
---
---
So what follows is not set in Playdough. There are nearly infinite and subtle permutations. Instead, what follows, is a conglomerate of the scores upon scores of mediations in which I have participated either as an attorney or as the mediator.
Before the mediation begins – usually several days out – each side, through counsel, briefs the mediator as regards the history and issues in dispute. This is most often presented in the form of a "confidential settlement statement" which is provided to the mediator for his education regarding the dispute and will not be shared by him with the other party. Settlement briefs may include attachments and enclosures and often discuss the terms of settlement that may be acceptable to the particular party.
For a full-day mediation, all involved – parties, legal counsel and the mediator – usually kick off the proceedings between 8 and 9 a.m. The mediator may initially meet together with the parties and their lawyers, or may meet with each separately from the outset. The mediator first lays out the ground rules. Then, most commonly, whether he has initially met with the parties together or apart, the parties are ushered into separate rooms. Mediations are usually conducted in a office setting rather than at the courthouse.
Thereafter, the mediator practices what Henry Kissinger once coined as "shuttle diplomacy," going back and forth the between the parties, listening carefully to both their arguments and needs, then light as a shuttlecock, he hies to the next room to listen and, if authorized by the other party, to carry messages and what is, hopefully, at some point, offers of settlement.
Like the Vegas catch-line, what happens in one room of the mediation stays in that room and is confidential between the party and the mediator unless the mediator is instructed to share it with the other side.
And so goes the mediation through the day. Usually, like the slowing of a pendulum swing, the first session with each side is the longest and, as the issues narrow, each succeeding session is shorter and shorter as the parties begin to reach a middle ground.
A successful mediation can take two hours or it can reach to sunset and beyond. Hopefully, however, at the end of it, the parties have reached terms and made their deal. Once the deal is made, it must be reduced to writing, signed by the litigants and counsel. Without a written settlement "contract," they will not be bound.
A skilled and practiced mediator is worth his weight in jelly-filleds and most times, if not always, a mutually agreeable, if not heel-clicking, pop-the-champagne-cork resolution is the result. As has been oft quoted, "a good result is one where both parties are equally unhappy." A little jaundiced, I suppose, but pregnant with the truth.
Rohn K. Robbins is an attorney licensed before the bars of Colorado and California who practices in the Vail Valley with the law firm of Stevens, Littman, Biddision, Tharp and Weinberg LLC. His practice areas include business and commercial transactions, real estate and development, family law, custody, divorce and civil litigation. He may be heard on Wednesdays at 7 p.m. on KZYR radio (97.7 FM) and seen on ECOTV 18 as host of "Community Focus." Robbins may be reached at 970-926-4461 or at either of his e-mail addresses, robbins@slblaw.com or robbins@colorado.net.
---
Support Local Journalism
---