Vail Daily columnist Jack R. Van Ens: Two-state solution elusive
Jack R. Van Ens
Vail, CO, Colorado

Judaism teaches Jewish identity is inextricably tied to the land the state of Israel occupies. Jews regard this as a non-negotiable fact. Judaism teaches that their holy God bequeathed to His holy people and their posterity — the biblical Jews — this holy land.
Consequently, there's no easy political solution to dividing Jerusalem between Jews and Palestinians. Judaism's insistence on tying their identity to land erects a formidable religious impasse.
The Bible recounts how God instructed Abraham to accept title to land Israel now occupies. "Raise your eyes and look out from where you are, to the north and south, to the east and to the west, for I give all the land that you see to you and your offspring forever …. Walk about the land, through its length and its breath for I give it to you" (Genesis 13:14-15, 17).
---
---
"Locate, location, location," Realtors repeat as their mantra for a quick sell. Jews locate their identity in ancient land God reserved for them.
Judaism and Christianity share many basic beliefs because of their religious kinship through Abraham. Both faiths believe in a God whose influence shapes history and is near at hand, like a parent who hugs a child. Judaism and Christianity take history seriously, affirming that its plot is neither haphazard nor fatalistic. God is the author of the drama we call life. Jews and Christians believe God expects those who have more to help those who have less, the strong championing the cause of the weak.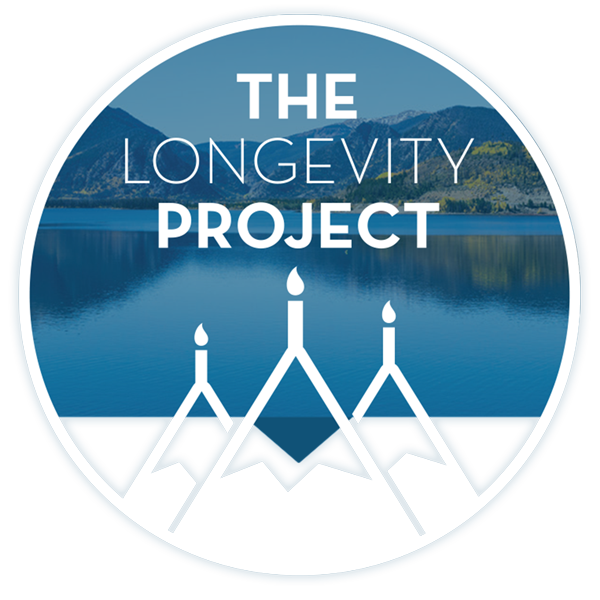 Participate in The Longevity Project
The Longevity Project is an annual campaign to help educate readers about what it takes to live a long, fulfilling life in our valley. This year Kevin shares his story of hope and celebration of life with his presentation Cracked, Not Broken as we explore the critical and relevant topic of mental health.
---
---
However, places like Bethlehem and Jerusalem, which Christians visit on Holy Land tours, don't define their faith. Christians refrain from focusing on land parcels. Their faith is rooted in a person, Jesus. He is the culmination of what Jewish patriarchs and prophets hoped to find in the Messiah. He epitomizes what has come "before" in the Torah. Christianity needs Judaism because all that it holds dear didn't begin with Jesus.
Judaism's identity riveted to the Holy Land puts the U.S. in a very difficult, no-win situation. Our nation's two-state solution for Jerusalem upsets Jews and some Palestinians who don't want to recognize Israel as a legitimate country.
U.S. policy under presidencies going back to the formation of the secular state of Israel in 1948 agrees with our current administration in wanting Jerusalem split up. Dividing lines separating Jews from Palestinians would be based on pre-1967 borders, with land swaps agreeable to both sides. This policy mandates that Jews uproot some settlements intruding on Palestinian villages. Arabs must recognize the legitimacy of Israel as a country.
---
---
Some Jews resist this solution because they believe it chips away at their identity. Since God has given them the land, they possess a divine right to plant Jewish settlements where Palestinians have lived for centuries. If your faith finds its identity in land God gave His chosen people, then these Jewish settlers say they are merely reclaiming territory already promised them through Abraham.
Does the two-state solution compromise Jewish identity? Should religious interpretations regarding God's promise of land to Abraham and his seed steer Israel's national policy?
Republican presidential contender Mitt Romney claims the Palestinian bid for statehood "is the culmination of President Obama's repeated efforts over three years to throw Israel under the bus and undermines its negotiating position." Romney's overblown charge doesn't square with facts. Under Obama, the U.S. has been Israel's strongest backer at the U.N., consistently vetoing anti-Israel resolutions. President Obama gained overwhelming Jewish support in the 2008 presidential campaign. Republicans side with the Jews in their claim on the land. They err, charging White House officials are tougher on Israel than the Palestinians.
"I think there does exist great concern at this moment about the peace process and the United States leadership in that (two-state solution)," declared Rabbi Steven Wernick, executive vice president and chief executive of the United Synagogue of Conservative Judaism. "The Jewish community is going to be watching the president very closely. Are there going to be consequences for Palestinian behavior?"
Notice the emphasis in the rabbi's statement. Jews don't have to revise their beliefs about the land, but Palestinians must change.
Signs that Jews are voting their convictions about the land occurred in September when Republican retired TV executive Bob Turner swept into office in New York's 9th Congressional District. A GOP candidate hasn't won there since the 1920s. Turner helped Rush Limbaugh get his now-cancelled TV show on the air. He appealed to Orthodox Jews who are riled about President Obama's objection to Israel's settlements in Palestinian territory.
The two-state solution seems plausible, sane and worthy. But Palestinians, who refuse to embrace a Jewish state, and Jews, who insist ancient promises about the land shape current politics, find it difficult to negotiate. This tug of war will go on until inflexible religious tenets about the land are open to compromise.
The Rev. Jack R. Van Ens is a Presbyterian minister who heads the nonprofit, tax-exempt Creative Growth (www.thelivinghistory.com), which enhances Christian worship through storytelling and dramatic presentations aimed to make God's history come alive. Van Ens' book, "How Jefferson Made the Best of Bad Messes," is available in local bookstores for $7.95.
---
Support Local Journalism
---