Vail Daily columnist Jack Van Ens: God's hand in 9/11, other catastrophes
Sept. 11, 2001, started spectacularly but ended dreadfully. Crystalline blue skies graced Manhattan's Twin Towers, Washington's Pentagon and Pennsylvania's cornfields. Then terrorists turned airplanes into missiles. Infernos lit the sky. Acrid smoke and inky darkness choked rescuers.
Amid carnage and rubble, thousands of innocent lives were snuffed out on 9/11. Our faith wobbled, too. Psalm 121 sounded too tinny after the Twin Towers fell: "The sun shall not strike you by day or the moon by night. The Lord will keep you from all evil; He will keep your life. The Lord will keep your going out and coming in from this time forth and for evermore" (Psalm 121:6-8).
Many struggle with basic Christian belief about how God deals with disasters. Part of the Heidelberg Catechism (1563) I memorized in my youth is difficult to accept. It sounds as if God's an accomplice in disasters. God "so rules … that leaf and blade, rain and drought, fruitful and lean years, food and drink, health and sickness, prosperity and poverty – all things in fact, come to us not by chance but from His fatherly hand."
---
---
How did God play His hand in 9/11? Where was He as this disaster struck?
The Bible doesn't promise that God wraps believers in spiritual cellophane, protecting them from disaster. Life's quirky. We get caught in random acts of violence and benefit from chancy acts of kindness. Who can explain why two colleagues who worked above the 90th floor of onet were treated differently? One came to work on time and died. Another survived because he had a dentist appointment.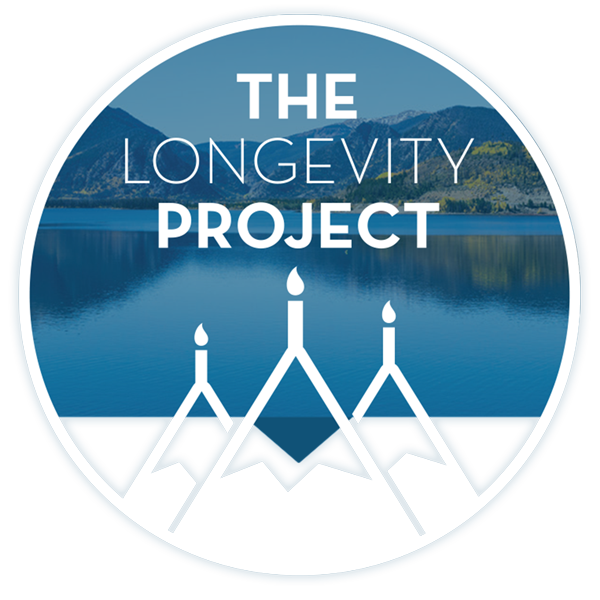 Participate in The Longevity Project
The Longevity Project is an annual campaign to help educate readers about what it takes to live a long, fulfilling life in our valley. This year Kevin shares his story of hope and celebration of life with his presentation Cracked, Not Broken as we explore the critical and relevant topic of mental health.
---
---
When Christians confess belief in providence – that God acts like a sea captain at life's wheel – they don't mean that we are guaranteed safe harbor. Sometimes we are steered through very choppy seas.
Biblical stories tell of believers in God who endure disaster. Abraham climbs Mount Moriah, ready to sacrifice his son Isaac. Job scratches boils under scorching sun. David hides from Saul in a cave. Elijah wrestles with deep depression in the wilderness. Moses stutters because new responsibilities make him nervous. Enemies try to kill Paul. Jesus is crucified. Each shares Macbeth's lament, "I have supped with horrors."
Does God sit on the sidelines when disasters strike?
---
---
18th century Enlightenment philosophers believed so. They pictured God as a watchmaker. He wound up the world and walked away from it. God let the universe run by natural laws, often willy-nilly, and sometimes horribly, with 9/11's rocking history.
The late professor George Hendry at Princeton Theological Seminary disputed that God walks off life's stage when disasters hit. He insisted on the difference between security which protects and assurance which strengthens us.
"Security," wrote Hendry, "is something behind which we gain shelter from the risks and trials of faith. Assurance is something only to be won in wrestling with them. Faith isn't like finding shelter from the storm in safe harbor; it's more like going out from the harbor to face the storm."
At this commemoration a decade after 9/11, listen to life's veterans who tell how they survived hard knocks. What's apparent is that they've learned to trust God in advance of disasters and admit they lack answers to them. Life isn't a lottery, teaches the Bible. God directs its dramatic plots. What's revealed? God's ways are not our ways. We seek explanations about disasters but don't find them.
God shows compassion to those mired in tragedy. Our part is to seize the challenges and press on with sturdy hope. Although the Bible doesn't furnish us with easy answers to hard questions, we receive a greater gift. God bestows strength to bear up when terror causes us to fear. We meet the worst with the best He puts within us so that we don't lose heart.
A few weeks after 9/11, shop windows on Fifth Avenue, usually filled with expensive wares, featured Old Glory. Walking to Ground Zero, hikers showed respectful silence. Cabbies didn't lay on their horns. New Yorkers acted graciously. On billboards near the site, the bereaved posted pictures of those lost in the Twin Towers. A snippet of poetry here. A tear-stained written memory there. Floral bouquets and solitary roses framed the billboards.
You see, God's strength and support were present through human compassion, not only after 9/11 but throughout the delights and disasters life brings.
The Rev. Jack R. Van Ens is a Presbyterian minister who heads the nonprofit, tax-exempt Creative Growth (www.thelivinghistory.com), which enhances Christian worship through storytelling and dramatic presentations aimed to make God's history come alive. Van Ens' book, "How Jefferson Made the Best of Bad Messes," is available in local bookstores for $7.95.
---
Support Local Journalism
---