Vail Daily columnist Jack Van Ens: Government's core question
During the Republican presidential contenders' debate Sept. 21 in Orlando, Minnesota Rep. Michelle Bachmann predictably wandered into a political no-man's land with her anti-government rhetoric.
Responding to a questioner's concern over taxes, she blustered, "You should keep every dollar you earn." Realizing how dumb this assertion sounded, Bachmann quickly retreated into safer trenches. "Obviously, we have to give back to the government so we can run the government," she sheepishly admitted.
What is the federal government's role and responsibilities?
---
---
Since our nation's birth in 1776, citizens have vigorously debated this question. Tempers exploded prior to the Civil War over this sore point.
Seventh Vice President John C. Calhoun, the South's spell-binding champion of states' rights, pitted his small-government convictions against those of Abraham Lincoln, then the nation's foremost advocate of strong central government.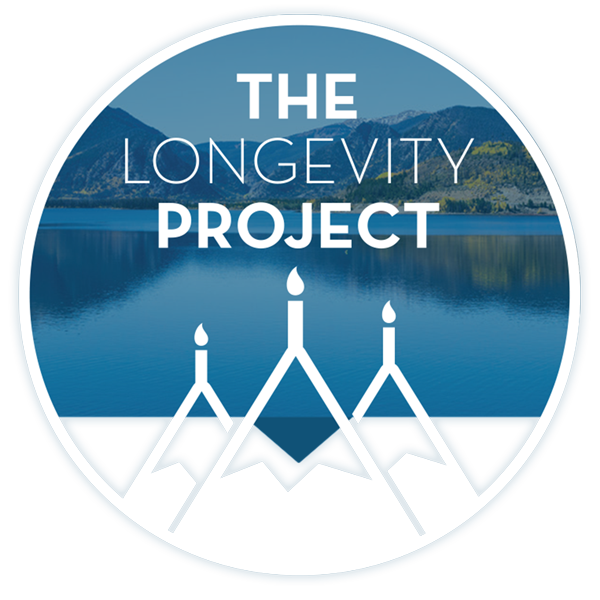 Participate in The Longevity Project
The Longevity Project is an annual campaign to help educate readers about what it takes to live a long, fulfilling life in our valley. This year Kevin shares his story of hope and celebration of life with his presentation Cracked, Not Broken as we explore the critical and relevant topic of mental health.
---
---
GOP presidential hopefuls who campaign for small government must overcome Lincoln, a formidable opponent. He rejected the Confederacy's claim that our nation was founded as a loose collection of states. Lincoln repeatedly stressed that our nation is indivisibly one. Our republic finds its identity in the federal government, which acts as a magnet. It attracts disparate parts the states represent, making the national identity stronger.
Eric Foner, in his Pulitzer prize-winning book "The Fiery Trial: Abraham Lincoln and American Slavery," tells how Lincoln raised the federal government's role over states' rights.
Raised in the Whig Party, a forerunner of the GOP, "Lincoln saw government as an active force promoting opportunity and advancement. Its 'legitimate object,' he wrote in an undated memorandum, 'is to do for a community of people whatever they need to have done but cannot do … for themselves.' He offered as examples building roads and public schools and providing relief for the poor. To Lincoln, Whig policies offered the surest means of creating economic opportunities for upwardly striving men like himself."
---
---
Well-versed in the Bible, our 16th president respected government. He echoed the Apostle Paul's convictions, who instructed Christians in Rome to "Pay all of them (governing officials) their dues, taxes to whom taxes are due, revenue to whom revenue is due, respect to whom respect is due, honor to whom honor is due" (Romans 13:7).
2011 marks the sesquicentennial commemoration of the American Civil War. Official events began last spring with the 150th anniversary of the Confederate attack on Fort Sumter in South Carolina. During the lead-in to these observances, many states' rights conservatives sounded like Republican presidential candidates. They want us to believe that the South rebelled against Lincoln's strong federal government because they feared Big Government.
Time Magazine, in its cover story "Why We're Still Fighting the Civil War" (April 18, 2011, pp. 40-51), reports on how this Southern justification for the war based on small government still thrives. "Shortly before the Fort Sumter anniversary, Harris Interactive polled more than 1,500 adults across the country, asking what the North and South were fighting about. A majority, including two-thirds of white respondents in the 11 states that formed the Confederacy, answered that the South was mainly motivated by states' rights rather than the future of slavery."
A member who serves in the Virginia Division of the Sons of Confederate Veterans asserted that rebels "were fighting for the same things that people in the Tea Party are fighting for now."
Lincoln flatly contradicted this errant conviction about big government as the Civil War's No. 1 cause. In his first inaugural address, he appealed to seceding states to respect the hallowed national union. The president declared, "One section of the country believes slavery is right, while the other believes it is wrong and ought not to be extended. This is the only substantial dispute."
In our current debate about the shape and size of our federal government, we hear GOP presidential can didates espousing states' rights.
Jon Meacham shows restraint against such rhetoric. Serving as executive editor at Random House, this Pulitzer prize-winning historian instructs us to "remember our nation's history fully, not selectively. If we truly want to be faithful stewards of the past, Americans need to recall what the war was about: slavery and the definition of human liberty. And the Civil War's true legacy is not about big government or today's political skirmishing — it's about a nation's obligation to live up to the best part of itself. Slavery was an evil, and it had to be defeated."
Today, we listen to candidates who want to sap our federal government of its regulatory powers and limit its ability to assist those teetering on the social margins.
They err, rejecting a federal government strong enough to lead, and civil enough to answer needs citizens battle to overcome.
The Rev. Jack R. Van Ens is a Presbyterian minister who heads the nonprofit, tax-exempt Creative Growth (www.thelivinghistory.com), which enhances Christian worship through storytelling and dramatic presentations aimed to make God's history come alive.
---
Support Local Journalism
---