Vail Daily columnist Jack Van Ens: Sometimes it takes a step back to get ahead
Jack R. Van Ens
Vail, CO, Colorado

Steve Jobs, who recently resigned as chief executive officer of Apple, hasn't always enjoyed an upward sloping work trajectory. He illustrates how sometimes we must step down in order to step up toward higher achievement.
In 1975, 20-year-old Jobs cofounded Apple in his parents' garage. Within 10 years, Apple skyrocketed into a $2 billion company with more than 4,000 employees. However, after a decade heading the company, Jobs got fired.
In a 2005 commencement address, he described how emotionally washed out he felt from receiving the pink slip. Stepping down often hurts.
---
---
"What had been the focus
of my entire adult life was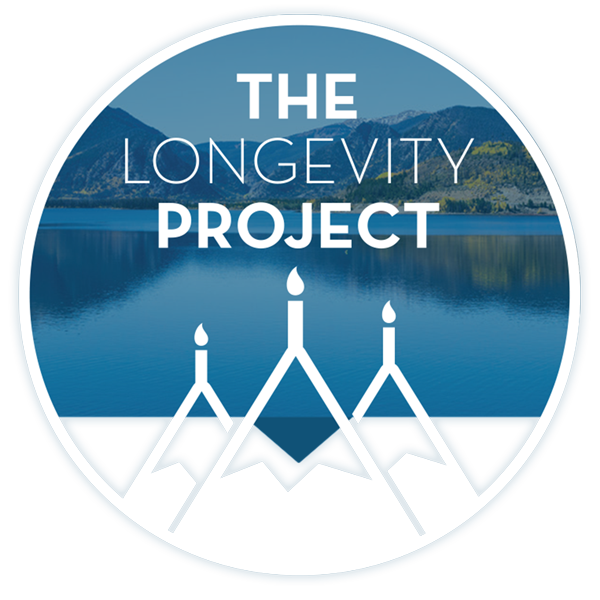 Participate in The Longevity Project
The Longevity Project is an annual campaign to help educate readers about what it takes to live a long, fulfilling life in our valley. This year Kevin shares his story of hope and celebration of life with his presentation Cracked, Not Broken as we explore the critical and relevant topic of mental health.
---
---
gone," Jobs said, "and it was
devastating."
"I didn't see it then," he said, "but it turned out that getting fired from Apple was the best thing that could have happened to me. The heaviness of being successful was replaced by the lightness of being a beginner again, less sure about everything. It freed me to enter one of the most creative periods of my life."
---
---
We forget what Jobs learned. After being knocked off one vocational summit, he climbed up to scale even higher peaks of creative business achievement. Sometimes we must step back before forging ahead, take a detour before reaching our destination, retreat as a way of bouncing back.
Our memories fail us if all we note is what Jobs has achieved since his return as CEO to Apple in 1997. In rapid succession, he introduced the digital music player, the iPod, and the digital media iTunes service that offers a stunning array of selections. The iPhone connects us as never before. The iPad tablet computer weighs next to nothing but packs the world into its Internet connections. Jobs also opened a chain of retail stores. His app store is the world's largest.
But don't assume Jobs' career has always been awash in success. After being fired from Apple, he ran another computer company called NeXT that never really succeeded. That was Jobs' step down before his phenomenal step up, returning to Apple.
This pattern of stepping down before stepping up isn't an automatic recipe for success. History furnishes us examples of how the dynamic works.
Preparing to climb Mount Everest, Sir Edmund Hillary and his team practiced hiking up and down a peak called Tryfan in Snowdownia National Park. It's not exceptionally high compared with Nepal's top peaks, but Tryfan is treacherous. The mountain's base, called Hell's Kitchen, creates whirlwinds swirling around climbers.
Hillary's team soon learned that the ascent to the top isn't straight up, even for veteran climbers. Footholds sometimes had to be planted a step down from a climber's vertical position on a rocky precipice. Hillary and his expert trekkers didn't hurry. They expected reversals. Before ascending, they often stepped down in order to step up toward a summit.
Like them, Jobs learned in business and in life fighting pancreatic cancer that there's no guaranteed unbroken path to success. To scale summits requires dropping back. It takes snap-back tenacity.
Many mountain peaks are unforgiving if adventurers plow ahead without securing footholds at a lower level. On slippery peaks, climbers seldom get a second chance to step back if they prematurely lurch ahead. A chasm swallows them.
The Bible teaches us about Jesus Christ's zigzag pattern. "Let this mind be in you, which also is in Christ Jesus who though in the form of God … humbled himself and made himself nothing … wherefore God highly exalted him" (Philippians 2:5-9).
That is, Jesus put his hope in the long arm of love, even when set back. At first crowds adored him. Then they wanted to crucify him. And by his resurrection Christ regained a footing in heaven. His up-down-up career path wasn't unlike that of Jobs.
Thomas Jefferson didn't step up to the presidency without political failure. Having served as secretary of state in Washington's administrations, he fell out of favor, taking a back seat to Alexander Hamilton in the Cabinet.
With emotions raw and energy low, Jefferson stepped back in late 1793 by resigning. He groused to a correspondent, "I hope to spend the remainder of my days in occupations infinitely more pleasing than those to which I have sacrificed 18 years of the prime of my life."
Jefferson retreated, saying he had retired "from the hated occupation of politics and sink into the bosom of my family, my farm and my books." But at Monticello he used this time to refresh his spirit, repair his jaded outlook on politics and move forward, winning the vice presidency as a springboard into the Oval Office.
Grasping this pattern of stepping back in order to move forward reminds us that failure need never be final. Failures can function as sign posts on the road to achievement. They prepare us to fail forward when we step down in order to step up to the next level of achievement.
The Rev. Jack R. Van Ens is a Presbyterian minister who heads the nonprofit, tax-exempt Creative Growth (www.theliving
history.com), which enhances Christian worship through storytelling and dramatic presentations aimed to make God's history come alive. Van Ens' book, "How Jefferson Made the Best of Bad Messes," is available in local bookstores for $7.95.
---
Support Local Journalism
---