Vail Daily health: Stop the stress cycle
For Linda Roy, an afternoon snowshoe with adventure racer Mike Kloser was enough to take her mind away from stress. The Vail local expressed how the mountain excursion was an inspiring release, but she said it was more than just the methodical movement that brought her mind back to balance.
"The group has been really open and it's truly refreshing," Roy said of her fellow attendees and hosts of the recent Vail Living Well Experience. "Everybody has their story of what they have been though, and this has helped me get some tools to deal with my own stress."
The program, "Stressing Gracefully: The Science and the Art," included discussions last weekend at The Sonnenalp Hotel in Vail Village, as well as group activities like skiing, snowshoeing and yoga.
---
---
Jamie Stone, co-founder and president of Vail Living Well, said the intent of the program was to give attendees an opportunity to understand their own stress and learn how to manage it in order to live better.
"Everyone has stress in their life," Stone said. "Some stress is good for us, but how you manage stress is what determines its effect on your overall health and well-being."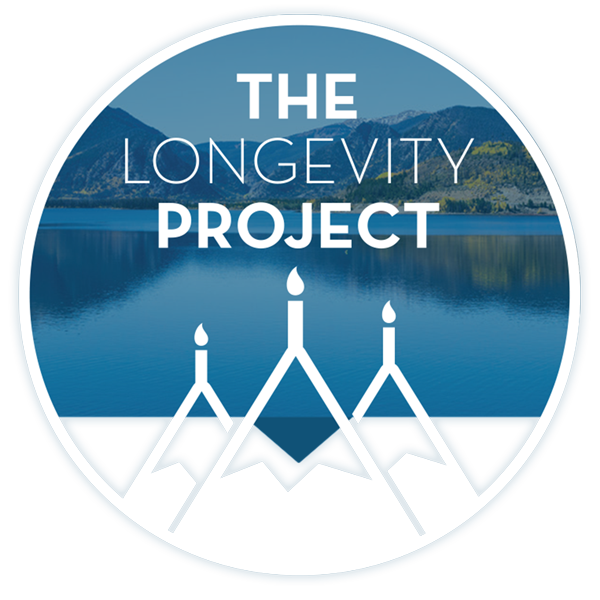 Participate in The Longevity Project
The Longevity Project is an annual campaign to help educate readers about what it takes to live a long, fulfilling life in our valley. This year Kevin shares his story of hope and celebration of life with his presentation Cracked, Not Broken as we explore the critical and relevant topic of mental health.
---
---
Jamie and her husband, John, said they founded Vail Living Well to continue the evolution of Vail as a premier wellness destination. An intimate group of visitors and locals participated in Vail Living Well's most recent program, which welcomed renowned health psychologist and researcher Eli Puterman, Ph.D., to lead the daily discussions and activities throughout the retreat.
See your stress
Puterman emphasized the importance of understanding the science of stress, as well as the ways in which people can cope with it.
---
---
"Stress is good and it's bad," he said. "It motivates us in the morning to get up and to get a lot of things done, but the bad side of stress is when we have too much of it. If there are too many things that we have to do, we are more likely to ruminate over them."
Ruminating is the idea that we dwell on things from our past, or thoughts that we have about ourselves from the past that we can't get out of our minds. This is different from worrying, which is anxiously thinking about the future and things that may happen, he said. We also have intrusive thoughts, which pop into our heads and take us away from being present in the moment, Puterman said.
"These three things – rumination, worry and intrusive thinking – they heighten our biological stress response system, and then impact elevated cortisol levels," he said.
It's those increased levels of the cortisol hormone, which in excess can start to damage the body's immune system and its capacity to respond to actual physical stressors of disease, bacteria and viruses.
"Elevating cortisol is a necessary piece to functioning on a daily basis, but it's when it's too much and too chronic that it can start immune system degradation," he said.
It's not about trying to avoid stress all-together, Puterman said, but instead learning how to cope with it. During the second morning session of "Stressing Gracefully," which took place Friday in Vail, he introduced six ways to help stop the stress.
6 ways to emerge from stress
1. Thought labeling
Notice when you are ruminating about the past and worrying about the future. Puterman said it's important to let go of the anxious thoughts and concerns that intrude on what you are currently doing in the moment. He said to notice how thoughts can pull you away from the present and compound negative feelings to make stress worse.
2. Reappraisal
"Cognitive restructuring means changing a perception from a negative interpretation to a neutral or positive one, making it less stressful," he said.
Rethinking the source of a stress helps to identify the true weight of a situation, with evaluation techniques such as asking yourself "What is the worst case scenario?" to put thoughts into perspective.
3. Acceptance
Acceptance means allowing the thoughts and feelings that something bad has happened and to release the urge to control a situation. Puterman said to allow your past to be in the past, and to accept any feelings you are having, rather than battling them or struggling with reality.
"Self acceptance is being loving and happy with who you are now," he said. "It's an agreement with yourself to appreciate, validate, accept and support who you are at this moment."
4. Returning to the present
Be a witness to your own life as it is happening. Puterman recommends using your breath as a tool to come back to the present moment your mind is caught up in rumination or worry. He said a slow release of breath through the nose draws a relaxation response and helps to bring you back to the now.
"In becoming aware of what you are doing – exactly what you are doing –in any given moment, then you bear witness to it," he said. "Observe it, name it and stand away from it, all at once. Let the wild mind and its wild thoughts and feelings go."
5. Savoring and capitalizing
Practice gratitude and humility by finding ways to savor and capitalize on the good things in life. Puterman suggests making a gratitude list, sharing thoughts and good feelings, sharpening sensory perceptions and being in the moment as a few ways to relish what's before us, rather than worry about what is not.
6. Exercises and nutrition
Puterman said mindful living includes staying healthy in the body as well as in the mind. He said to focus on giving yourself what your body needs every day through balanced nutrition and exercise, since how we feel relates directly to how we interact with the world. That's why the weekend program incorporated activities like yoga and skiing in the afternoons, after the reflective morning discussions.
"These are the types of things that are going to activate wellness," Stone said. "It's about bringing together everybody who can really be a part of positive ways of health and well being – that's the ultimate goal."
---
Support Local Journalism
---