Vail Daily letter: That's 'commitment' to Minturn?
Frank Lorenti
Minturn, CO, Colorado
newsroom@vaildaily.com

Dean Adler, owner of the Battle Mountain project, is 100 percent committed to the Battle Mountain Project and the citizens of Minturn.
I say, "What a crock."
Then Adler, on Nov. 12, continued to say no cleanup of toxic Superfund site of Gilman, no golf courses, no icon building, fewer ski runs and lifts, redraw entire project, and no money to Minturn in the foreseeable future.
---
---
How can Dean Adler be 100 percent committed to us when he refuses to give us any money and wants to redraw that entire project? What is he committed to?
He can not have it both ways. He is either committed to the annexation agreement of $180 million to Minturn and the 1,700 units, etc., or he isn't.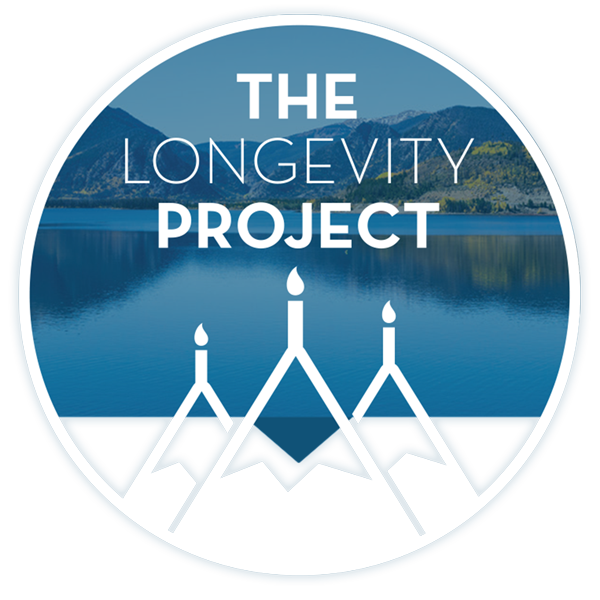 Participate in The Longevity Project
The Longevity Project is an annual campaign to help educate readers about what it takes to live a long, fulfilling life in our valley. This year Kevin shares his story of hope and celebration of life with his presentation Cracked, Not Broken as we explore the critical and relevant topic of mental health.
---
---
It looks like the minority, or the 13 percent, of the Minturn voters win in the long run. Don't compromise your values, stick with the facts and you will prevail.
Congratulations to those of you who stuck with me and stuck with your values. Now we need to move on. And I have some ideas, I always have ideas. Check them out at http://www.minturntimes.com.
Here is one: There is $21.25 million that is Minturn's for a sewer plant, which Minturn refuses to build. This is free and clear money that was available to us two years before the annexation was even approved and before the lawsuit.
---
---
I say let's get Dean Adler to tweak that sewer contract and give us some of that money now to improve our aging infrastructure. Then, when Adler builds or flips, we can transfer that money back into the sewer fund.
They agreed to improve our infrastructure anyway. They just refuse to release that money now. So let's use the uncontested $21.25 million.
Also, if Adler really is 100 percent committed to the citizens, he would agree to release the $11.6 million in escrow that he is making the interest off of, not us.
Amazing how those people can look us in the eye and say they are 100 percent committed and then pile up excuses higher than a Colorado 14er as to why to not give us any of the $180 million, as our infrastructure is falling apart. (For the Philly investor, a 14er is a 14,000-foot peak.)
Adler has investors that he has to report to, and the monetary promises to the Minturn citizen hurts his bottom line.
This is part of a quote from Dean Adler about real estate investment, from March 15, 2007, Gerald Fogelson Forum: "Pursue risk-mitigating strategies, such as presale, phases, refinancing your capital back, always trying to take some money off the table."
"Take some money off the table." The table in this case is Minturn.
Dean Adler will try and reduce that $180 million to the Minturn citizen, just like I have been trying to warn you about.
Fool the Minturn citizen once, shame on Dean Adler; fool the citizens twice, shame on Minturn.
Dean Adler has shown his true colors. Hopefully the 87 percent of you who voted yes now see who told the truth and who lied to you.
We other 13 percent knew all along what would happen.
With that being said, we should all come together to fight Dean Adler. Make no mistake, he has made this a war.
Most of we 13 percenters wanted less development, and no icon building, etc., which is what will happen now. And you 87 percenters wanted the $180 million.
So you see, we can now work together and if we do this right we can all win with less development and millions of dollars for the Minturn citizens.
If Dean Adler still refuses and walks away, we have lost nothing because he refuses to give us any money anyway and he has already taken away your golf.
We can go to the negotiating table with the better hand. We have nothing to lose.
That is the strongest hand there is and Dean Adler should be scared.
But he isn't, because guess who he has in his pocket? The Minturn Town Council.
We need to change that.
If Adler really was 100 percent committed to the Minturn citizen, then we would be biking on a bike path to the Minturn recreation center with our kids, and the Turntable, as well as the rest of us, would have a reliable water system.
That money would also create much-needed jobs.
We have two choices Minturn: Either make Dean Adler pay to improve our infrastructure or we pay, with higher taxes and higher water bills. Is that simple enough for you?
Frank Lorenti
Minturn
---
Support Local Journalism
---