Vail Daily letter to the editor
Vail Daily staff
Vail, CO, Colorado

Why I'm running
My name is Farrow Hitt, and I am running for a seat on the Vail Town Council on Nov. 8. I have lived in Vail for the past 20 years, raised my beautiful daughter here and am about to celebrate my 30th wedding anniversary with my lovely wife, Bridget.
Being able to live and raise my daughter here has truly been a gift. For you longtime locals, you know exactly what I am talking about. For you not-so-longtime locals, you will soon agree that Vail is absolutely a very special place.
---
---
We are a tight, small community in the heart of the Rocky Mountains, consisting of fewer than 5,000 permanent residents, powering the engine that runs the best ski resort in North America. In my world, Vail remains No. 1. I am a proud member of this community and proud of the public service Vail voters had entrusted me to do. I would like another opportunity to come back and continue working for a better Vail.
Vail's beautiful surroundings and endless recreation opportunities put us on the map. Our world-class programs and broad cultural events further enhance Vail's unique brand and stature worldwide. Vail is a resort destination town.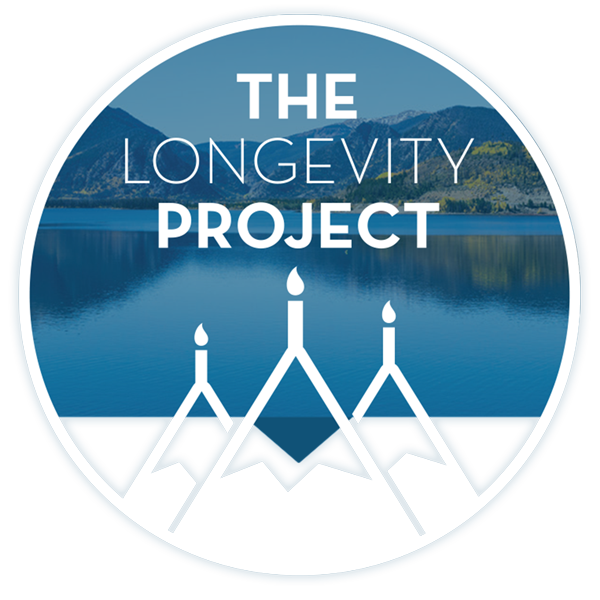 Participate in The Longevity Project
The Longevity Project is an annual campaign to help educate readers about what it takes to live a long, fulfilling life in our valley. This year Kevin shares his story of hope and celebration of life with his presentation Cracked, Not Broken as we explore the critical and relevant topic of mental health.
---
---
Balancing Vail's community with the resort has been my emphasis in past years served on the Vail Town Council. I believe I can again be beneficial as the town moves forward with proposed projects such as EverVail, the Simba Run underpass, the medical complex, park redevelopment, recreation buildings and playing-field expansions. The list goes on.
I fully respect the history of Vail yet understand the inevitability of growth as time marches on. Ensuring our community needs are prioritized and addressed while our town evolves has been and remains my primary focus.
I will be an authentic voice representing our community. I will ensure that as the resort of Vail grows, the community of Vail realizes the same opportunities to improve and grow, creating a synergy for a better Vail.
---
---
I have no special-interest group urging me to run. I am spending my own money on this campaign. I am running to represent you, the community, as Vail ushers in the future.
I am asking for your vote on Nov. 8 for Vail Town Council.
Thank you all for this opportunity to serve again.
Farrow Hitt
Vail
Running for CMC board
I am running for the Colorado Mountain College board of trustees and would appreciate your vote.
Here is why I am running. Having taught both at Drake Law School, as an adjunct professor, and community college law courses, I believe deeply in all types of education, be it degree-seeking, vocational training or personal enrichment.
Degree programs at CMC are an amazing resource for specific programs, but degree classes should not take precedence over other desirable community classes and offerings. Colorado statutes provide tax dollars to CMC for work training, job skills and life skills such as computer basics or ESL as well as degree programs.
The tax subsidies should not prioritize funds for new administrative buildings (and expensive renovations) in times when tuition has been raised substantially, department budgets have been cut and employees have been denied raises.
My hope is to commit my skills of organization and advocacy to Colorado Mountain College and to look at policies and budgets with common sense and thrift.
I listen to people's concerns and believe that CMC policies should reflect the communities' wishes. I am high-energy and approach problems with a "can do" attitude coupled with a firm grasp of the facts and law. I am an attorney and an active volunteer on local boards and organizations.
Be sure to mail in your ballots and vote!
Kathy Goudy
Carbondale
Asking wrong question
Michael Johnston's editorial on Wednesday pointed out how surprised he was that the Boston school district spends more than $13,000 per pupil. He finds this amazing that we have to do with so little.
What I find is something altogether different.
With all of that funding, they still have 25 students per class. Where is all that money going?
What he should understand: It is not about how much money you throw at something.
The highest cost of funding per pupil in the nation is Camden, N.J., at $23,356 per pupil. They have a graduation rate of 38.6 percent.
The lowest cost is Alpine, Utah, at $5,658 per pupil, with a graduation rate of 77.7 percent. That is eight points higher than Eagle County's rate.
Instead of trying to find reasons why you should be spending more, check out the school districts that are doing with less and see how we can do that.
John Joyce
Vail
I'm paying plenty, thank you
In response to the "Greed fuels 'no' vote" letter to the editor: Taxes are low in Eagle County because 50 percent of our property owners are second-home owners from out of state or out of the county.
The fact that the schools are asking for more money to operate when those homeowners above are paying into the system yet do not use those services is telling.
As a commercial property owner who already pays the county $5,000 a month in property taxes alone, I am voting "no."
Kevin Kenney
Edwards
Put the cross back, please
I commute to Glenwood Springs from Eagle every workday, and I have a simple request.
Whoever took down the cross on the hill at the Eagle ramp to westbound Interstate 70, please put it back up! Seeing that cross every morning has meant more to me than anyone will ever know. I'm sure there are many others who feel the same way.
Jan Caudel
Eagle
Did snow surprise 'em, too?
Xcel hits unexpected rocks in a mountain area called the Rocky Mountains. Is snow going to be a surprise to Xcel? Xcel owes us, taxpayers and the Colorado Department of Education, an apology for a mismanaged project on our U.S. Highway 6.
John Pond
Yes, tax the wealthy
Let's begin with a simple look at the data! One out of three young families is living in poverty! Some are black, some are Hispanic, and some are white. All are Americans, and all need our help! It is not that the adults don't want to work or that somehow "big government" is responsible.
The simple truth is that our free-enterprise system doesn't currently need them. All demand for goods and services is being satisfied by the current work force. And furthermore, neither corporations nor small businesses anticipate any great change to that situation. And that is the root cause of our weak economy.
So let's not waste our time by faulting "big government" or excessive regulations or corporate tax rates when the simple fact is that we must begin by understanding the lack of demand.
Toward that end, I would suggest that the following are some of the contributing factors:
1. We currently have a trade deficit of $600 billion a year, which equates to the loss of perhaps 6 million jobs.
2. Wages have not kept up with the many increases in the cost of living. As a result, people have less money available after they pay for essentials including food, shelter, utilities and insurance.
3. Our population is aging, and a good many of the elderly have already acquired appliances, housewares, lots of clothing, etc. They are no longer in the market for a great many items.
4. Our population growth has shifted toward people of color who right now tend to be less educated and are generally employed in lower-paying jobs. Therefore, they have less to spend on discretionary goods and services.
My point is that there are real reasons for our economy to be in the doldrums, and it will stay there until we increase the purchasing power of a great many of our citizens. The excessive wealth of a few does not result in a proportional amount of demand.
So I believe that we would be far better off if the wealthy paid more taxes and that money was spent to subsidize the return of manufacturing jobs, on the creation of jobs repairing the roads and bridges that have been neglected for too long, to support technologies that will create jobs or reduce the "cost of living" (i.e., fuel-efficient small cars), etc.
We must increase the financial well-being of a great many people before we can even hope that they will create additional demand for goods and services that in turn would create jobs.
David Le Vine
Avon
This dog (ERS) won't hunt
Regarding the Eagle River Station project in east Eagle, we have said it all before – same subject, same place, but a different time – only this time we are further south as an economy, both nationally and locally.
It is the same Leviathan, only wearing a different tutu. Through my older generation's eyes, I see the project as out of sync with the diminishing market for consumer goods (especially from places the likes of China). Four-five big boxes will not create jobs if there are fewer customers, fewer sales, and a diminishing population base.
However, I see an upside were the requested zoning to be granted – that being an increase in the value of the land owned by RED et al. This would inure to the county but not to the town of Eagle.
It is not beyond the realm of possibility that this zoning-enhanced property would be sold to a foreign consortium of investors for the development phase. They have the money, they have the product, and they have the ignorance of the insolvent condition of the American economy. RED does not!
RED's marketing is directed to the younger generations rather than to mine. However, there is now less opportunity in the workplace (unemployment in the neighborhood of 20 percent in real numbers). There is less affluence in the younger generation of consumers than in mine (we tend to save and invest). And most of all, the ERS locale will become more isolated from the market than Eagle already is, what with the costs attributable to mobility and inflation. To put it in Cain's vernacular, this dog won't hunt.
RED's perseverance in pursuing the project may be commendable and understandable, considering the investment it already has in the matter. However, that does not change the spots on the leopard. It will remain Eagle's albatross.
Americans have always been for progress and growth, but there comes a time when that equates to diminishing returns, and we have to recognize that if we are going to survive, we simply do not have the market that fits within RED's stereotype of a "lifestyle."
I get the impression that the town is pushing this project in a fast and furious fashion. As running guns to Mexico by the feds does not work, fast-tracking ERS' interests in Eagle just may have similar consequences.
Fredric Butler
Eagle
Change I don't want
I'm more than a little concerned that RED Development is back seeking approval from the town for Eagle River Station. What part of the voters voting the project down a few years ago didn't they understand? To the average person like myself, the pictures still look the same, the buildings too tall, way too much acreage of beautiful hay fields, elk habitat and open space covered in concrete. No thanks.
In these current economic times, with no real improvement in sight, there is more than enough housing that is currently empty due to foreclosures, sluggish real estate market, etc., not to mention all that has been already approved and not built: Eagle Ranch and Adam's Rib, just to name a few. Why would we want to add more housing that will sit vacant for years to come?
As for big-box stores, what about all the vacant lots out near Costco for this type of development? Isn't that where it belongs if it belongs at all? How about all the small commercial spaces in downtown Eagle and on Eagle Ranch that sit empty just waiting for tenants? Small business is the heart of a community, not corporate big-box stores. Having lived in Eagle for 20 years, I've certainly seen many changes, but this is change that is not smart or right for our community. I would tell RED that until all of the retail areas downtown, Eagle Ranch and out near Costco are filled and thriving, ERS is just not right for Eagle now or in the foreseeable future.
Terri Gold
---
Support Local Journalism
---