Vail Daily letters to the editor
Vail Daily staff
Vail, CO, Colorado

Need to get serious
In response to the recent spate of letters regarding climate change, I have to inject what I believe to be some common sense to the discussion. Let's assume for a minute that we can all at least agree that the greenhouse effect is a real thing – the ozone traps all the carbon dioxide and carbon monoxide and all those other wonderful gases and toxins that we generate, and none of it simply floats off into space.
If you happen to be one of the folks who think mankind has nothing to do with the problem, I have an experiment for you to try. Go into your garage, and shut all the windows and doors. Bring some greenery with you, a shrub or bonsai tree or a few potted plants. Now, start your car (one that runs on gas), and then sit there for an hour or so (please don't actually do this – it's just a thought experiment to prove a point).
---
---
You wouldn't do this because you know the fumes will make you extremely ill or even kill you, correct? Then how can you deny that these very same fumes, multiplied by millions and millions of cars, buses, big rigs, factories, etc., have no effect?
The reason I added the plants in this experiment is because some folks actually believe there's enough carbon dioxide-eating greenery out there to quell these effects. Seriously? As the Third World industrializes and we lose forests and add millions of additional pollution sources, the remaining greenery on the planet will be about as useful as the bonsai tree in your garage. The point is we need to come up with solutions now before it is too late and the Earth is one giant toxic garage. However, as long as we allow and encourage stunning levels of ignorance in this country (60 percent of you don't "buy" evolution!), these solutions will undoubtedly escape us until well after the tipping point.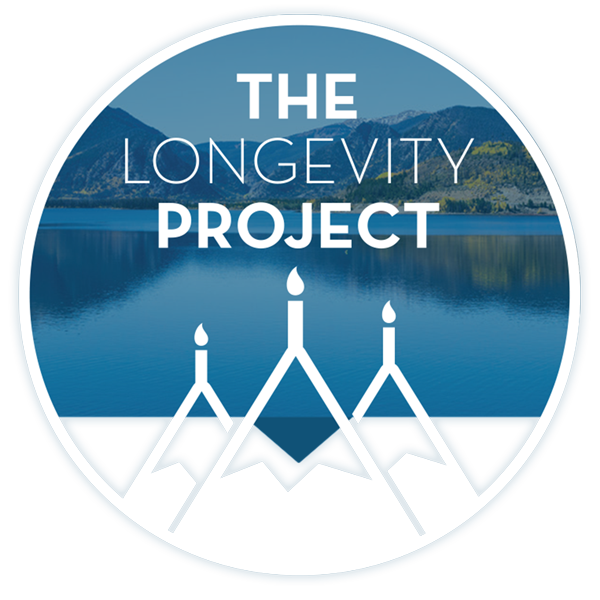 Participate in The Longevity Project
The Longevity Project is an annual campaign to help educate readers about what it takes to live a long, fulfilling life in our valley. This year Kevin shares his story of hope and celebration of life with his presentation Cracked, Not Broken as we explore the critical and relevant topic of mental health.
---
---
So please, we can throw stats and figures around all we want, but the common-sense observations are abundantly clear. The way things are going is simply untenable, and we need to get serious about finding
solutions.
Jeff P. Miller
---
---
Minturn
ERS plans shocking
Did you know that there are only two planned Eagle River Station meetings left at the Planning and Zoning Commission level?
Although I am not against development and welcome all who want to make a home or business in Eagle, this project has some shocking numbers.
First, per Eagle County records, the current square footage of commercial space in Eagle is less than 1.1 million. This project would be 732,000 square feet alone or almost 70 percent of the current commercial space in Eagle!
Next, the housing. This project will put an estimated 1,650 residents (550 units with an average of three people per unit) along Interstate 70 living in this center, which is 20 percent of the current population of Eagle.
The parking spaces have always been shocking with an estimated 3,400 parking spaces (not including residential) when compared with Costco's 772 spaces and the Avon Home Depot and Walmart's 1,400 spaces.
And although these numbers are shocking, the most shocking information is that there has yet to be a discussion of any real phasing plan. There are currently Phases 1 and 2. But what if the developer doesn't build the housing in Phase 1 or builds all the parking? That will leave a sea of asphalt and two large gaps west of the project and separate this project from town even more than the current plan of an empty 20-acre parcel.
Please check out the facts. Do the math! And if you can't make a meeting, watch at http://www.allabouteagle.com.
Brandi Resa
Eagle
Kudos to Village Market
I want to compliment the Edwards Village Market for its honesty and helpfulness during a distressing incident I had there Tuesday.
I dashed into the market to pick up just a few items, and when I went to the checkout counter, my wallet was missing. I quickly retraced my steps to the few areas I had shopped and examined the areas, including the floors, to see if the wallet fell out of my pocket.
When I couldn't locate my wallet, I talked with the manager, and we both tried to track it down. I double checked my car and drove to another business, where I had just made a purchase, to make sure I didn't leave my wallet.
When I returned to the market, the manager and I again walked around, and as we approached the produce area, an employee told the manager he had just stepped on someone's wallet and wanted to turn it in. It must have fallen out of my pocket without my knowing.
The manager told me that he experiences about a dozen incidents similar to mine, and in every case the purse or wallet has been turned over to management and eventually recovered by the owner.
I applaud Village Market's management for fostering an honest atmosphere.
Jackie Cohen
Edwards
---
Support Local Journalism
---