Vail Daily letters to the editor
Vail Daily staff
Vail, CO, Colorado

Schools need tax increase
Dear Mr. Rogers: I am saddened by your stance on the school tax increase that will appear on this fall's ballot (Vail Daily Sept. 30). It seems like you are saying that the schools aren't in step with economic reality, that the Eagle County Schools want to ignore the downturn that our country, state and county have endured over the past several years. Shouldn't the schools just keep tightening belts — like everyone else — and just deal with it?
Perhaps.
---
---
Our county's public schools have made responsible fiscal decisions — substantial spending cuts — over the last two years. School district employees are doing more with less. Our students' test scores are constant and rising. We are still doing an excellent job of preparing children to become productive citizens. The school district is a national leader in both teacher performance-pay and curriculum design.
But what are the costs if that "not buying tax hike" opinion is realized? What we don't want is to fail our children. Schools can only be stretched so thin. Where is the tipping point? When will the financial cuts start to be seen in test scores, graduation rates, college acceptance and employment rates? We are asking our community to fund our schools and to show commitment to continued excellence.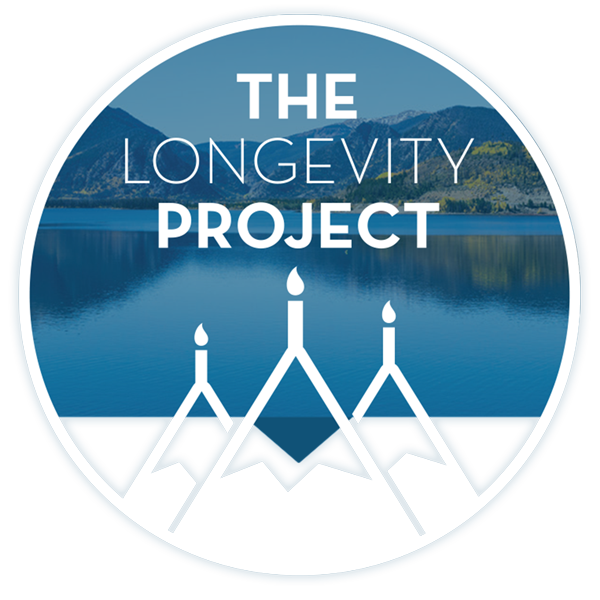 Participate in The Longevity Project
The Longevity Project is an annual campaign to help educate readers about what it takes to live a long, fulfilling life in our valley. This year Kevin shares his story of hope and celebration of life with his presentation Cracked, Not Broken as we explore the critical and relevant topic of mental health.
---
---
I don't think I've lost my mind, Mr. Rogers. I know that I don't want my children or my students to receive a substandard education. I want them to continue to learn, grow and be groomed to be future leaders. How will that be possible with less funding, when there will be fewer teachers, schools, programs, materials and technology? I'm failing to see the balance you're calling for.
I support ballot issue 3B. I support our kids and our future.
Ann Constien
---
---
Edwards
Kids lose without tax increase
As a member of this community, I am concerned about the current economy, as everyone is. I am especially concerned with funding for our schools. If 3B doesn't pass, it will have a negative impact on our children. Even with that said, at the start I was concerned with whether or not I could afford my taxes to increase. When I found out it will only cost me about $5 a month, I was relieved! I can easily skip a Starbucks treat once a month!
My question surrounds why there is discussion around this issue. In my opinion, it's a no-brainer. This isn't a debate about teachers' salaries, as the money won't be allocated as such. It isn't a debate about classroom and building esthetics, because the money isn't going to be allocated to remodel schools. This is a request, a plea, a "pretty please with sugar on top" that we can keep our head above water in these tough economic times so that children can continue to be educated.
In order to be prepared for the future, students need to have opportunities for quality instruction with reasonable class sizes, have enriching classes in the arts and specialized trades to educate the whole child, and need to have advanced classes in order to compete for colleges. This is what we currently have in Eagle County Schools. It terrifies me to think of the challenges our youth will have if we take this away from them.
I encourage everyone to vote "yes" for the mill levy override. Whether children attend private schools or whether people have children that have already grown — these are the children of our community. Please afford them the same opportunities we had when we were children.
Skip a coffee or two a month, and make a difference. I am confident that the money will be put to good use.
Heather Marner
Eagle
Who pays for tax hikes?
What possible justification exists for imposing ever greater tax burdens on all property owners during such a deep and prolonged economic crisis? Contrary to claims made by some pundits and politicians, the economy is not improving, unemployment remains above 9 percent with no end in sight, and families are losing their homes at an alarming rate.
Total Eagle County foreclosures spiked at 618 last year and we're currently at 429 foreclosures for this year. Yet inexplicably, some among us seem intent on driving still more struggling home owners into foreclosure by raising taxes. Assuming their intent is not to hurt people, that will surely be one of the unintended consequences of higher property taxes.
By what right do these taxing authorities demand an increase in their tax revenues when none among us can force our employers to raise our salaries? Those who are self-employed cannot simply demand higher prices from their customers for their goods or services to make up for the higher taxes we must pay. In fact, in this downturn economy many of us are experiencing reduced revenues, and many have been driven out of business completely!
Why our elected officials and school administrators always threaten the loss of teachers' jobs rather than consider cutting their own excessive salaries and plush benefits? Teachers don't control the school budget, the bureaucrats do. So rather than threatening to fire 60 teachers, why not threaten to fire the bureaucrats in charge of the budget? Keep the teachers, eliminate some administrative bloat!
Just a few months ago President Obama used these same despicable scare tactics to force Congress to pass a bad budget deal rather than face a government shutdown. Obama threatened to withhold seniors' Social Security checks and paychecks to military families rather than withhold paychecks to the president, vice president and the Congress who created the problem, or the first lady's staff and exorbitant family vacations, or any of the myriad redundant and failing government agencies, departments and programs responsible for bankrupting the country in the first place!
Please recall that our current government has failed to produce an annual budget in over two and a half years. The only words I have for the feckless jackass-in-chief and reckless U.S. Senate are not family-friendly enough to print.
Tough times call for tough decisions. Rather than simply demand higher taxes so they may maintain their chronic spending habits, all our governments, metro districts, special districts, and yes, even school districts, must be required to reduce spending just as all of us mere taxpayers have had to do.
If these elected officials and school bureaucrats cannot bring themselves to get their spending habits under control, if they cannot manage their budgets and learn to live within their means as the rest of us must, then they should all be summarily fired because they work for us and they are inept. There are plenty of good people desperately looking for work right now . Why not fire the current administrations, the whole lot of them, and give some new people an opportunity to do what our current public employees refuse to do?
All school districts and government agencies must be subject to the same economic pressures and harsh realities as us mere taxpayers! Taxing authorities' spending increased as our property valuations soared to new heights — now they must adjust to the decline in their revenues like the rest of us. Students will benefit from this experience as a teachable moment in basic math; i.e., don't buy stuff you can't afford!
Buddy Shipley
Edwards
LightSquared the answer?
As a fellow western Coloradian, I read with surprise and interest Randy Wyrick's coverage of the LightSquared wireless company over the weekend. I was surprised because not many writers up here even know about the project, and with interest because I, too, am adamant about improved broadband in our area.
I'm also interested because in a world that seems to have big questions and tiny answers, this is a big sweeping chance to create jobs and catapult us ahead in terms of Internet. (Since your "comment" section seems to be under review, thanks for letting me comment via letter.)
My family has lived and worked in Durango for decades and I now work with partners at an organization, Altaer Education, that produces international retreats that bring visitors to Colorado – we just did a big retreat near Telluride. We market almost exclusively on the Internet, and my service is a real problem in that effort.
I am also a freelance writer and blogger, and had to abandon my video-blog plans because of poor Internet service. Honestly, we also operate in South America, where many countries are way ahead of us in broadband speed and access.
To your coverage I would add that we don't have to just sit around and see if Congress will screw this up. LightSquared, as I understand it from their website and what I've read, is offering service at 10 times the speed and up to half the cost, and because of the unique satellite component we will have wireless everywhere. That's not just "another carrier." That's another world.
Randy and I might disagree on where the Obama administration stands on all this (I think his broadband plan is cool), but we both know Congress can find a way to screw things up. For example my congressman, Scott Tipton, serves on a small business committee planning some hearings to play more politics with the LightSquared approvals. We can contact our representatives and we may not have Randy's column pulpit, but we can raise some hell.
I would like to know if any of your readers agree with me, and if so I think we should meet up at my new Facebook page, Rural Broadband Collective (RBC), and get organized. We can't Tweet the revolution if we can't get a signal. I look forward to continuing this conversation.
Katie Clancy
---
Support Local Journalism
---