Vail Daily letters to the editor
Vail Daily staff
Vail, CO, Colorado

More fun if the deer get to live
I saw the pictures in last week's Daily of the bow hunter and the buck he killed. A proud and happy hunter. A beautiful animal. How much more beautiful if that hunter had lowered his bow and let the buck move on to live out his days in the wild.
Suzanne Morris
---
---
Eagle
Pointed questions for school district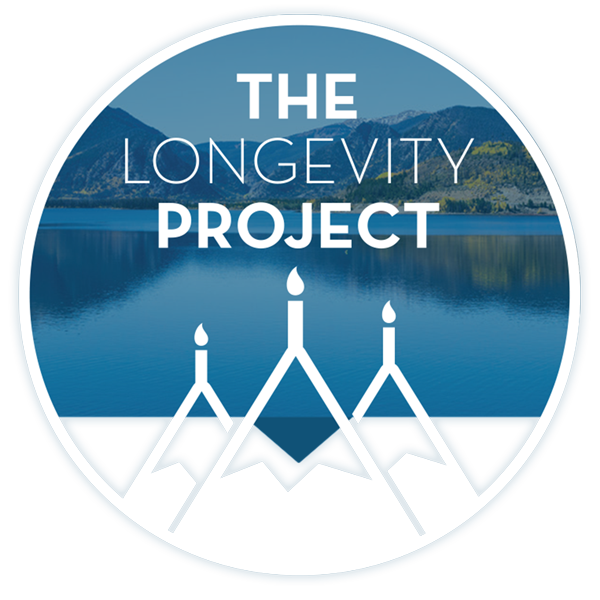 Participate in The Longevity Project
The Longevity Project is an annual campaign to help educate readers about what it takes to live a long, fulfilling life in our valley. This year Kevin shares his story of hope and celebration of life with his presentation Cracked, Not Broken as we explore the critical and relevant topic of mental health.
---
---
As a taxpayer in Eagle County I have questions I would like someone in the school district administration to answer.
The major question is how much money is still owed on previous bond issues? How many years before those bonds are paid? What is the yearly payment? The district also borrowed money for the remodel of the old Battle Mountain High school without going to the voters. Not illegal but how ethical?
The district administration keeps bemoaning the fact that they have had to cut 100 positions. However, when I checked the CDE website I found that in 2008 the FTE (full-time teacher equivalent) reported to the state was 450. The FTE increased in 2009 to 464.9 and then decreased in 2010 to 435.1. That's 29.8 positions. The administration should provide a list of the 100 positions that they say were cut. I think that rather than cutting positions, the jobs were simply moved to the grant fund. Yes, that takes their cost from the general fund, but doesn't really cut the position. Can the administration please provide a list of the 100 positions that they say were cut?
---
---
Superintendent's salary is high in our district. Dr. Smyser's salary is approximately $184,000. The superintendent in Mesa County – largest district on the western slope with 22,000 students – receives $148,846 and he turned down his bonus! Why is our superintendent's salary so high? And doesn't she receive benefits that other employees don't?
The district should also look at the amount they spend on travel and costs for meetings. Do they really need pizza just because they're having a meeting? If you look at the check schedule you'll see payments to restaurants and grocery stores. How about jackets for the ad team? Yes, these are small expenses, but together they add up.
The school district owns houses that they rent to employees. The homes are supposed to be for teachers to help them "get their feet on the ground" when they first move here. Two of the houses have been rented for several years to Dr. Smyser and Teresa Schott, another administrator.
How much does the district spend on new programs which only last a few years? Why spend days and additional funds at the beginning of the year giving tests when results are there from spring tests?
The district wants property owners to pay another $1,000 annually for each student. What happens if state funding increases? What will the district do with that $1,000 per student? It doesn't state anywhere in the bond question that the money will go directly to students. Increase the superintendent's salary, buy more pizza?
Remember there may be two more tax measures on the ballot which will also cost you, the taxpayer. I have to live with my monthly salary even when expenses have gone up. Shouldn't the district have to do the same?
As a retired Eagle County teacher, I must say there comes a time when "children" and "education" cannot be magic words .
Norma Hurd
Gypsum
We're all invested in education
Wrong! "Why I am voting no to school tax" is dead wrong. Our country grew to be the world leader that it is largely through educating its citizens through public education and the GI bill. This success has been achieved because all receive the same opportunity for quality of education regardless of ability to pay.
Had the U.S. taken Mark Hall and his friends' attitude, America would never become an economic and technological powerhouse.
Top level public education is for the common good – we are all equally responsible. Insisting that success education of our youth be dependent on the parent's ability to pay assures that only the children of the elite class will achieve financial and political success.
The divide between the haves and have-nots is already expanding at an alarming rate. The current Wall Street (and beyond) demonstrations are a faint harbinger of what's to become if we fail to educate our youth — the creation a growing uneducated, unemployed, hopeless underclass in this country. Vote yes – support the best education we can provide!
Jim Risser Eagle-Vail
Great fishing tournament here
The America Cup International Fly Fishing Tournament has just wrapped up its fourth year Sept.16-18. Held in Vail the catch-and-release tournament hosted 70 anglers from around the U.S. and Europe, all competing for the right to take home The Cup.
The picturesque venues of The Colorado and Blue Rivers, Lake Nottingham and Sylvan Lake were excellent locations for anglers and spectators. The weather was challenging at times, but the fishermen adapted and all venues produced high numbers of trout.
Team winners: Team Emerger from Ireland took home gold medals, Smith Optics sunglasses and earned The Cup, Team Wyoming the silver medals and Team Caddis from Colorado got bronze medals.
Individual winners: Rob Kolanda of Littleton won gold, Smith Optics sunglasses, an Ammala fly rod and The Cup; Riley Cotter of Denver, won the silver medal, Smith Optics sunglasses, and an Ammala fly rod; and Dejon Hamann of Buffalo, N.Y., won the bronze medal, Smith Optics sunglasses and an Ammala fly rod. Kolanda was part of Team Emerger, taking home double gold!
It was an impressive tournament, filled with talent and camaraderie amongst all. The three-day fish count of scored trout was 2,189, a number that truly shows the quality of fly fishing in Colorado.
We are grateful for the huge amount of coverage you gave us in the Vail Daily and the promotion of the event in general! Many people have commented on the great articles written on the tournament. Awesome!
John and Jodi Knight
The America Cup International Fly Fishing Tournament
Seeking re-election at CMC
For the past four years I have had the honor of serving as a on the Colorado Mountain College Board of Trustees. I serve as the East Garfield Country trustee, but I am elected by all voters in the district, including Eagle County. I am asking for your support in my re-election bid.
During my tenure as a trustee I have had the opportunity to be a part of the team presiding over the expansion of campus facilities virtually district wide, and an unparalleled growth in enrollment. As president of the board, I had the privilege of presiding over the board's decision to offer bachelor degrees, ensuring all the citizens served by Colorado Mountain College will have an opportunity for higher education.
My love and support for community colleges began many years ago. I earned an associate's degree at a community college. A community college provided me with the impetus for earning a bachelor's degree. I might well have never gone to college had it not been for a community college. I passionately believe in the role community colleges play in our communities: cost effective, high quality education that prepares students for 21st century careers.
I began my career as a classroom teacher, and I have been involved in learning ever since. For the past 16 years I have owned my own small business, NonProfit Resources. NPR manages and consults to national and international trade, society and philanthropic organizations who specialize in adult learning. I have 27 years experience managing and consulting to volunteer boards. I understand the challenges and opportunities volunteer boards face and how to best successfully meet them.
I have the support of my wife of 22 years, Cindy, and our daughter, Sarah, a junior at Glenwood Springs High School. Sarah began her formal education in Glenwood, and upon her graduation I would be proud for her to become a student at Colorado Mountain College because I am confident of the high-quality education she will receive.
I have been proud to be a part of a leadership team charged with guiding one of the largest colleges in the state. I pledge to continue that commitment and dedication for another four years.
My background and experiences uniquely qualify me to serve you. Thank you in advance for your support.
Stan Orr
Glenwood Springs
Why no hot spot in the sky?
I have read Dr. Glasser's articles with great interest. He seems to be expert on the issue of anthropogenic global warming. There is a question that I have wanted an answer to for some time and hope that Dr. Glasser can shed some light on the subject.
According to some of my friends, all the climate models used by these climate scientists predict that greenhouse gas-caused global warming will generate a hot spot in the troposphere (whatever that is) at an altitude of 10 to 12 kilometers.
However, no such hot spot has ever been found by any method of measurement.
My friends say that this proves that whatever is causing the warming, it's not greenhouse gases. Are they correct? Can you help me?
Aggie Chastain
Eagle-Vail
Thanks for prompt help
We would like to publicly acknowledge and thank Suzanne Silverthorne, Vail communications manager, and Tom Talbot, the Vail Fire Department's fire mitigation supervisor, for their very prompt and effective public service in removing a dead, beetle-killed lodgepole pine near our property.
This tree represented a fire threat and a public hazard in that it could have fallen onto a residential roadway.
When this was brought to the attention of Silverthorne, she contacted Talbot, who in turn, within one day of being notified, obtained the necessary permissions and removed the tree.
We extend our thanks to the town for this exemplary public service.
Bob and Ann Louthan
Vail
---
Support Local Journalism
---